So does coconut oil and baking soda face mask really take years off your age? I've tested it out to see how much of that claim is true.
SEE ALSO: My attempt at Turmeric and Baking Soda facemask.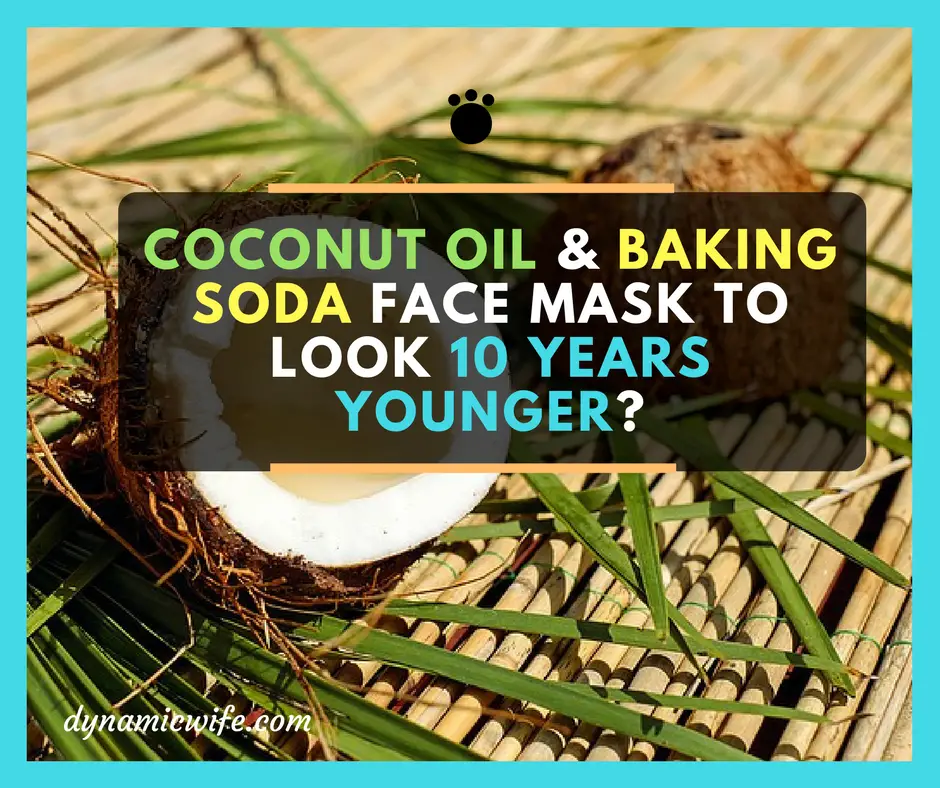 So here's hoping this face mask is going to bake me into a yummylicious looking thing and also make me look 16!
Erm..I asked my dad to go get me some baking soda from our local grocery store and he was like, are you gonna bake a cake? I said to him, No I'm gonna bake my face. Did you laugh? He didn't either. He just gave me that err look and went. Guess what he came back with? Baking powder! The reason I'm making a fuss about this my lovelies is that baking soda and baking powder are not the same.
Baking soda is the pure 100% Sodium Bicarbonate, which is what we want to use on our face or any skin/hair care routines. Baking powder, on the other hand, is a mixture of Sodium Bicarbonate, corn starch and some other raising agent used for baking purposes.
It could be safe, but I don't want to try the "could be" out on my face. So I've already placed my order for pure 100% Sodium Bicarbonate (baking soda), which should be arriving by tomorrow or the day after. In the meanwhile, I made my sister go buy me some pure baking soda from our local food supermarket.
What are the benefits of Coconut oil and baking soda face wash?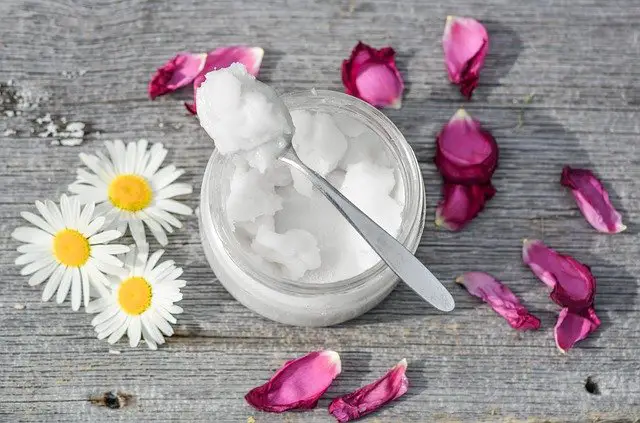 Two amazing benefits of coconut oil for skin:
Due to its anti-inflammatory, antimicrobial and antiseptic properties, coconut oil (Cocos nucifera) will help heal acne scars and prevent bacteria from multiplying. [1, 3]
Extra virgin coconut oil is loaded with antioxidants which play a major role in protecting our skin and body from the damage of free radicals and premature aging. [2]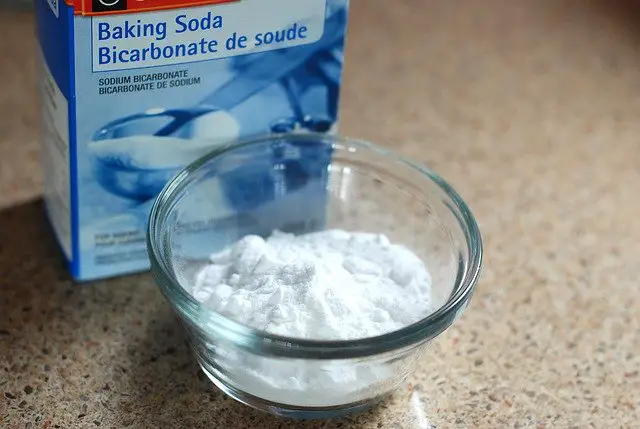 Two Amazing benefits of Baking soda for your skin
Gently exfoliates the skin and helps get rid of all the dirt and dead skin build-up from the skin's surface.
Baking soda helps treat skin discolorations.
For this Coconut oil and baking soda Face mask, you will need:
What to do next:
Cleanse your face with warm water and mild face wash or soap and pat dry.
Mix the baking soda and coconut oil into a nice paste.
Apply on your face and neck and scrub gently. I repeat again, scrub gently.
Wait for 5 minutes and wipe off with a warm cloth before washing it off with warm water.
Splash cold water on your face for a minute to close your opened pores.
Recommended to do 2-3 times a week for best results. No more.
Use any leftover to exfoliate your underarms, hands, and legs.
NOTE: I've just done mine right before bedtime. I think that's the best way to go unless you're looking to get a tan on your face?
You really don't want to walk out with oil on your face. It will feel less oily after you pat dry your skin, but still, not the best idea to walk out with it during the day unless you're looking forward to a tan. Any redness or mild irritations (if) you get from the face wash will also be gone by morning. I'm using VITA COCO Extra virgin Coconut oil.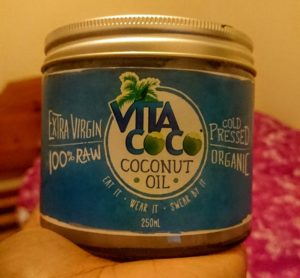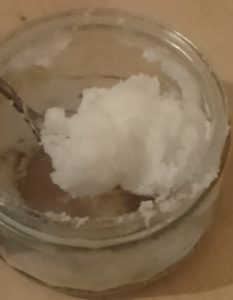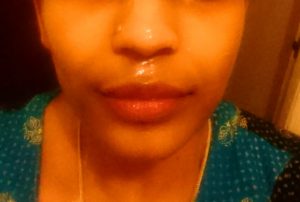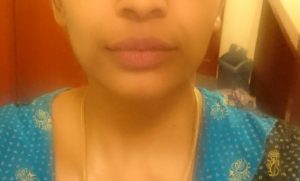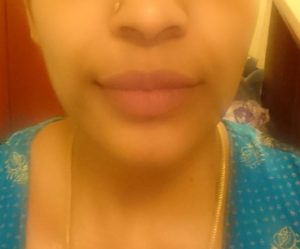 Well, photos can lie sometimes. I obviously don't look 10 years younger, not even 1, after this mask application. But I guess, it will make some difference in the long run. It feels squeaky clean and soft though. Baking soda obviously is a super good natural exfoliant, so I'm not fully surprised about the squeaky clean feel.
I'm going to keep up with this mask 2-3 times a week, for at least a month, before I can jump to any serious conclusions about its effectiveness.
Bottom line: I knew it wasn't gonna make me look 10 years younger, and I truly wasn't expecting that. But I love how it gave my skin a nice instant glow and super softness. My skin looks and feels fresh, like really fresh. So if you give it a go, do so with some realistic expectations. Also, do it once a week, as recommended, to really get the best out of this baking soda and coconut oil mask. I'm so in love with the smell of this Vita COCO coconut oil. Can't wait to eat some tomorrow.
Coconut oil and Baking soda Face Scrub FAQ
How many times a week should you use the coconut oil and baking soda face wash?
2-3 times a week. Daily use is not recommended.
Is it hard to wash off the coconut oil and baking soda face mask?
It shouldn't be if you wipe it with a warm cloth first and then splash cold water for 30 seconds.
How long does it take to see results from this face wash?
Same with every other face mask recipes out there, you should try it for at least 1 month to see its full effectiveness and how it works out for you.
Is the coconut oil and baking soda face scrub good for acne?
Yes, as mentioned earlier, it is good for healing acne scars and to prevent the bacteria from multiplying. However, you need to be careful not to scrub hard and make things worse. I also recommend reading our Benefits of Coconut Oil article.
Have you tried out this baking soda and coconut oil face mask?
Comment below and let me know what you think.
You might like these articles about skin care and moisturizers:
Best Moisturizers for Combination Skin
Best Moisturizers for Sensitive Skin