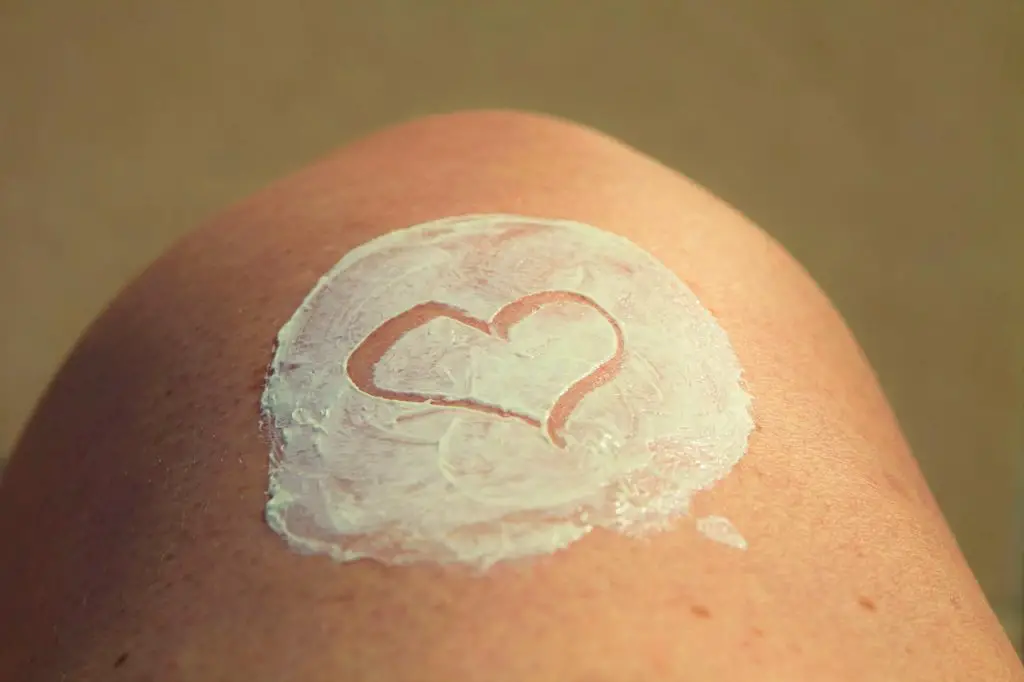 It's called different names and known in different forms – Flaky and Ashy. Dull and Itchy, but it's still dry skin. A few people are naturally born with it which is totally out of our control. It happens to a few due to bad weather, different forms and magnitude of illness but the one thing that keeps occurring and gets impressed in the minds of these people is "It's out of our control." And this is okay, till it's not. There is a better way to drastically minimize the effect and for some to completely restore the best form of natural skin for your body. One of the most effective solutions is simply doing your due diligence and using the best body moisturizers for dry skin.
Acid Test For Moisturizers Proper For Your Dry Skin?
The next time you're out shopping for a new moisturizer, take special note for each one of these ingredients to aid healing your dry patches naturally and slowly kill off that itch:
Aloe Vera that helps repair dead skin cells on the scalp which completely prevents the itch
Humectants helps hydrate clumped up skin to give it a richer texture
Tocopheryl acetate that immensely slows down the aging process
Vitamin B3, known as niacinamide, that reduce all the uneven skin tone
Emollients that lock in as well as store moisture—with a varieties or combinations of plant oils like coconut oil, jojoba, olive oil, and shea butter to decrease itching and flaking
Alpha hydroxy acids that exfoliate all of your dead skin, acts as inhibit for melanin formation which reduces any discoloration that might have occurred
The proper way to heal dry skin is to get rid of dead skin cells that might catalyze aging and replace with new cell growth, consistently hydrate from the cell level by locking in moisture, and the most important part is gradually forming a protective barrier or layer against any form of dry air or unpredictable weather conditions for your skin. Each of the moisturizers in this review have been carefully selected for their action on dry skin and as well maybe called "top of the line" as they perform wonders on the body. You might choose to apply come day or night and let them have dramatic effects.
Let's dive in to properly select the best body lotions and/ or creams for your dry skin:
1. AmLactin Alpha-Hydroxy Therapy Ultra Hydrating Body Cream
AmLactin's Alpha-Hydroxy Therapy Cream subtly helps to scrub away dead skin layer which enables you to have a healthy and hydrated skin in the fastest time. You can either use it on your whole body or use it in specific areas such as elbow, feet and hands. It sinks deeply and quickly into the skin and contains no artificial fragrance which makes it 100% naturally pure.
2. Eau Thermale Avène Xeracalm A.D Lipid-Replenishing Cream
Avène makes use of Natural thermal spring water ("Eau Thermale" in French) which acts as a base for this skin moisturizer. This Xeracalm Lipid-Replenishing Cream has been made to be very safe and effective, specially, for everyone who has eczema and atopic dermatitis and is also very good for hydrating dry skin. It's main purpose is to renew, refresh and rejuvenate your skin to glow.
3. Bliss High Intensity 24-Heaven Healing Body Balm
Bliss' High Intensity 24-Heaven Healing Balm is designed to cure irritated and very dry skin, remove dead skin and keeping the new skin healthy by its exfoliating, replenishing and protecting formula. It saturates the skin with moisture for up to 24 hours. Bliss body balm is a therapeutic and rich cream that repairs damaged and dehydrated skin from head to toe. it is ideal for use all-year round and works for winter-worn skin to over-sunned skin. It has a soft scent that comes with a creamy-whipped consistency and make your skin feel like smooth silk.
4. Curel Ultra Healing Lotion
Curel's Ultra Healing Lotion helps to reinforce the natural ceramide levels of the skin to retain the needed skin moisture content. It locks in hydration and removes dry skin patches. It is unscented, non-greasy and has its effects on for 24 hours long. It features hydrating agents that naturally helps to make the driest of skins soft and supple. It is extra strong and has been medically proven to renew and repair dry skins.
5. Aquaphor Advanced Therapy Healing Ointment Skin Protectant
Aquafor is a recommended healing ointment skin protector that helps to rejuvenate cracked skins. It contains glycerin, petrolatum and panthenol to give smooth skin. It protects new skin from damage and restores the old skin. It can be used anywhere in the body from face to feet. It cures diaper rashes on little children and is formulated to rekindle very smooth skin. It allows smooth flow of oxygen and helps to heal the skin of any damages. It relieves the skin of cracked, dry, irritated and chapped skins. It is a preservative and completely fragrance free.
6. Eucerin Intensive Repair Very Dry Skin Lotion
Eucerin's Intensive Repair Lotion is a fragrance-free lotion that helps to gently improve the appearance of dry skin. It exfoliates dead and dry skin, and seals in the moisture for softer skin, to stop itchiness and heal cracks. It does not clog pores. It is non-comedogenic for avoiding breakouts and irritations. It is an enriched lotion to intensively repair and moisturize dry and dead skin.
7. Hempz Original Herbal Body Moisturizer
Hempz Original Herbal Body Moisturizer smells great and makes the skin feel as soft as silk. It contains hemp seed oil which is free from gluten, parabens, and THC (its psychoactive substance). The formula is enriched with amino acids, fatty acids, and vitamins that help neutralize environmental damage on skin and heal dead skins. It helps to leave the skin in a healthy condition by providing nourishment and skin hydration all day long.
8. CeraVe Moisturizing Lotion
CeraVe's Moisturizing Lotion has been specially designed to take very good care of sensitive skins. It is very much fragrance free and contains no comedogens. It is great for people suffering from eczema. It helps to repair, restore and hydrate dry skin all day long. It features hyaluronic acid and ceramides that penetrates deeply into the skin for maximum hydration. It restores protective skin barriers.
9. Alba Botanica Emollient Body Lotion
Alba Botanica Emollient Body Lotion is a light and natural body lotion that is rich with botanical emollients that help to smoothen and soften sensitive skin whilst also providing daily 100% hydration. It is blended with Aloe Vera, chamomile extracts, green tea and oxidants to help nourish skin. It is unscented and cruelty-free. It is thick and rich in vitamins needed to keep the skin healthy always.
10. Jergens Ultra Healing Lotion
Jergens ULTRA healing lotion is a very popular lotion that contains Vitamins C, B5 and E that make the skin glow and look healthy. It increases the moisture content of the skin and lasts up to 48 hours. It sinks deep and fast into the skin and is very thick and creamy. It does not have a really strong scent. It helps to heal, repair and nourish very dry skin. It heals skin dryness from the root by going in deep through 5 layers of the surface of the skin. It absorbs and locks in moisture faster and longer. It can be used both at night and during the day.
11. Lubriderm Advanced Therapy Extra Dry Skin Lotion
Lubriderm Advanced formula is specifically made to heal up extra dry skin. It contains both Vitamins E and B5 for protection from environmental damages and also includes a hint of natural lipids that are found naturally in healthy skin. Its effects last up to a whole day after application. It is very clean and has a non-greasy feel. It strengthens and replenishes the moisture barrier of the skin.
12. La Roche-Posay Lipikar Body Milk Lipid Replenishing Body Lotion with Shea Butter
La Roche-Posay body lotion is designed for daily sensitive skin and leaves the skin feeling velvety. It is an anti-wrinkle and anti-aging fill in care. It has a unique firmness that evens out the tone of the skin and gives a new re-plumping texture. It contains pure vitamin C to even out the skin complexion, mannose sugar to remove skin irregularities and Hyaluronic acid that's fragmented to visibly smoothen the contour area of the eye. It is fragrance and paraben free.
13. Puracy Organic Hand and Body Lotion
Puracy Unscented Natural Moisturizer is a very safe and non-toxic formula that protects and heals very dry skin. It includes no artificial fragrances, dyes, phthalates, formaldehyde, petrochemicals, gluten, animal by-products or parabens. Instead, it includes Aloe Vera, shea butter, Vitamins B5 and E, sunflower, coconut and jojoba oil that helps to soften and nourish the skin. It keeps the skin hydrated all day long. It supports all skin types. 100% satisfaction guaranteed. It is naturally derived, non-toxic, and biodegradable.
14. Aquasentials Easy Lotion Applicator with Handle
Having to put lotion on your back isn't exactly an easy task to do. That's why this lotion applicator was made. To be your help when you need to apply lotion in places your hands can't reach. It comes with an exfoliating nylon bristle that gives you a smooth application. It is very soft and works best with thick shower gel or soap. It also works as a bath brush, a cellulite massager and a back scrubber. It is absolutely perfect for applying lotion on dry skin.
15. Kiloline Exfoliating Loofah Pad
This Natural loofah pad helps to wash away dead and dried out cells form the skin in the shower. It helps to enhance how fast your moisturizer works to remove the dead skin on the skin's surface. It is a 100% natural loofah. It exfoliates the skin to give smooth and silk feel every day. It can be reused for up to four weeks after which it should be replaced.
16. Eurow Cotton Cosmetic Moisturizing Therapeutic Gloves
Eurow Cotton Cosmetic Moisturizing Therapeutic Gloves is an accessory that helps to facilitate easy and simple moisture absorption into the skin. It fits in comfortably into any hand size and lets you carry on with regular activities. It can be used either during the day or at night time. They help to heal your hands and prevent lotion from staining clothing.
17. Majestic Pure Fractionated Coconut Oil
Majestic Pure Fractionated Coconut Oil comes with special benefits. It is colorless, odorless and has no greasy feeling. it has a durable shelf life and does not stain clothing. It is used as a private lubricant, a moisturizer, hair conditioner, natural deodorant, etc. It retains all its great properties and does not solidify. It is for external use only.
18. O'Keeffe's Skin Repair Body Lotion and Dry Skin Moisturizer
O'Keeffe's Skin Repair Body Lotion and Dry Skin Moisturizer helps to protect dry skin. It keeps the skin hydrated and lasts through showering. It absorbs moisture content easily and is very safe and effective for skin with eczema and irritations. It always leaves your skin looking smooth and fresh.
19. Impruv Non-Irritating Derma Cream Tube for Dry Skin
Impruv Non-Irritating Derma Cream Tube for Dry Skin is a body lotion and cream that has an advanced formulation for very sensitive and dry skin. it deeply penetrates into the skin for long and lasting skin hydration. It has been designed to be comedogene free, non-irritating, hypoallergenic and non-stinging. Its moisturizing nature results in smoother, softer and healthier skin.
20. Organic Shea Butter Body Lotion
Organic Shea Butter Body Lotion is the best therapeutic grade essential oil that comes with pure and raw organic natural ingredients. It helps to rejuvenate the skin and is very rich in Vitamin E. This organic Shea Butter will melt into your skin leaving it soft and smooth. It is cruelty free, paraben free, non-GMO, and CHEMICAL FREE. It has a very fresh aroma and is 100% potent. It reduces inflammation, reduces wrinkles, removes stretch marks, prevents drying of the skin, etc.
21. Soothe Redness Relief Cream Anti Inflammatory Natural Face Moisturizer Cream For Dry Skin
This wonder is a very effective Moisturizer that's non-toxic, totally steroid free, paraben free and without the popularly known mineral oil. And is perfect for dry, itchy skin due to the full mixtures of the various food grade ingredients to give you a happier, healthier skin.
22. Best Organic Natural Moisturizer Lotion
Popular for its fast itch relief, this lotion keeps all of the late-night itching that drives you crazy at an adequate distance. The Organic Moisturizer with its unique blend of skin-directed superfoods promotes natural healing with its incredible softening abilities that all side effects of steroid creams to leave you feeling renewed.
23. Crepe Erase – Smoothing Moisturizer For Dry Skin
Carefully designed to fight for your body even with the effects of all seasons, especially the dry winter season as it affords your attractive skin with concentrated moisture and nourishes all layers with bursts of Omega-6, Omega-9 and Vitamin E from Shea Butter. This has the overall effect to reduce the aging process.
24. Sorion Natural Moisturizing Cream
Unfolding from intense and accumulated years of research from the old tradition of Ayurveda. Some of the key ingredients; Coconut Oil and Turmeric have the powerful and proven action to work against all forms of flaky scales by forming hydrated barriers on your skin. All of your natural beauty will be restored with Sorion Natural Moisturizing Cream
Completely cure your flaky and itchy skin. Here's how:
Looking for a daily quick fix to resolve all issues you may have with your dry, cracked skin at your convenient pace? You can get started with visits to a proper spa to get in the zone or alternatively from the comfort of your home, just try these power tips!
Get to bed early to afford yourself plenty of sleep
Eat healthy fruits and vegetables with lots of fluids as throughout the day
Take a relaxing warm bath or shower that gets you in the zone
Use an exfoliating scrub on all dry patches around your body
While your skin is soft and adequately damp, apply thick layers of your selected moisturizer from the reviewed list
Get some of your beauty sleep
Wake up refreshed and with your best smile as you notice the effects these babies (body moisturizers) can have on your renewed skin!
For some people with a very high degree of dry skin, lotion might not be enough to totally solve these challenges. Even with lotions with lots of emollients that lock in hydration with its thick layer, some level of dry skin just won't budge and this is the pivotal reason to why some sets of individuals have their doubts on the effectiveness of lotions and moisturizers. And with thus comes the best part;
It's of paramount importance to exfoliate, or remove the dead skin to allow your selected moisturizer have effect or hydrate properly as this curb the effect of more melanin formation on your body. For a few, it works way better when you can apply your moisturizer on damp skin or right after a bath. All of which should be backed by proper hygiene on your body system by consuming the right amount of water and herbal teas making you hydrate from the inside out
Conclusion
And with this we close. For now. It's our commitment to you journeying through research to give you a variety of perfect moisturizers for soothe as cure your dry skin while you make a choice on what works best. Join us on this journey for the best and latest reviews on top skin care and beauty products.