Disclaimer: Even though all ingredients are natural, you are trying out this scrub (if you do) at your own risk. I'm merely sharing with you the wonders it has done for my skin and, if it works for you too, it's all good. Yay! But, do your research and consult with others, if you must, before trying out anything you read on the internet, you get me?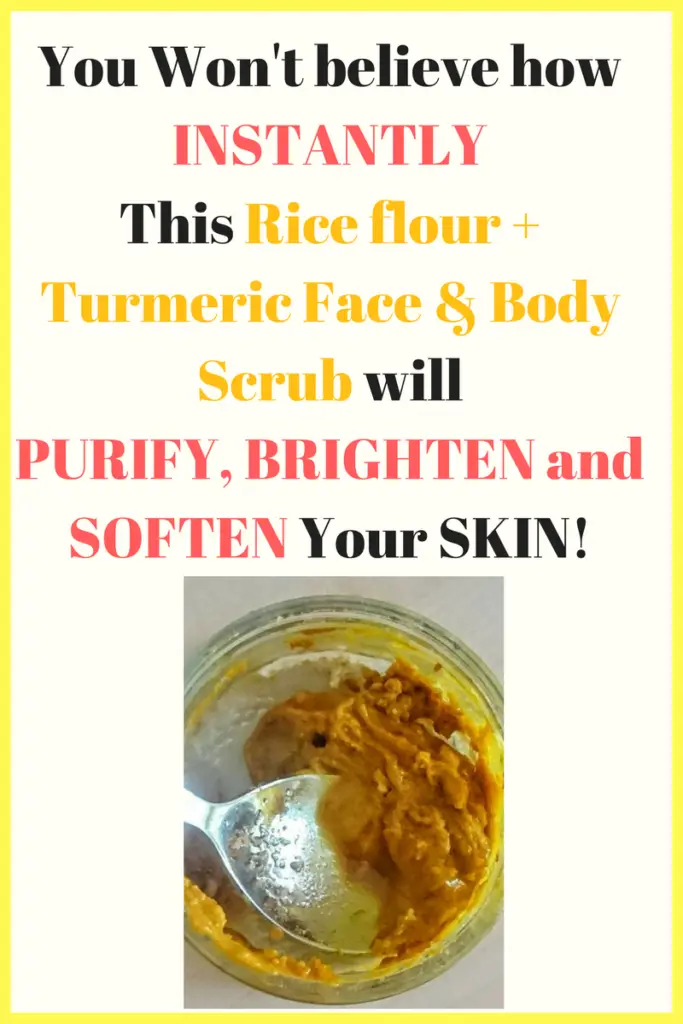 One of the best things i have discovered in my last 2 and half months of holidays in India, is the absolutely stunning benefits of certain herbs, spices and flours for the skin and body.
Not only were all the ingredients already available in most Indian kitchen cupboards, but they were also very cheap compared to the UK & USA prices. Plus, their quality in terms of production and expiry date is also 10 times better than what we get over here.
Today, I'm about to share with you all a very simple and easy to make 4 ingredient face+body scrub that will do wonders for your skin!
You will see a difference right away and when i used it for 3-4 days in a row, I was shocked how soft and smooth the chicken skin around my arms and butt area felt. Just shocked, literally, because i knew it was gonna do me some good, but honestly didn't think it was going to make my skin TRULY feel like a baby's bottom.
Without further ado, let's get straight into the scrub recipe.
Ingredients needed:
2 tablespoons Brown sugar or salt (Preferably epsom or Himalayan). I use this Himalayan salt, that i use for literally everything from salads, scrubs to detox drinks.
1 teaspoon of Kasturi turmeric (it's a well known and recommended type of tumeric for skin care uses).
2 tablespoons of white rice flour
Organic coconut oil or olive oil (I used extra virgin olive oil, because we all know that it has all the goodies compared to a cheap regular one).
And of course, something like a small cup or bowl to mix all your beauty in.
WHAT ELSE?
You mix it all up and get into your bathtub or shower to experience the joy of applying this instantly purifying and softening face+ body scrub. How much oil you add depends on how soft you want your scrub to be, but you don't want to make it too creamy or liquidy, because when you're in the shower, your body is going to be wet and that will help the scrub to go on smoother anyway. So you'd want it to look something like this.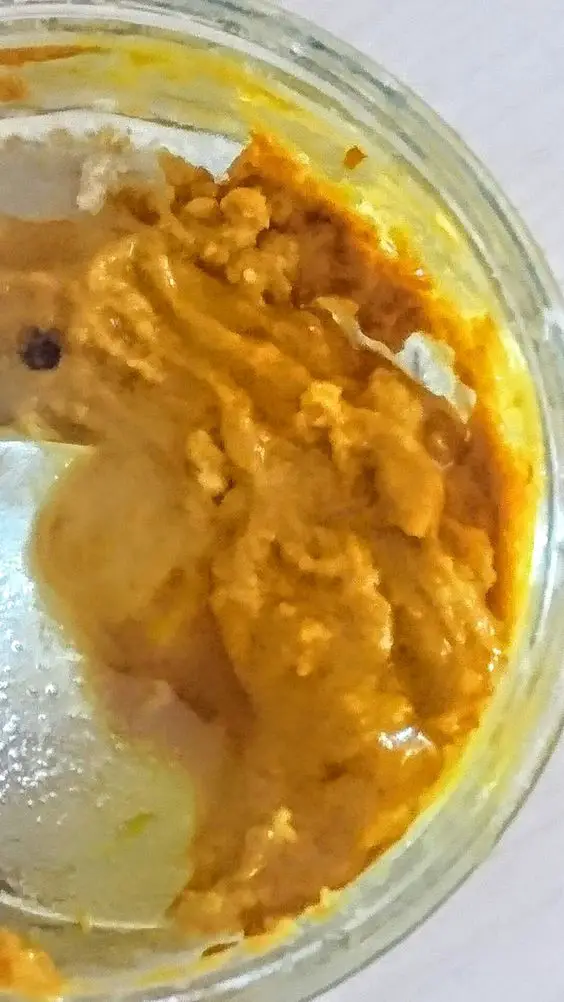 WARNING: When applying any type of scrub on your face or body, do not rub harshly or fast thinking that's going to deeply exfoliate your skin. If anything, rubbing harder will probably make your skin look and feel worse.
So rub soft and gently for about no more than 2-3 minutes on your face and 2-5 minutes on your body. Wash off with lukewarm water and apply your moisturiser after pat drying.
Will you be a sweet bee and come back and let us know how it worked out for you? The goods, bads, whatever it is, feel free to share it with us all!