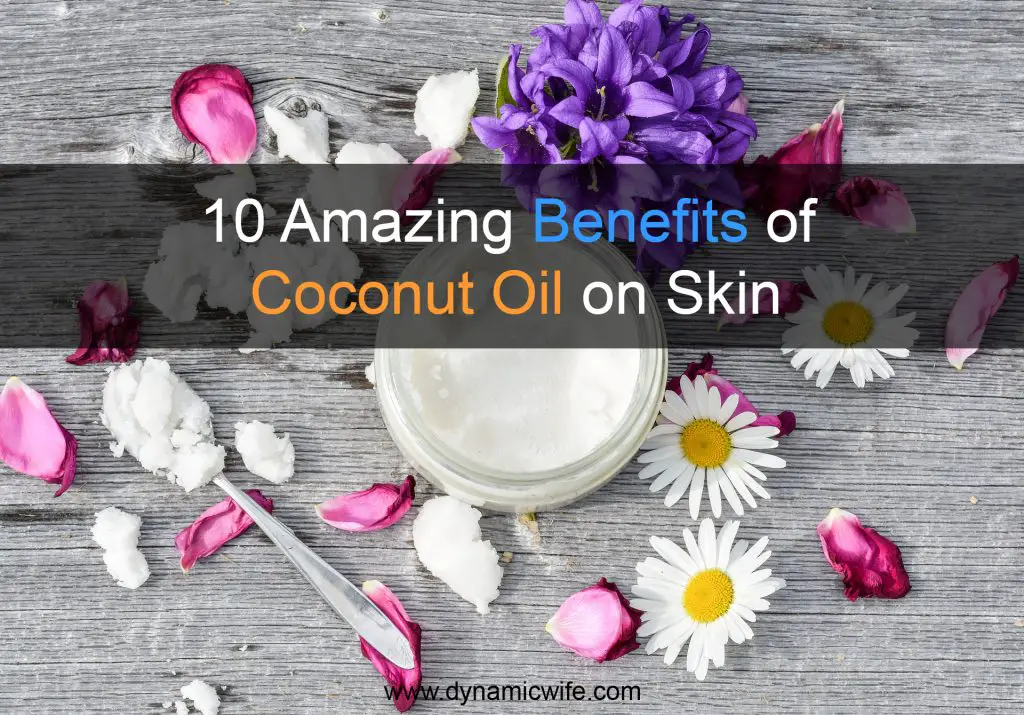 Skin care is something that every woman, regardless of her age, should take seriously.
Whether you're a recent college graduate or a mom of five, taking care of your skin is so, so important. Did you know that our skin is the largest barrier we have against infection? [1] It's our largest organ and the main barrier between us and the rest of the world. When this barrier is kept strong, we are at less risk of contracting diseases or unpleasant skin conditions. By keeping our skin healthy, we are in turn keeping our entire body healthy. However, our health isn't the only motivating factor behind keeping our skin moisturized and well-nourished. While our health is of course the utmost priority, , there's no shame in also desiring healthy skin for aesthetic reasons. Skin conditions like dryness, eczema and acne are physically uncomfortable, but they also make going out to the movies or lunch with friends feel like a dreaded task.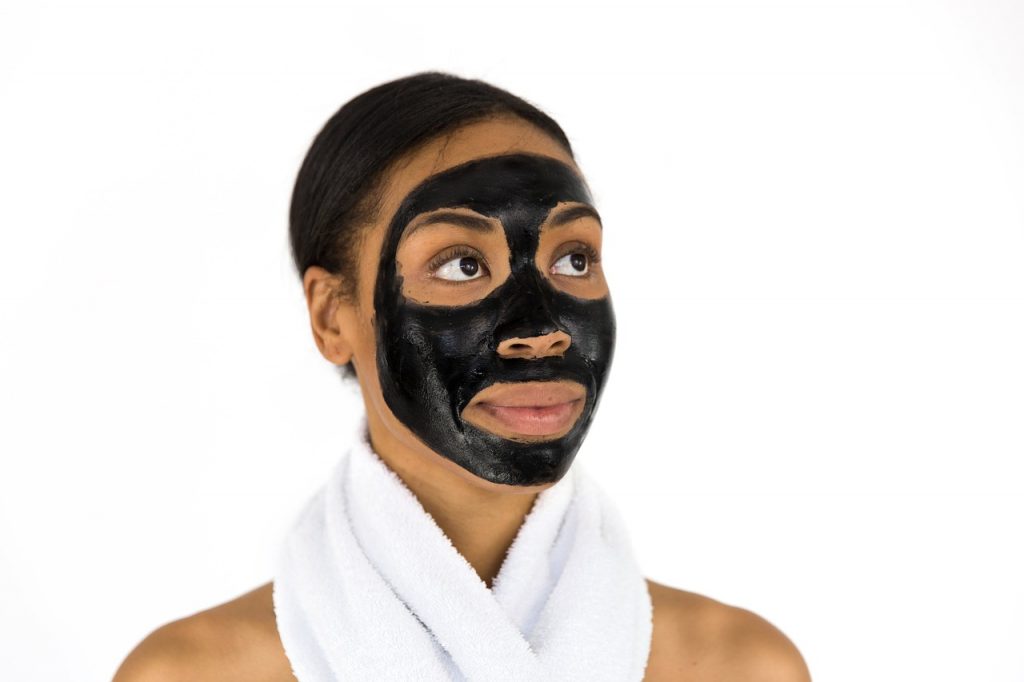 There are very few people with perfect skin. Nearly everyone deals with some type of skin issue, whether it's severe eczema or slight redness. I'm sure I'm not the only one who has spent obscene amounts of money on high-end products marketed as miracle skin products. If this sounds relateable, then you'll probably be just as shocked as I was to discover that coconut oil, an inexpensive and readily available item, was my tropical-smelling knight in shining armor.
How ironic it is that we women will spend an arm and a leg for the latest skincare product, but have never thought to try a natural product that has been used for thousands of years? Indians have used coconut oil in Ayurvedic medicinal practices for centuries, Samoans have used it to prevent illnesses and skin blemishes in children and Filipinos have used it to strengthen hair and heal skin injuries like cuts, bruises and burns. [2] The benefits of coconut oil are truly tried and tested. However, you might still have some questions:
Is coconut oil good for your skin?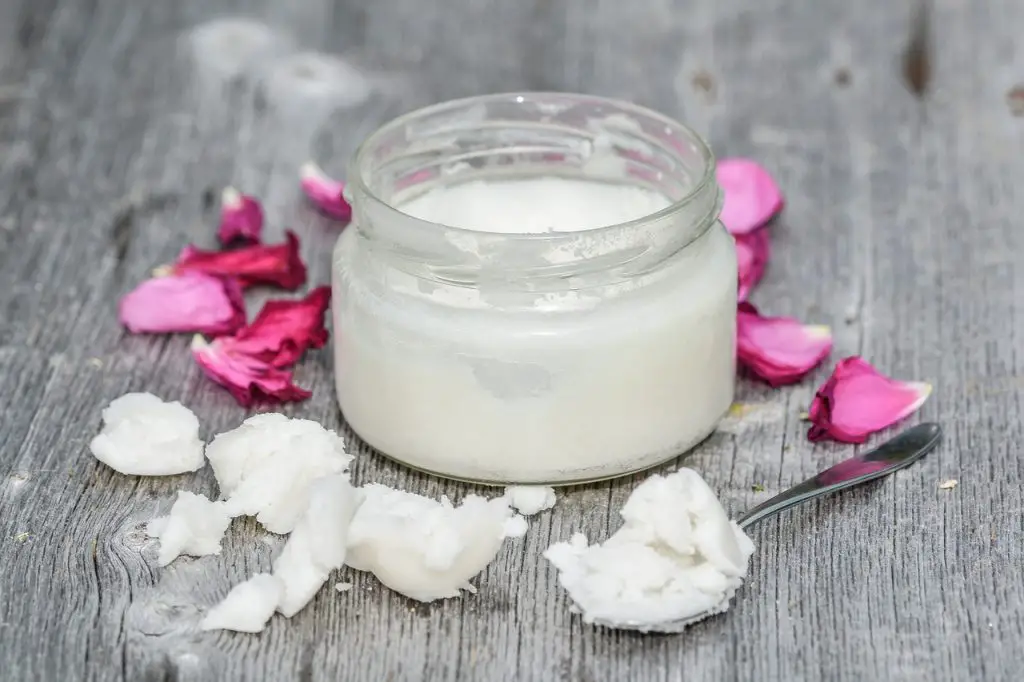 The simple answer to this question is yes, but let me explain why. Coconut oil is made up of 65% medium-chain fatty acids, some of which include lauric and myristic acids. The medium-chain fatty acids found in coconut oil have killer antimicrobial properties. [3] This means that it is able to fight against the harmful microorganisms that cause skin conditions like acne and eczema. Lauric acid, which makes up 49% of coconut oil's composition, has been proven to be the most effective fatty acid at combatting bacterial growth. [4] Not only have millions of people experienced first-hand the healing properties of coconut oil, but coconut oil benefits are also scientifically proven.
Is coconut oil good for your face?
Because coconut oil is good for your skin, you would probably also assume that it's good for your face. Well, you'd be correct. The healing properties of coconut oil apply to skin all over your body, but the oil is particularly helpful for facial skin conditions. The majority of us who have skin conditions experience symptoms on our face. However, the products that we use on the rest of our body aren't always safe to use on our face, as well. The skin on our face is much more delicate than the skin on the rest of our body because it's much thinner. [5] However, due to to its high levels of medium-chain fatty acids, coconut oil is gentle enough to use on your face- even for those with extra-sensitive skin.
What kind of coconut oil is best?
If you're new to the wonderful world of coconut oil, then you may not even realize that there are different kinds of coconut oil. The best kind of coconut oil, and only kind that you should use externally, is virgin coconut oil. So what's the big difference between virgin coconut oil and regular coconut oil?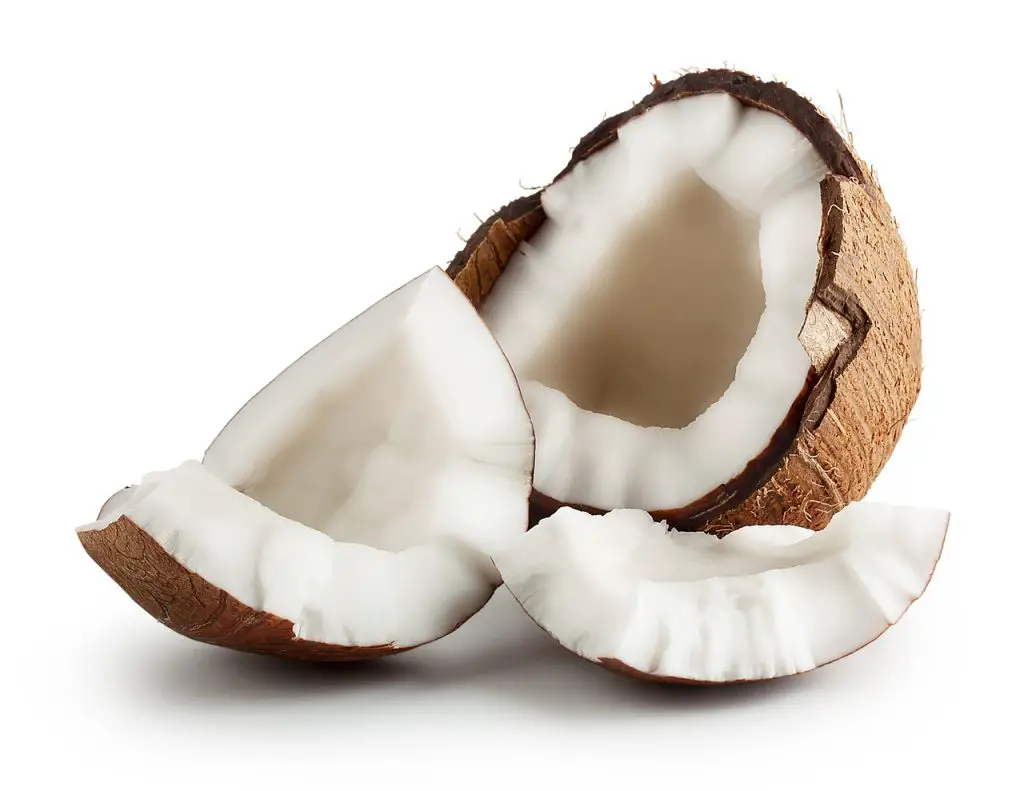 The word "virgin" is used to describe oil that is derived from its source without the use of heat. Regular coconut oil is extracted from dried coconut kernels, while virgin coconut oil is extracted either from fresh coconut milk or from fresh dried coconut meat. The way in which coconut oil is extracted from coconuts has a direct bearing on its benefits.
Since it is not subjected to heat (even if it is, it is subjected to very low heat), sunlight, and is extracted from fresh (non-dried) coconuts with a different process of extraction, virgin coconut oil is certainly richer in benefits than ordinary coconut oil. It is higher in vitamin content, antioxidants (which are nil or negligible in ordinary coconut oil), minerals, medium chain fatty acids, taste, fragrance, and even the amount of protein. [6]
Essentially, when it comes to coconut oil benefits, virgin coconut oil has infinitely more benefits than regular coconut oil.
Now that you know how beneficial coconut oil can be in your daily skin care routine, let's talk about the ways it can be used. We have discussed some ways to use coconut oil on skin before, but never this in depth. The benefits of coconut and the ways it can be used will be fully explained in this article. Here are ten ways that you can use coconut oil:
1. Face moisturizer
Moisturizer is a crucial part of your skin care routine. Regardless of your skin care type- dry, oily or combination- moisturizer is necessary to both prevent your skin from over-drying and to prevent it from producing excess oil. Remember that skin barrier we were talking about earlier? If your skin is too dry- or too oily- it becomes weak and unable to protect your body from bacterial and fungal infections. [7] Finding the right moisturizer can be hard. Many of us veer towards the skin care products that we see the most commercials and ads for. Unfortunately, moisturizers like these oftentimes contain popular, yet harmful chemicals.[8]
Virgin coconut oil is completely natural and is a proven moisturizer for all skin types. Those with oily skin are probably rolling their eyes at me right now, but it's true! People with oily skin are always on the hunt for moisturizers and cleansers that will get rid of their oily skin. However, many products that claim to reduce oil production contain ingredients that are too harsh for your skin and end up stripping your skin of its natural protective layer and prevents it from being able to retain any moisture whatsoever. As a result, your skin becomes dry and tight after applying these products and the oil that would normally be absorbed into your skin sits on top of it, appearing like an extra layer of oil. [9] If you have oily skin and this is what you're experiencing, coconut oil can help restore your skin's protective layer.
To use coconut oil as a moisturizer, for those with any skin type, apply a thin layer of virgin coconut oil to your face before bed. Be sure not to apply too much, though, because your skin will be unable to absorb the coconut oil and its nutrients.
2. Eczema treatment
Eczema, also known as atopic dermatitis, is a terribly uncomfortable skin condition that causes one's skin to be covered in dry and flaky red rashes. [10]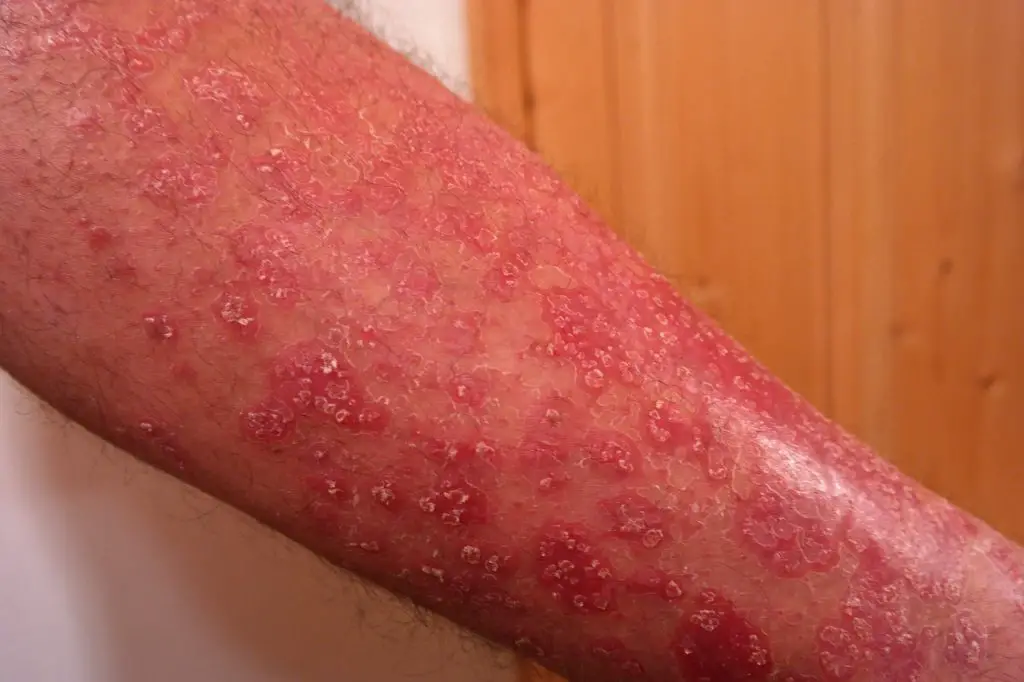 There is no known cause for the skin condition and sufferers can experience flare-ups at any time. Many people who have eczema flock to their dermatologists for a cure, but little do they know that the most effective eczema-healing product may be in the baking aisle at their grocery store. There have been several studies conducted to test the effect of virgin coconut oil on those with eczema. In one study with 117 patients, 68.23% of the patients reported alleviation of their eczema symptoms after using coconut oil for eight weeks. [11] In a smaller study with 52 patients, scientists concluded that virgin coconut oil both reduced dryness and helped manage other eczema symptoms. [12]
3. Acne treatment
Acne is one of the most common skin conditions. While acne is oftentimes regarded as a single skin condition, there are actually several types of acne: there are blackheads, whiteheads, papules, pustules, nodules and cysts. [13] Different types of acne usually require different treatments. However, those with moderate to severe or recurring acne know how frustrating this skin condition can be. For acne that is particularly inflamed, usually the more severe types like pustules and cysts, most over-the-counter medications are expensive and ineffective. Coconut oil could be the solution.
Other oils such as olive and jojoba have proven to be great skin care products, but coconut oil contains high quantities of both lauric acid and capric acid. These ingredients are antibacterial, antiviral, antifungal and antimicrobial. That's a lot of fighting power! Lauric acid is especially effective against the bacteria linked to acne (P. acnes) and it's also found in breast milk, which means our bodies will recognize it. [14]
These qualities, as well as its high concentration of medium-chain fatty acids, also make coconut oil an anti-inflammatory, which is a major side effect of moderate to severe acne. In fact, several studies have been conducted to prove that lauric acid is actually more effective than benzoyl peroxide, the most popular ingredient in acne medications. [15]
To use virgin coconut oil as an acne treatment, rub a small amount of the oil on your face. When it is well-rubbed in, apply a warm washcloth for a few minutes to open your pores and allow the coconut oil to be absorbed. Then rinse the rest of the oil off of your face and pat it dry.
4. Makeup remover
Many of us thanked our lucky stars when makeup remover wipes were created. They're easy to store and easy to use, which makes the dreaded process of getting ready for bed after a long day that much easier. But have you ever really looked at their ingredients? Here are just a few of the ingredients in a makeup remover wipe: Cetyl Ethylhexanoate, Isostearyl Palmitate, Pentaerythrityl Tetraethylhexanoate, Isononyl Isononanoate, Cyclopentasiloxane and Hexylene Glycol. Do you recognize any of those ingredients? Me, neither. It's a pretty good sign when an ingredient is unrecognizable that it's chemical in nature and probably not the safest for our skin or our bodies. So what's the alternative? You got it: virgin coconut oil. Because virgin coconut oil is non-comedogenic, it won't clog your pores and it breaks down all makeup including foundation, powder and mascara.
To use coconut oil as a makeup remover, simply wet your face and apply a small amount of coconut oil. Rub the oil in circles on your face, gently, until you start to see your makeup breaking down. Wash the oil off of your face with warm water and proceed to cleanse your face as usual.
5. Cuticle oil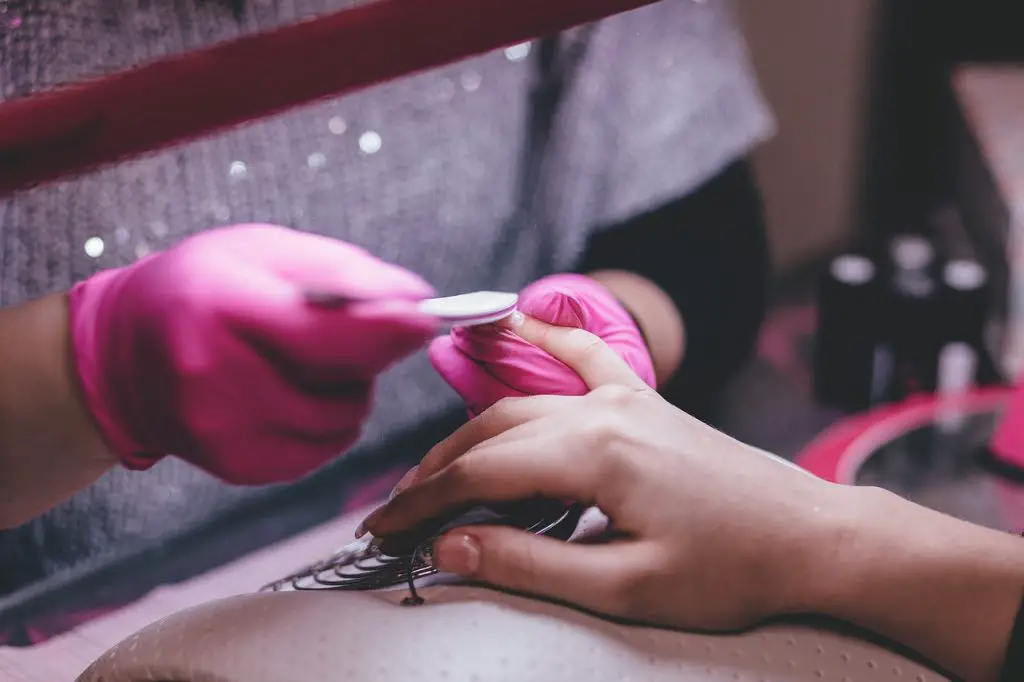 A study conducted in 2009 by the American Cleaning Institute concluded that 62% of women wash their hands more than 10 times per day and that American heads of household wash their hands an average of 8.6 times per day. [16] That's a lot of hand washing! Did you know that excessive hand washing can dry out your hands and nails? If you do a lot of dishes or a bit of a germaphobe, you probably have first-hand experience in this department. One of the best ways to ensure that your nail beds don't overdry is to apply cuticle oil daily. Cuticle oil is important because it protects your skin and helps your nails grow in long and strong. [17] However, some cuticle oils can get pretty pricey and the bottles won't last very long if you follow the once daily application instructions. Coconut oil is a fantastic substitute; it has healing and restorative properties and is completely natural. Most cuticle oils are made of a blend of different oils, but with coconut oil you know exactly what you're applying to your nail bed.
To use coconut oil as a cuticle oil, simply rub a small amount of the oil on your cuticle daily.
6. Soothe burns
We have all experienced a bad burn a few times in our lives. Whether it was from a hot stove or the unforgiving sun, we can all attest that burns are extremely painful. Most often when we get a burn, we'll apply some antibiotic ointment or aloe vera cream. While both of these products can help heal your burn, coconut oil has been scientifically proven to be one of the most effective burn treatments. [18] Coconut oil has anti-inflammatory properties due to the presence of vitamin e; this means it can heal a burn while also relieving pain. The high concentrations of lauric and capric acids can also help protect the burn from infection and increase skin cell growth to promote speedy healing. [19]
To use coconut oil on a burn, apply a small amount and rub in thoroughly.
7. Facial cleanser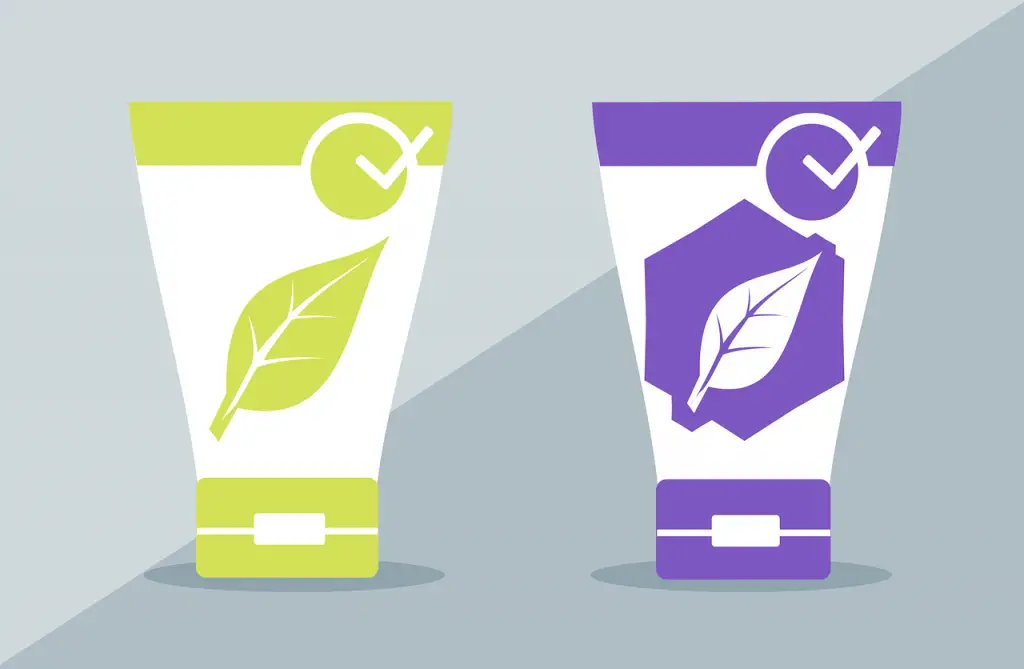 Washing your face is incredibly important. During the night while we sleep and throughout the day, things like sebum, dirt, bacteria and dead skin cells accumulate on our faces. When we don't wash our faces enough, these substances can clog our pores, which can lead to acne and disease. [20] In the same way that coconut oil is safe to use as a makeup remover, it is safe and effective as a face wash. Virgin coconut oil is non-comedogenic so it won't clog your pores, but its high concentrations of medium-chain fatty acids also make it antibacterial and antifungal so it will completely cleanse your skin. The vitamins present in the oil also make it extremely moisturizing, so your face won't be left dry.
To use coconut oil as a facial cleanser, apply a small amount of coconut oil to your face and rub gently in circles. Wash off the remaining coconut oil with warm water.
8. Exfoliator
When a product is comedogenic, like refined coconut oil and several store-bought beauty products, it can cause the dead skin cells that your body naturally produces throughout the day to stick to your body. Virgin coconut oil, on the other hand, is non-comedogenic, moisturizing and antibacterial, which makes it a prime ingredient for a natural exfoliator. [21] I have tried several natural exfoliator and body scrub recipes and have found that coconut oil can be an extremely effective ingredient. If you are looking for a gentle exfoliant, try coconut oil by itself, as it will easily remove dead skin cells. However, if you're looking for a stronger exfoliant, combine virgin coconut oil with ingredients like brown sugar and epsom salts.
9. Lip balm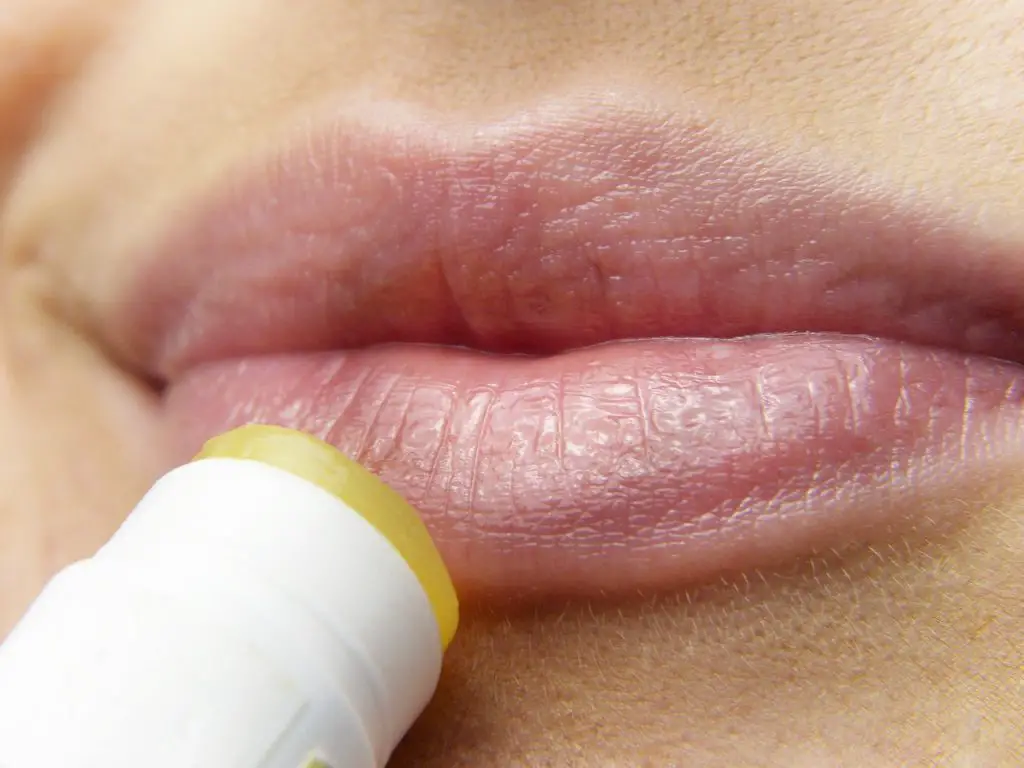 Keeping your skin moisturized is incredibly important. The skin all over your body- your face, hands, lips, etc- needs to be kept moisturized in order to keep your skin strong. When your skin is strong, it can act as a protective barrier against disease. Besides, we all know that dry skin is also uncomfortable and unattractive. Most people use chapstick or lip balm to keep their lips moisturized, but did you know that coconut oil can work just as well? The lauric acid found in coconut oil is a powerful antioxidant and moisturizing agent and combined with the vitamins found in coconut oil, it is what makes coconut oil so unbelievably moisturizing.
To use coconut oil as a lip balm, apply small bits of coconut oil to your lips throughout the day as needed.
10. Shaving gel
Store-bought shaving gels can be expensive, smelly and irritating to your skin. If you shave frequently, they also tend to run out quickly. Maybe you use an inexpensive shaving gel and don't notice any of these side effects so you don't see what the big deal is. Did you know that many store-bought shaving gels have toxic ingredients? [22] When applied externally, toxic ingredients can due harm to your body that you may not notice immediately. Why take the risk? Due to its moisturizing and antibacterial properties, coconut oil can act as an inexpensive, long-lasting and efficient shaving gel.
To use coconut oil as a shaving gel, apply a generous amount to your legs before shaving and rub in thoroughly.
Have you ever used coconut oil on your skin? Have you experienced any coconut oil benefits? Comment below to tell us how you have used coconut oil or how you would like to start.