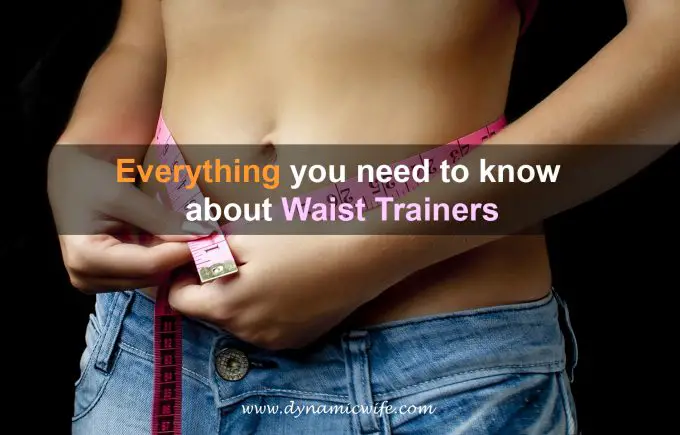 In the past few years, waist trainers have made a powerful resurgence. As Kim Kardashian said in one of her recent Instagram photos, "I'm really obsessed with waist training!" And she's not the only one! Celebrities from Nicki Minaj to Amber Rose have taken up waist training and swear by it. However, if you're just an average person, waist training may sound like some elite activity reserved for those with money and naturally curvy bodies. However, that's not the case. Waist training is an easy and affordable way to get the body you've always dreamed of. If you weren't blessed with a curvy body naturally or would simply like to enhance curves that already exist, a waist trainer, also known as a waist cincher, can be the perfect solution.  However, before you rush out to buy a waist trainer of your own, there are a few things you should know about waist training.
What is a waist trainer?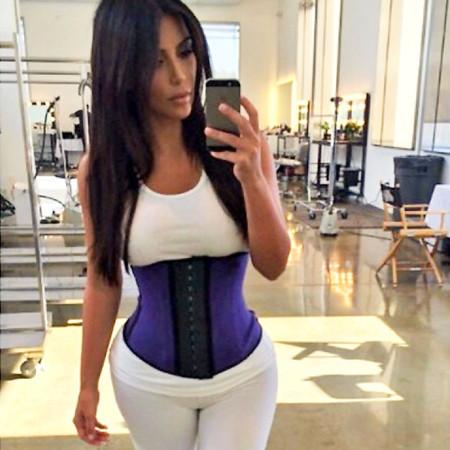 Let's start with the basics. A waist trainer, also known as a waist shaper or waist cincher, is a garment that looks like a thick belt and fits around your midsection from below your chest to your hips. It is designed to fit snugly and compress your midsection to create a slimmer, sculpted waist.
The origin of waist training
While you may have only recently heard about waist training, it's nothing new. Women have been waist training for thousands of years. While the origins of waist training are unknown, there is evidence of women using corsets to cinch their waists as far back as the 16th century. [1] However, the modern corset design that features a lifted bosom and cinched waist became popular in the 19th century. Small waists have always been in style, but it was during this Victorian era that it became extremely popular.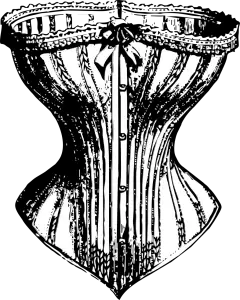 In the early 20th century, changes in women's fashion pushed corsets out of style. Women began to be allowed to wear clothing that was more breathable and movable- which the corset was not. It was still worn by celebrities as fashion statements into the 21st century, but it wasn't until the "waist trainer" was created that the style came back into fashion. [2] While some still use boned corsets for waist training, most people today prefer the more comfortable and flexible latex waist cincher.
This new type of waist trainer is made of latex, rather than the traditional corset's sturdy cotton, and clasps in the front instead of tying in the back. The function of both garments is the same, but the latex waist cincher, commonly referred to as a waist trainer, is also able to increase the intensity of workouts.
How do waist trainers work?
The goal of waist training is explained perfectly in its name. But what exactly does waist training mean? When wearing a waist cincher, the entire midsection is squeezed and compressed to be molded into a specific shape. Dalton Wong, personal trainer and founder of Twenty Two Training, explains it like this:

"The aim of waist training is to try and make the area between the hips and the ribcage smaller by working the front and lower abdominals and obliques. The idea is to strengthen these muscles to create a flatter tummy and more defined waist. The idea of waist training is to produce a classic hourglass shape. Obviously you can't change the size of your hips but with proper training you can remove love handles and extra layers of fat around your waist to create a covetable curvy shape." [3]
While waist trainers can help tame your waist, it's important to remember that the results aren't permanent. A few weeks of regularly wearing a waist trainer won't shave inches off your waist. But how wonderful would it be if that was the case?! Waist trainers, like the corsets of the 19th century, will give the appearance of a smaller waist while worn and immediately after the garment's removal, but your waist will slowly return to its natural state. If you want long-lasting results from waist training, you'll need to wear your waist cincher religiously- I'm talking 8+ hours per day every day. Permanently reshaping your waist using a waist shaper will take some serious dedication and determination- but it is possible.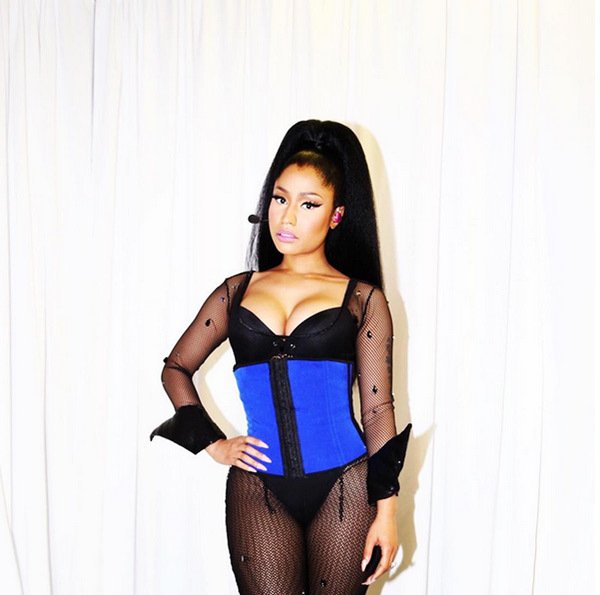 Celebrities have proven that waist trainers live up to the hype. Just look at Nicki Minaj! She is one of the curviest women in the entertainment industry, which she credits in part to warming up daily on tour while wearing her waist trainer. [4] And Amber Rose- another celebrity with a killer body- reportedly wears her waist trainer for over 8 hours every day! If a waist trainer can help create bodies like Nicki's and Amber's, you can count me in!
Reasons to wear waist trainers
There are several reasons why people may choose to wear waist trainers. For many, the goal is to simply have an hourglass figure à la Kim K. This is by far the most popular reason why people choose to practice waist training. It can take months or even longer of targeting your waist at the gym to get the same results that waist training can give you in less than a month. However, a curvier body isn't the only reason why people are obsessed with waist trainers. Here are a few other motives for wearing a waist cincher: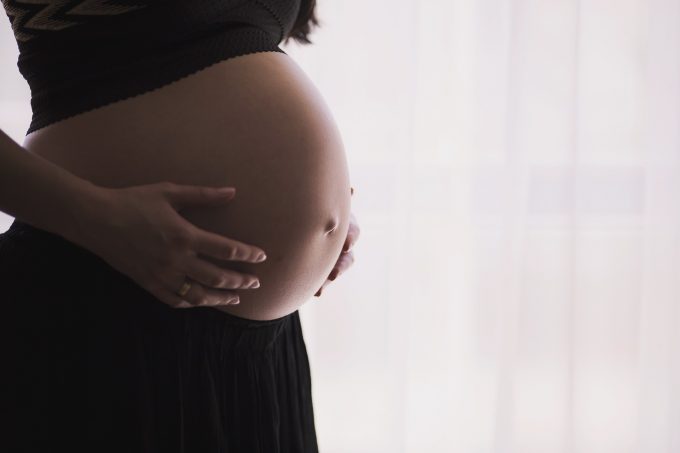 Cost of waist training
If you're hesitant about waist training because of the cost, let me put your mind at ease. Waist trainers are incredibly affordable. Different brands and types will vary in price, but the majority of waist trainers fall in the $40-$100 range. [9] In fact, Amazon even has several waist trainers for under $40! For those looking to supplement their training regimen with a waist cincher, it can be a cost-efficient decision.
Who can wear waist trainers
While the media tends to promote a very specific image of the kind of person who wears a waist trainer, the reality is that waist trainers are for everyone. Some women shy away from them because they've only ever seen already curvy and volumptuous celebrities like Kylie Jenner and Amber Rose wearing waist cinchers. But how do you think they got to look that way in the first place?
You can find a waist trainer for men, a waist trainer for women and even a plus size waist trainer! Many men who want to have tight, toned six-packs opt for waist trainers because it helps to activate their abdominal muscles. However, if you are overweight and would like to try a waist cincher, keep in mind that it will change your shape, but not your weight. Dalton Wong recommends taking some high intensity cardio classes to shed a few pounds before waist training so that the waist cincher can properly strengthen your core muscles. [10]
Dangers of waist training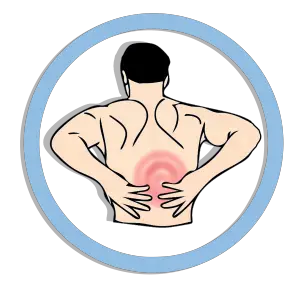 While there are several benefits to waist training, it's important to note that there can also be dangers. If you wear a properly-fitting waist trainer for a few hours per day, you may experience slight discomfort, but no real danger.  However, when people take waist training to the extreme, they can suffer from some dangerous side effects. For example, those who practice extreme waist training have reportedly experienced bruised ribs, acid reflux and back pain. [11] The real danger that extreme waist training- wearing a tight waist trainer for over 10 hours per day- can pose is a compression of and shift in internal organs. [12] However, keep in mind that these dangers are only experienced by those who take waist training too far.
If you've always wanted that slim waist, curvy hips look, then why not give waist training a try? The concept of waist training has been around for centuries and is still a popular method for getting an hourglass figure. In addition to giving you the perfect body, waist training can also help you to get your pre-pregnancy body back faster and have intense workouts. While there can be dangers associated with waist training if done improperly, if you use waist trainers correctly, they can be safe, helpful and even life-changing. Are you interested in waist training? Let me know in the comments!