If you've never heard of waist trainers before, then you're clearly not as celebrity-obsessed as some of us (ahem, me!). I'm guilty of spending way too much time browsing through celebrity Instagram accounts, which means that I'm no stranger to health and fitness fads. As soon as a Kardashian or Jenner has posted about the latest trend, I'm already online, researching away. That's exactly how I came across the latest celebrity slimming trend: the waist trainer.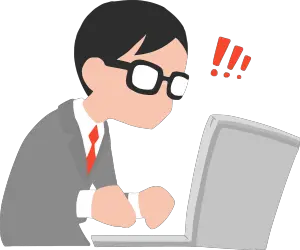 I'll be honest…when I saw a waist trainer for the first time, I thought it looked like some kind of medieval torture device. Images flashed before my mind of women I'd seen in old English movies wearing a corset that looked so tight they could hardly breathe. Nonetheless, I continued looking into these modern day waist trainers and found that there were countless celebrities who endorsed them from Ciara to Snooki! They can't be that bad, then, I thought to myself. These women are gorgeous and curvy, so the waist trainers must be doing something! And they definitely are! Non-celebrity men and women have been latching onto the waist trainer, also known as waist cincher, trend and are loving it! After seeing some incredible waist trainer before and after pictures, I knew that it was legit.
If you're unfamiliar with what a waist trainer is, you should read my original waist trainer post  and then come back to this one. It will give you all of the background information that you need to truly understand what waist trainers are and what they can do for you. In this article, I'll talk about why waist trainers work and how to use one properly to avoid any health risks.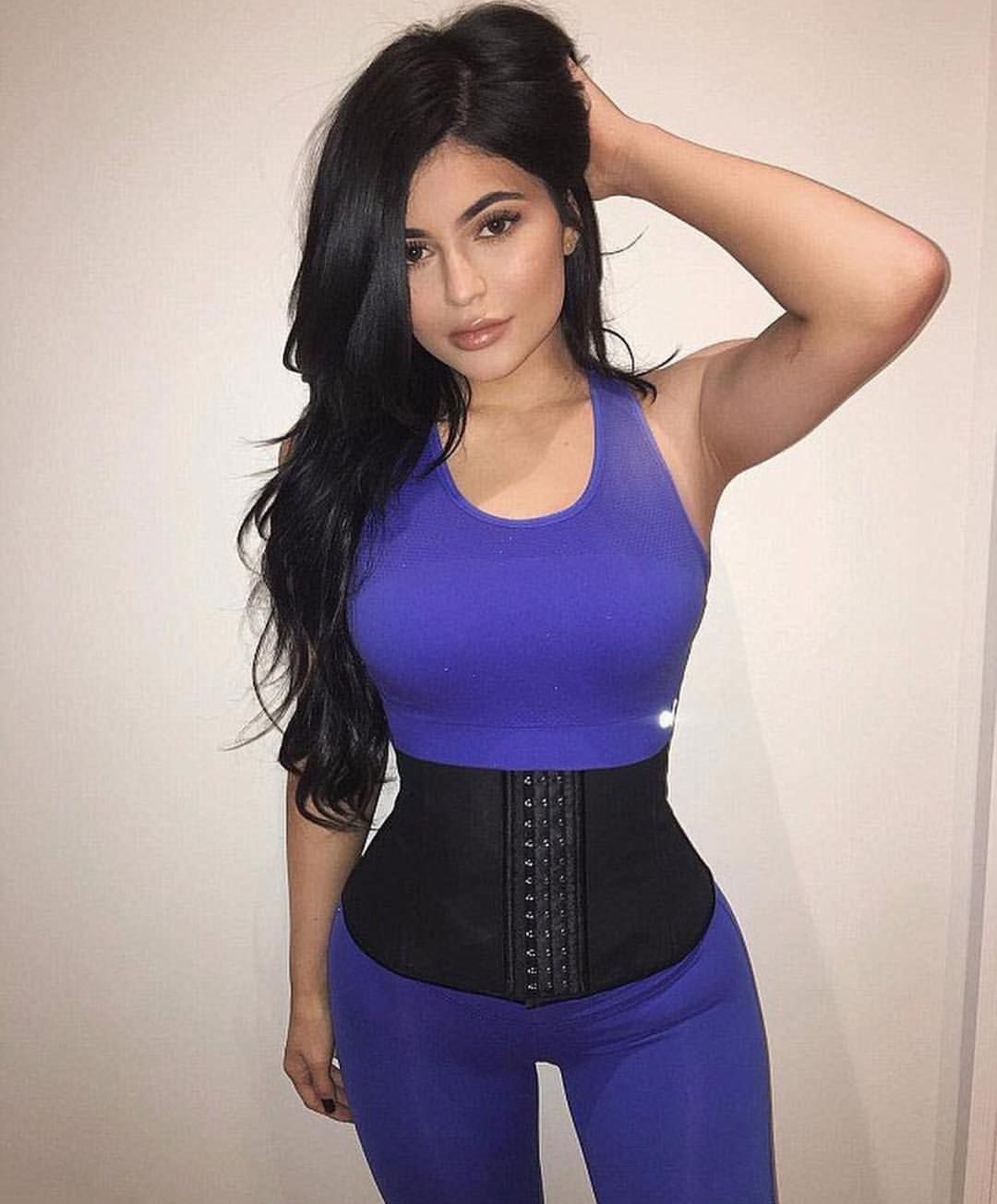 If your first reaction to a waist cincher was anything like mine, let me reassure you that waist trainers don't feel or function like a medieval torture device. In fact, while they do fit snugly, they are quite comfortable. A waist trainer is essentially a high-compression garment worn around your waist that can help intensify workouts, correct bad posture and give you a sexy hourglass figure. [1] Modern day waist trainers oftentimes look like corsets, but snap in the front and are made of flexible latex material.
Thanks to waist trainers, the only ways to get a thin tummy and curvy hips are no longer to do abs exercises constantly or take dieting to the extreme. However, it's important to know that waist trainers can't be the sole cause of a dramatic weight loss or makeover. Waist shapers should be used regularly in conjunction with healthy eating and regular exercise if you want to see lasting results. While waist trainers can help you get the shape you've always wanted, there are dangers associated with extreme waist training.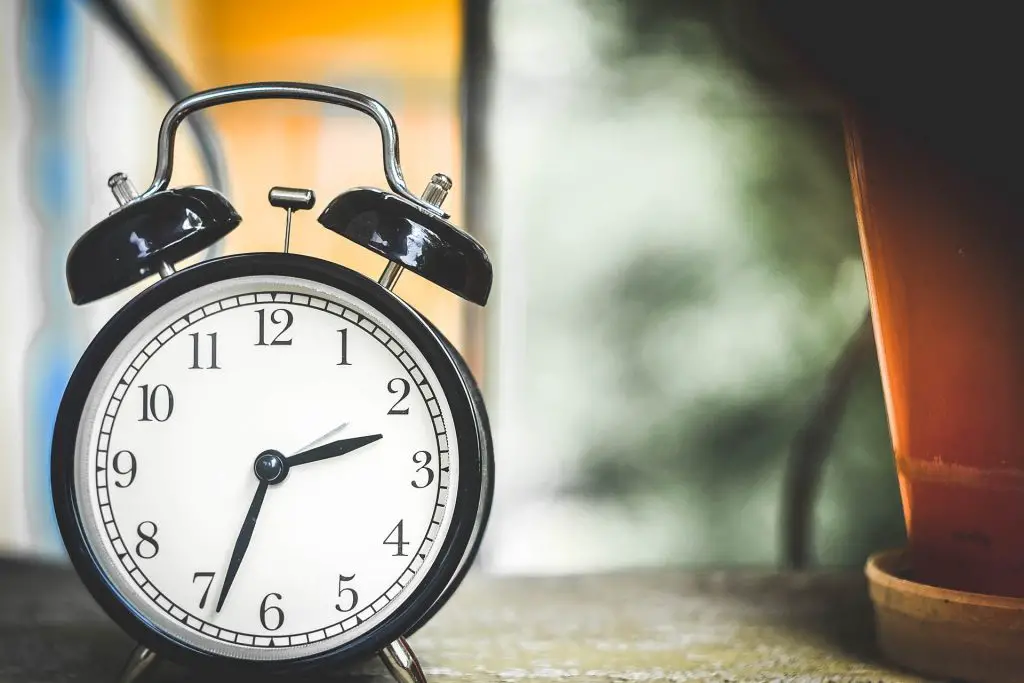 There is no set time limit for how long you should wear a waist trainer- or recommendations on which time of the day  is best- but doctors claim that those who wear waist trainers daily and excessively could be impacted by dangerous side effects. While many who practice waist training, those who use the device for the majority of the day or never take it off are taking the practice too far. Orthopedic Dr. Brad Thomas says that extreme waist trainers run the risk of "Squishing your abdominal organs — such as your liver, kidneys and intestines — can decrease their blood flow and function. Your organs are also pushed upward, reducing lung capacity while making breathing more difficult." [2]
However, those who waist training properly and don't exceed their comfortability limits don't report having any negative side effects. This is why proper education on waist shapers is so crucial. Waist trainers can give you amazing results and zero health risks if used safely.
Here are some tips to use them properly:
Get the right fit
One of the most important things to do when buying a waist trainer is to make sure you get the right fit. The most helpful way to do this is to take your measurements and match your measurements to a sizing chart when buying a waist cincher. When you try a waist trainer on, you'll know that it fits properly if you can fit it onto the third clasp without feeling any pain. [3] You will be slightly uncomfortable when you first start wearing waist trainers, but you should never be in pain. There also shouldn't be any bulging, nor should the waist trainer material be able to roll over; these are both indications that your waist trainer is the wrong size.
Don't make it too tight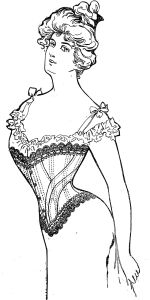 A waist trainer that is too loose won't give you the results you're looking for and one that is too tight can cause health issues. When wearing a waist shaper, you should not have any trouble breathing and you shouldn't be feeling sore or in pain at all. [4] If you are experiencing either of these symptoms, then you should loosen your corset immediately.
Break it in
For beginner waist trainers, it would be highly uncomfortable and overwhelming if you immediately jumped into wearing your waist cincher 10 hours per day every day. You may get results, but you'll absolutely hate your waist shaper and you'll be putting your body at risk of injury. Instead, you should break in your waist trainer by gradually wearing it more and more often. Start with 2 hours per day and work your way up to the maximum you can do without being in pain or too uncomfortable. Avoid wearing your waist trainers for the entire day because you can do damage to your internal organs.
Choose the best type for you
One waist trainer may be adored by one and hated by another. Not every waist trainer will be comfortable for you or help you accomplish your goals. Some things to take into consideration when picking out a waist trainer are: your torso length, your lifestyle, your goals for waist training and your level of dedication. [5] For example, if you want your waist trainer to intensify your workouts and help you shed water weight, a boned corset will not be the best option for you; instead you should opt for a latex waist cincher. However, for someone who only has a few hours per day to dedicate to waist training and lives a sedentary lifestyle, a boned corset may be the best option. Let's talk more about the different types of waist trainers.
Types of waist trainers
When it comes to waist trainers, there are several different types. Waist trainers are essentially a more modern version of the corset, but that doesn't mean that corsets are out of style! These are some of the more common forms of waist trainers that can help give you an hourglass figure:
Everyday waist trainer
Everyday waist trainers are the most comfortable and practical type of waist trainer. They are typically made of stretchy latex and conform to your body's natural contours perfectly. They have a hook and eye closure in front and should compress your body tightly without causing any pain. [6]
Steel-boned lace up corset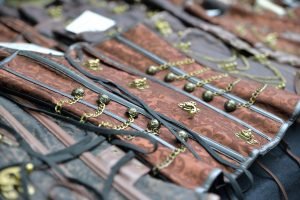 This type of corset is often referred to as the original waist trainer. It was popularized in the mid-1800's and is usually made of cotton. It has thick, sturdy boning that compresses your body instead of latex and is tied up in the back for a custom fit. Some people believe that corsets are better for waist training, but they are infamously more uncomfortable and difficult to conceal under clothing.
Workout waist trainer
Workout waist trainers are likely the kind you've been seeing in celebrity Instagram posts. These workout waist cinchers are designed with latex, so they do compress the body quite a bit, but not as tightly as the everyday waist trainer. This is because many experience shortness of breath in waist trainers in general and being able to breathe properly is very important when working out. These kinds of waist trainers also activate your core muscles and cause your body to warm up faster, meaning you'll sweat more in your workout.
The type of waist trainer you choose is largely left up to preference. [7] Different brands of waist trainers- even if they are made of the same material- may feel different on your body, so it's important to try out a few different waist trainers to find which is best for you.
Personal stories of waist trainer fanatics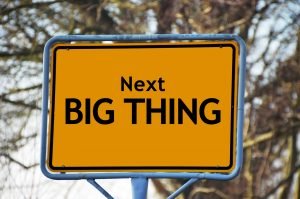 While all of this information definitely helped me warm up to waist trainers, it was the waist trainer before and after pictures and personal testimonies that truly converted me. Who knew that a waist trainer for women could make such a huge difference in someone's physical appearance? And as we all know, a change in our physical appearance can be the boost we needed to take better care of ourselves both physically and mentally. Here are just a few stories that I wanted to share with you of waist trainer before and after results:
Desire: Desire is a 24-year-old full-time nanny who decided to try a waist trainer because she noticed her weight creeping up, but didn't have as much time to dedicate to working out as she would have liked. At first, she found the waist trainer tight, but after wearing it for a little while, she was pleasantly surprised to find that her body adjusted. In her own words: "When I first started waist training, I only used it at the gym for about 1-1.5 hours a day. As I got comfortable I started using it 8 hours a day. During my 9-hour work days I would wear it under my clothing. I started to see results in just 5-10 weeks. My waist started shrinking in inches and I noticed I was having better posture in my back. I also found that my lower stomach had less of a sag. For anyone who is thinking about trying out waist training I would encourage them 100% to do it." [8]
Savannah: Savannah has been waist training on and off for about 3 years, but she always comes back to her beloved waist trainer. Her waist training before and after story is one that features a shrinking waist and growing amount of self-esteem. She says, "I'd say I do 5 days a week and anywhere from 3-8 hours. Take it slow and use waist training to inspire you. The corset can be a little piece of self love and fun femininity you can lace into everyday. You're beautiful without/before, during with and without the corset and after you hit your goals." [9]
Ana: Ana's waist trainer before and after story was quite shocking. Unlike most waist trainers, Ana's goal wasn't only to get an hourglass figure- it was to get her pre-pregnancy body back. About her motivation behind beginning waist training, she says: "I just had a baby, so yes, I was having difficulty getting my body back. I'm still working on it, and this waist trainer has helped me become more confident while helping me reach my goal. I was at home when I first tried it. It felt a little uncomfortable but after two days I got used to it. Every time I looked in the mirror I felt fabulous!" [10]
While it may seem like there is a lot of information about waist trainers to absorb, it's always better to be well-informed than to start following a trend blindly. Besides, the more you know about waist cinchers, the more pleasant of an experience you will have with waist training. If you're someone who has always dreamed of having a slim, firm midsection, then a waist trainer may be a wonderful way to supplement your diet and exercise routine for unbelievable results!
Within a few months of wearing your waist trainer regularly, you should be able to notice a difference in your shape. If you still have some questions about waist trainers, I wrote an entire article on waist trainer FAQ's  that you might find helpful. Let me know if you have ever tried a waist trainer and what kind you prefer!