Are you experiencing the whole itchy swollen vag lips with no discharge fiasco?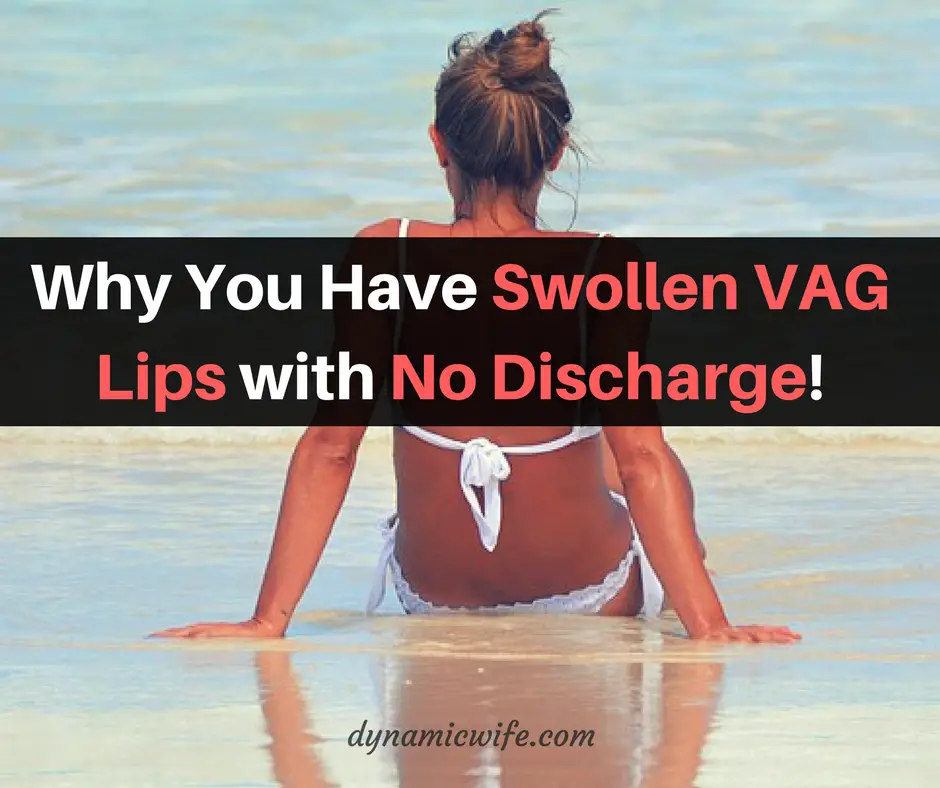 You don't have a yeast infection because you don't see any abnormal discharge.
And no vaginal odor.
SEE ALSO: Why you have spotting between periods
STI tests came out negative. Your doctor said everything looks perfectly normal down there and no signs of any infections at all. So what on earth is making your vaginal lips itch and burn like it's on fire? Trust me, you're not alone. We're going to be looking at some of the not so often talked about causes of vaginal itching and burning.
6 Possible Causes of Itchy Swollen Vag Lips Without Discharge: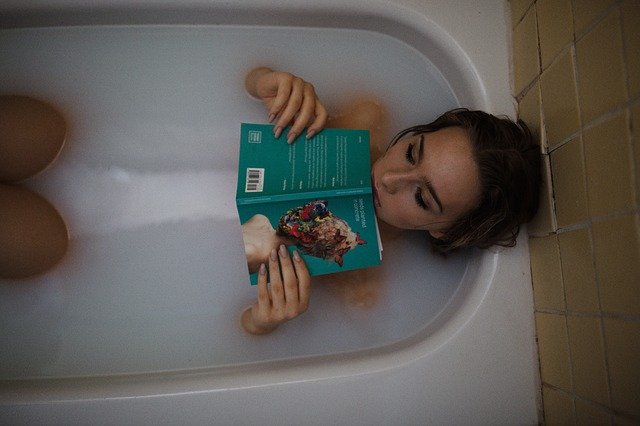 1. Lichen Sclerosis: Often underdiagnosed and has cancer potential!
Research describes Lichen Sclerosis as a chronic inflammatory skin disease. This disease is often underdiagnosed and undertreated [2]. What this means is that you probably won't find out you have it until you've been tested negative for every other test out there.
If untreated for a long time, Lichen Sclerosus has the potential to increase your risk of developing vulvar cancer. It's a skin disease that usually affects the genital and anal areas. It starts off with small and shiny white spots that eventually grow into bigger patches. The affected areas of the skin become extremely sensitive and prone to tearing/bruising [1].
Other symptoms of Lichen Sclerosis are – You can have some of or all of these symptoms:
Itching to the point you can't help but scratch it (Don't).
Bleeding
Blisters and discomfort in the affected areas.
Some experience pain during sexual intercourse.
Sore vaginal lips
Whitish skin discolorations on any part of your vaginal area.
Who can get it?
Anyone, but it's more common in women (a lot more in Menopausal women).
What causes it?
The exact cause of Lichen Sclerosus is still unknown. However, the most common risk factors are hormonal imbalance, genetics, and trauma.
What to do if you think you have it:
If you've been tested negative for everything else (Yeast infection, STI, etc) and you think it could be Lichen Sclerosus, inform your doctor about your suspicion. As mentioned earlier, this skin disease often goes underdiagnosed, so you have to make the first move and ask to be tested for it. If your symptoms are similar to the symptoms of LS, ask your doctor for a skin biopsy diagnosis.
What treatments are available? There are no cures for Lichen Sclerosus, yet. You might be given topical steroid applications to keep the symptoms at bay [3]. Skin trauma in the affected area is also one of the doubted causes of Lichen Sclerosus. You can reduce that risk by wearing pure cotton underwear and avoiding friction from tight clothing. Also, sleep without underwear and allow your private part to breathe.
2.Vulvodynia: Also known as Burning Vulva Syndrome
Vulvodynia is known as a Chronic vulvar pain or discomfort condition that lasts for more than 3 months [4]. Similar to Lichen Sclerosus, Vulvodynia also has no accurate causes. At least not yet.
How do you know if you have it?
You literally feel like your vulva is always on fire.
Super itchy, raw and burning vaginal lips
Discomfort during/after intercourse because of the itchiness.
No abnormal discharge
Tested negative for Yeast infection, BV, STI, etc.
It has not gone away for more than 3 months.
Anything that comes into contact can make it burn and itch more.
Your vaginal lips (labia minora) are swelling and burning for no apparent reason and you don't really have any abnormal discharge. In many cases, trying to insert a tampon or engaging in sexual intercourse can make it itch and burn more. As a result, you might avoid being intimate with your husband to avoid provoking the symptoms. It can be a physically and psychologically haunting situation to deal with, but just know that you're not alone.
Bottom line: If you have swollen and itchy vaginal lips that haven't gone away for more than 3 months, you could have what's known as Vulvodynia. It has its name because the cause of the chronic vulvar pain is unknown. It's almost like this disease has a name for the sake of having one.
What treatments are available?
There is no one size fits all approach for Vulvodynia. If you suspect you have it, your gynecologist will go through physical and psychological examinations with you to decide what can help you. For e.g. Perimenopausal and postmenopausal might be recommended estrogen replacement therapy. If you're intimately active, you might be given topical medications to ease pain during/after intercourse.
3. Genital Herpes: Common STI that affects Millions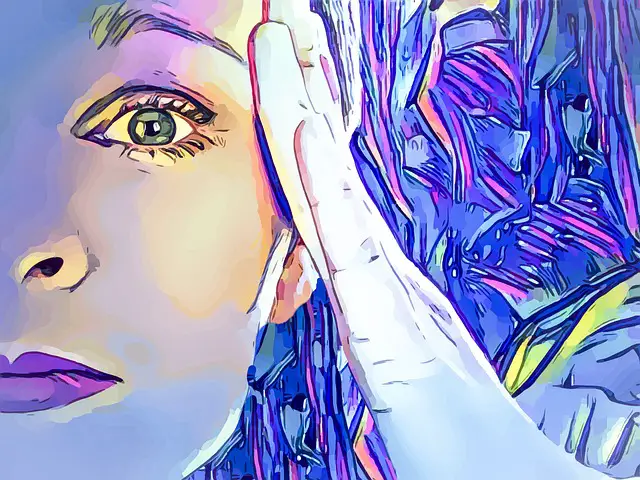 Genital Herpes is a form of sexually transmitted infection (STI) that affects millions of people all over the world [5]. It's caused by the Herpes Simplex Virus (HSV) and the risk is high for those who've had multiple lifetime sexual partners [6]. Symptoms go unnoticed so most people don't know they have it until they get it diagnosed. It's as if the virus stays in sleep mode until it's provoked to be active for whatever reason.
How do you know if you have it?
Flu-like symptoms
Itching, burning and swelling in the vaginal or anal area.
Tiny blisters that might burst and leave red sores on your vaginal, anal area or thighs.
Pain when urinating.
You might not have any of these symptoms and still have it (Yup).
A slight change in discharge
The blisters take 3-4 weeks to heal.
The reason why it goes unnoticed is that the red blisters might be mistaken for razor bumps or regular pimples. The blisters will usually heal on their own without scarring.
What treatments are available?
There is no permanent cure for it. However, the good news is Vaginal Herpes does have professional medical treatments available to keep the symptoms under control. If you're diagnosed with it, you might be given antiviral medicine and self-care tips to ease the itchy vaginal outbreaks.
Some useful self-care tips include:
Sleep well and eat immune system boosting food.
Keep stress under control.
Apply cold compresses several times a day to relieve itchiness and pain.
Do not touch or scratch it.
Keep your vaginal area clean and dry.
4. Genital Allergy from Condoms, Pads, Toilet Paper, etc
This is probably where you should begin when it comes to diagnosing the cause of your vaginal itching and burning symptoms [7]. Your skin down there is very sensitive and many of you can be allergic to certain hygiene products without knowing it. If you've been tested negative for all the possible infections, including the ones above, there's a good chance you might be allergic to certain products. If you're intimately active, your itchy and swollen vag lips symptoms might be because of an allergic reaction to latex condoms [8].
5. Antibiotics: Can kill the good bacteria too…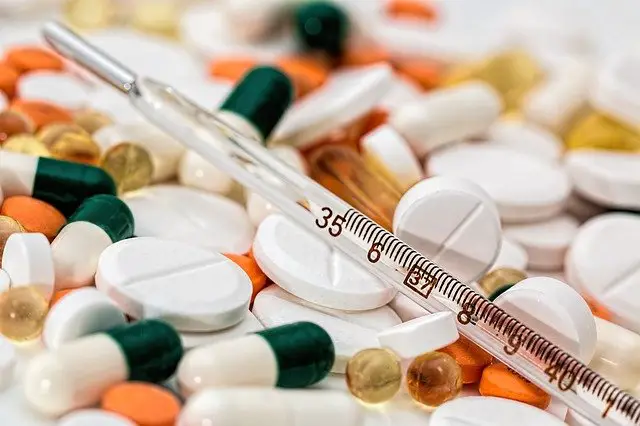 If you're on antibiotics for a specific condition, this could also be contributing to your vaginal itching and swelling.
Why?
Because in the process of getting rid of bad bacteria, antibiotics can also end up killing a good chunk of healthy bacteria in your vaginal environment [9]. Quite a helpless situation but if you are taking antibiotics, now you know that it can also contribute to the itching and burning sensation of your vaginal lips.
6. The Use of Feminine Hygiene Products such as Sprays and Soaps
Feminine hygiene products can do more harm than any good for your overall health. If you're using scented soaps, feminine odor sprays or wipes, this is probably the number 1 cause of your vaginal itching and burning symptoms. These products can kill the good bacteria (Lactobacillus) in your vaginal environment and severely disturb its PH [10]. They can also increase your chances of vaginal infections and even mimic the symptoms of STI [11].
5 Home Remedies for Vulvar Itching and Burning
Time to look at some of the best home remedies you can try to get relief from vulvar itching and burning. Keep in mind though, these remedies may not work if you're suffering from some of the more serious medical conditions discussed above. So always discuss with your doctor first to see if there's anything more serious that would require professional medical treatment before experimenting with any of these home remedies.
Cotton Underwear (and No Undies!)
No matter what may be the cause of your vaginal itching and burning, wearing pure cotton underwears is one of the first best things you can do to get some immediate relief. Tight underwears often put pressure on your outer vaginal lips and stop it from breathing. All the sweat, moisture and your vaginal secretion will get stored inside your tight underwear and make the perfect environment for bad bacteria to dwell in. Cotton underwears are breathable so they allow air to pass through to your vaginal area and make it difficult to create the super moist environment that bad bacteria love to thrive in. And go commando (no underwear) mode whenever possible, perhaps when you're going to sleep because that also allows your vaginal area to be free from the constant fabric friction induced irritations.
Ice compress
Ice (cold) compress is another best and risk-free remedy you can try to get relief from the swollen and itchy vag lips. Use filtered or bottled water ice just to avoid any water pathogens from entering your vagina.
Yogurt all the way!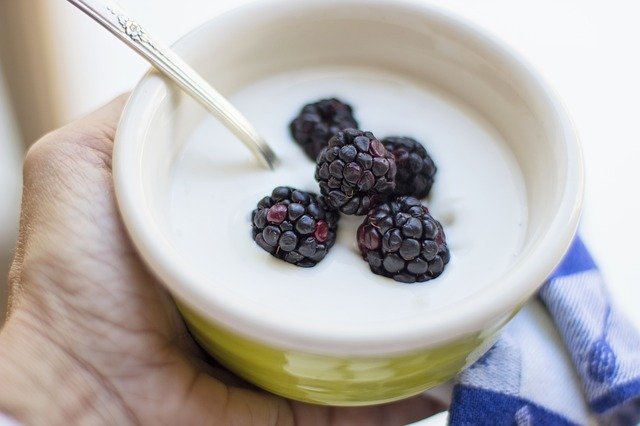 Eat it. Apply it. Yes, that's right, you can eat pure organic yogurt and also apply it on your vaginal lips to soothe the swelling and irritations. Plain organic yogurt contains the good bacteria [13] you need to fight off the bad ones causing the swelling and itching. You can also take probiotics from any reliable brands to further enhance the effect of the good bacterias.
Tea tree oil
Packed with antifungal, antibacterial, and anti-inflammatory properties [12], Tea tree oil is another best remedy to treat itchy and swollen vag lips. Create a mixture of TTO diluted in water and apply it on on your outer vaginal area. Wait for 2-5 minutes and then wash it off with cold water. Make sure to wash your vaginal area with water before the treatment as well. We do not recommend putting this mixture inside your vagina.
Apple Cider Vinegar Bath
ACV, packed with its antibacterial properties is another great remedy to get some relief from your inflamed vaginal lips. Fill your bathtub with warm-hot water and mix 1-2 cups of Braggs Apple Cider Vinegar into it. Soak in the bath for 20-30 minutes and then follow up with a warm-cold shower. You can also drink ACV for added benefits. Mix 2 tablespoons of Apple Cider Vinegar into a cup of warm water and add some organic honey (optional) and/or a pinch of Himalayan pink salt and drink it every morning.
What do you think is the cause of your vaginal itching and burning?
Please comment below and let us know about your experience.