Have you heard about the amazing wheatgrass health benefits?
How about something that is so compact and small, but packs more punch and power than anything you've tried before?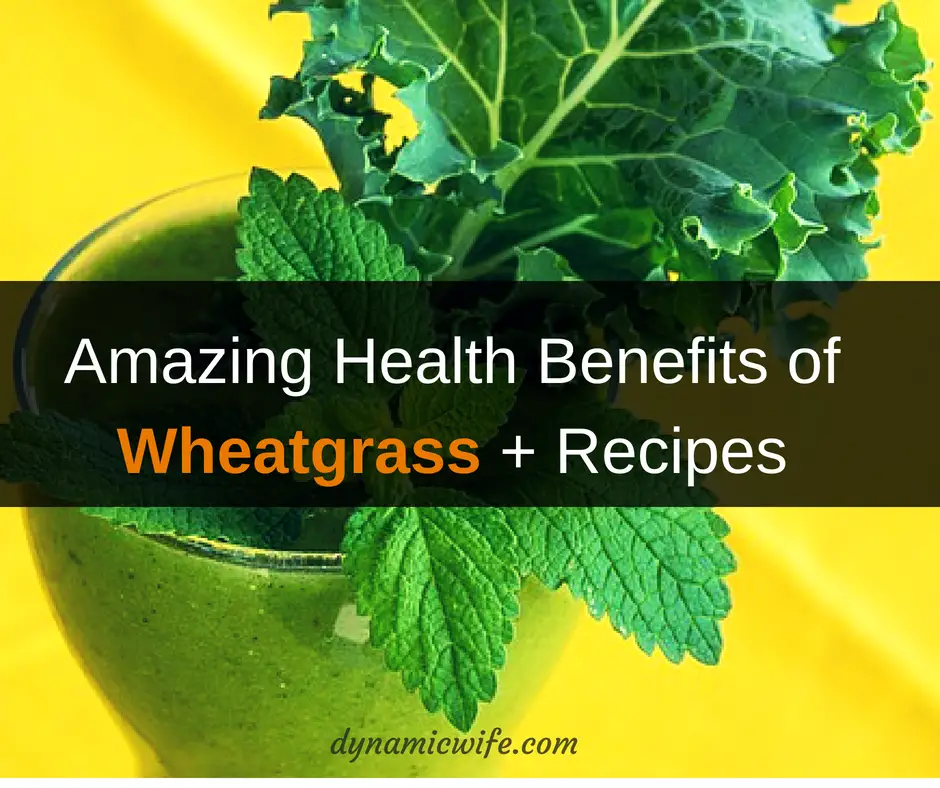 Now is the time to give your body that much needed goodness that only Wheatgrass can supply, believe me, your body will thank you for it.
You're going to learn about the wonderful health benefits of wheatgrass, the right way to consume it and some recipe ideas to help you balance its taste.
SEE ALSO: Chaga mushroom benefits you need to know.
What is Wheatgrass??
It's one of the most talked about natural superfoods on the block, and for good reason – it has a plethora of health benefits attached to it.
What does that mean for you?
Well, how about the opportunity to cleanse your body and build up its protection against harmful toxins, viruses, and other free-radicals?
That doesn't even begin to touch on the various wheatgrass benefits that you will encounter.
Wheatgrass obviously has a grassy taste but you can balance that out by adding some honey into your juice or smoothie. You can also try out some of the wheatgrass recipes from this post.
And reminding yourself about the hard to ignore benefits of wheatgrass will also help get used to its taste.
Why WheatGrass?
Let's face it – most of us just don't get the chance to get all of the nutrients we need into our bodies each day. From fruits to vegetables and more, our busy lives take over and we seem to fall short.
That's when we start to take less care of ourselves, thus leaving many of us susceptible to colds and other illness caused by a weakened immune system.
The Wheatgrass health benefits, on the other hand, can change all of that. It is extremely concentrated, potent and filled with a variety of nutrients, vitamins and minerals, special enzymes, amino acids and more.
In fact, just a small one ounce shot each and every day will give you a good dose of everything you need to build and maintain a strong, healthy body.
What to Expect from WheatGrass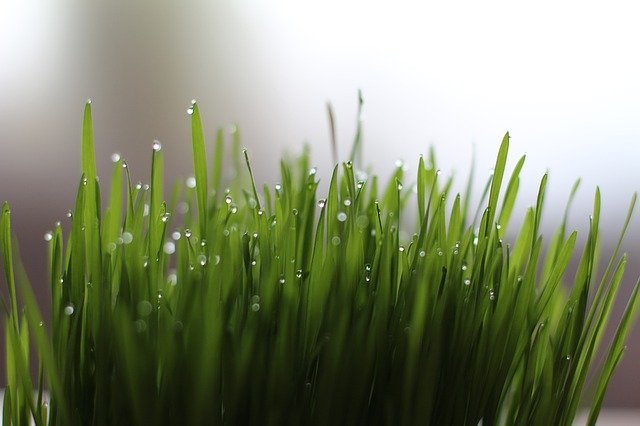 Incorporating a wheatgrass supplementation into your life can have a wide range of benefits for your health. Just take a look at a few of the things it can do for you below
#1 – Nutrient-Rich Formula Helps Cleanse and Prevent Sickness
It's true – one of the biggest (and most powerful) wheatgrass health benefits you will find is that it holds a powerful combination of essential vitamins and antioxidants [1, 4].
Not only does this help support your immune system by giving it a swift boost, but it will also cleanse (and detoxify) your body, limiting your exposure to free-radicals and other toxins that can have an adverse effect on your health.
#2 – Increases Your Overall Well-Being
Another one of the major wheatgrass health benefits that several people have reported is a dramatic increase in their overall well-being. After supplementing with wheatgrass daily over a period of time, you will feel more vibrant, alert and refreshed, ready to tackle whatever is put in front of you for the day.
Who wouldn't want that?
#3 – WheatGrass Increases Energy Levels
Feeling low on energy? The nutrients packed in each shot of wheatgrass are enough to give you a boost in your energy levels. Whether you are experiencing low energy due to work demands or during excessive physical exercise and activity, wheat grass can naturally boost your energy levels to help you power through whatever you need to.
Now that you are aware of just a few of the many wheatgrass benefits out there, you owe it to yourself to give it a shot (literally). Once you see (and feel) the power that wheat grass holds, you'll be kicking yourself for not making it a part of your day sooner!
Wheatgrass Powder for Health Benefits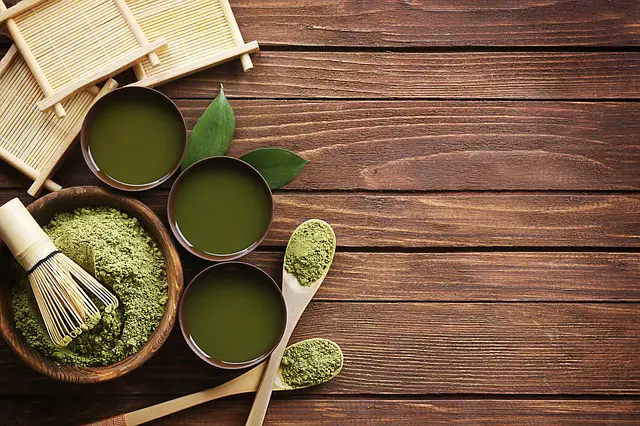 What is Wheatgrass Powder?
Wheatgrass powder is a substance that is made from dehydrating the extracted juice of wheatgrass. It's usually sold as a dietary supplement or in powder form. Wheatgrass powder is high in nutrients such as amino acids, beta-carotene, B-vitamins, and fiber.
It's a combination of wheat and a type of grass that is cultivated in a greenhouse or artificial lighting indoors. It's can also be grown in open fields for about three or more months before it gets processed. The process involves being dehydrated and ground into fine powder.
It contains a complete source of vitamins, minerals, and amino acids that are needed daily in order to maintain your health. Research shows that wheatgrass contains seven times more vitamin C than oranges, three times more iron than spinach, eleven times more than cow's milk, and one of the most abundant sources of vitamin B12.
When taken daily, wheatgrass can help to control diabetes and lower blood pressure. Studies have also shown that when taken daily wheatgrass helps control digestion and can even help to prevent heart disease. Over time, the more you consume it, the more it will help to improve your skin and fight fatigue.
The body needs enzymes to live a healthy, vital and stable life. There are over eighty enzymes in wheatgrass. Some of the most beneficial enzymes are superoxide dismutase or SOD, peroxidase, catalase, protease, amylase, transhydrogenase, lipase and cytochrome oxidase.
These enzymes are used throughout our bodies over time. There are also a lot of amino acids in wheatgrass that is essential to our bodies. Amino acids from proteins are linked together to build peptide bonds.
Each chain of amino acids is different. No one chain is the same. Of the eight amino acids that the body needs, wheatgrass contains them all. There are seventeen amino acids in wheatgrass, including lysine, leucine, phenylalanine, isoleucine, tryptophan, threonine, methionine and valine, just to name a few.
Cancer and Wheatgrass
Anti-cancer studies show that wheatgrass contains selenium and laetrile. Both have been proven to be anti-cancer agents. Wheatgrass contains alkalize, which also helps the body fight cancer. Wheatgrass powder makes it easier to digest wheatgrass. There are some great wheatgrass powder recipes to change things up for daily usage. Wheatgrass can be stored for long periods of time, making a great addition to your food storage.
Wheatgrass Powder Vs Wheatgrass Juice
There's no denying there are times when you and your body just feel blah. By adding wheatgrass as part of your everyday diet you can eliminate the blahs with no fear of them showing up plus so much more.
Wheatgrass is clinically proven to be one of the best green superfoods for the body. It supplies all the nutrients of the required daily intake of fruits and vegetables.
The healing properties of this grass stem from its high concentration of vitamins, minerals, chlorophyll, and enzymes. It's picked before wheat grain stalks from their heads so, therefore, contains no wheat gluten.
There's a number of benefits that wheatgrass has to offer the mind and body, such as improves one's immunity system, increase energy, and improve circulation due to its high iron content.
Wheatgrass is high in oxygen which helps the brain and all tissues throughout the body work at peak performance. It also is a strong cleansing agent which can eliminate toxins and drug deposits from the body. It has been known to have anti-cancer properties and help with other ailments such as sugar problems.
Those who consume wheatgrass have a choice of juice or powder and it can be taken orally or as an enema. The nutritional benefits are the same whether you choose juice or powder, but there are some differences between them and for most, the powder is by far the more suitable choice.
One of the reasons most people choose the powder over the juice is because they don't have time to grow it let alone extract it. The juice starts to lose its nutrient value fairly quickly and should be taken within fifteen minutes of extraction.
The fresh stalks can be refrigerated for about a week when sealed in plastic bag or container. Whereas the powder can be conveniently purchased at any natural health store, nutrition stores, as well as online.
Other benefits of choosing the powder form of wheatgrass include:
Wheatgrass powder is more concentrated so it contains higher nutritional properties.

It's easier to disguise the taste with more food and drink options.

It's able to go where you go.

It has a longer shelf life.
Make sure when purchasing the powder that it is 100% organic wheatgrass powder processed from fresh farm wheatgrass and packaged in a glass container in order to get the maximum nutrients that come with this green superfood.
Benefits of Wheatgrass Powder in Weight Loss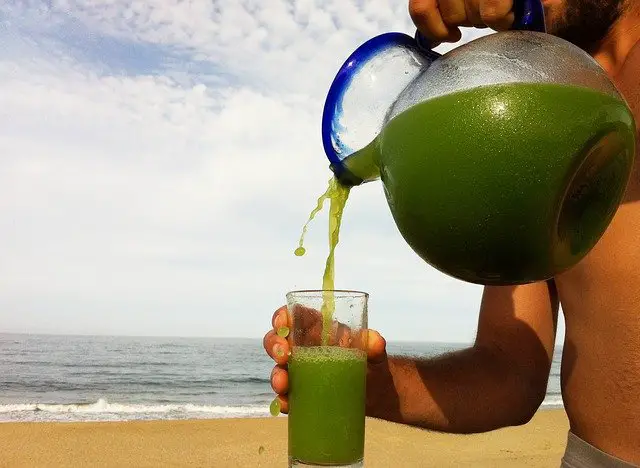 For those who don't know, wheatgrass is a product from common wheat which is sold to consumers often as wheatgrass powder or juice. 
It provides you with many unique benefits that will allow you to be healthier and is readily available in most health food stores anywhere in the country. Some people even choose to grow their own wheatgrass at home and then consume it in juice form, often mixed with different fruits.
One of the most important benefits of wheatgrass powder in weight loss is its convenience factor. Wheatgrass is often sold in freeze-dried form, so that it is just as if you picked it freshly that day, without worrying about being near a natural supply.
All of the wholesomeness and natural vitamins that help enhance your weight loss are consistent in the freeze-dried form. 
Although wheatgrass can be grown in your own home, the freeze-dried version is much more convenient and is more likely to encourage you to use the wheatgrass powder in your daily diet. Therefore you are much more likely to experience the weight loss benefits as you consume more of it.
It was in the 1930's that people first started to consume wheatgrass powder, scientists had conducted experiments and found that the fresh cut wheatgrass helps to rejuvenate sick chickens.
Not only did they respond positively to this change in diet, they started to produce more eggs than they did before. 
This improvement urged more experiments to determine the health benefits of consuming wheatgrass powder as a part of your diet for people as well as for farm animals. One such discovered benefit is that it aids in weight loss.
Like many of its vegetable cousins, wheatgrass powder is very low in calories and has no fat at all. This will help you with weight loss by providing you with the feeling of being full without consuming the calories that other foods would give you to achieve the same fuller feeling.
When you can get all of the nutritional value that you need by consuming wheatgrass, not only will you lose weight but you will be doing it in a healthy way as well. 
Wheatgrass powder has also been shown to reduce the cravings we all have for food, so you will be less likely to eat those not so healthy snacks between meals. This again will lead to a lower intake of calories and result in weight loss.
Another thing is that wheatgrass will give you more energy to get things done. Many people look for other sources of instant energy from coffee to energy drinks which come with side effects that may be detrimental to your health.
Wheatgrass helps you stay active and alert but does it without adding harmful and addictive caffeine to your diet. Being more active and motivated will enable you to exercise and burn more calories resulting in weight loss. It will also keep you fit and nutritionally sound.
From eating less to exercising more, when you make the decision to add wheatgrass powder as a supplement to your daily diet, you are going to be looking and feeling great.
Anti-cancer properties of wheatgrass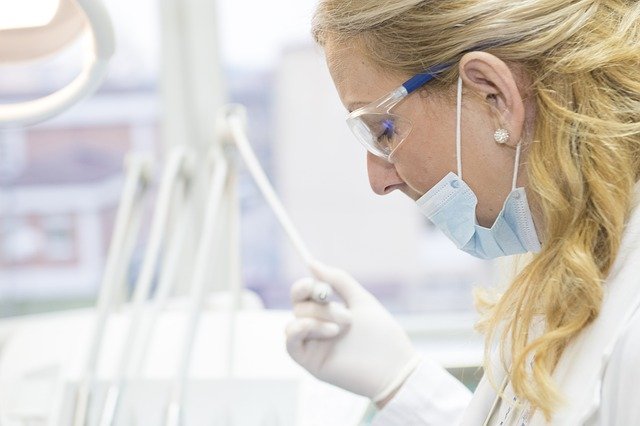 Cancer treatments help in killing the cancer cells in the body but that does not constitute the entire healing process. The body goes through a self-healing process and what the person eats, drinks, or does to the body should assist it in that process.
One of the wheatgrass benefits is that it enhances the body's self-healing process, so it will eventually fight the grave diseases such as cancer. Wheatgrass strengthens the body's immune system so the body does not easily succumb to the destructive effects of cancer [5].
Cancer seems like an invincible enemy but patience and a healthy lifestyle go a long way. incorporating wheatgrass into your lifestyle will boost your immune system [2, 3]
Wheatgrass has been found to contain a lot of flavonoids, which are supposed to suppress the cancer-inducing processes. Flavonoids are found in oranges but they are especially abundant in wheatgrass. 
Wheatgrass is also rich in Vitamin B17, which has been found to destroy cancer cells without touching the healthy, non-cancerous cells.
The Wheatgrass benefits also include the presence of aloe vera, bee honey, and bee pollen. Aloe vera is known to reduce inflammation, which can trigger the growth of tumors. Bee pollen and honey can help stabilize the movement of free radicals to protect the healthy cells from a possible cancer attack.
Wheatgrass users may notice that their energy levels will increase. This happens because wheatgrass powder encourages the production of red blood cells, which are necessary for transporting oxygen throughout the body.
The cells in the body constantly need oxygen and expel carbon dioxide to function properly. Wheatgrass will also slow down the process of aging because of its antioxidant properties. 
It will reflect on your physical appearance, as wheatgrass can improve skin and hair problems (e.g acne, graying hair, etc.).
As mentioned earlier, wheatgrass, just like every other superfood with anti-cancer properties, will not cure cancer on its own and no one should take such risk.
What it will do is act as a natural aid to supplement with the cancer treatment and help speed up the healing process of the body.
4 amazing wheatgrass powder recipes for summer!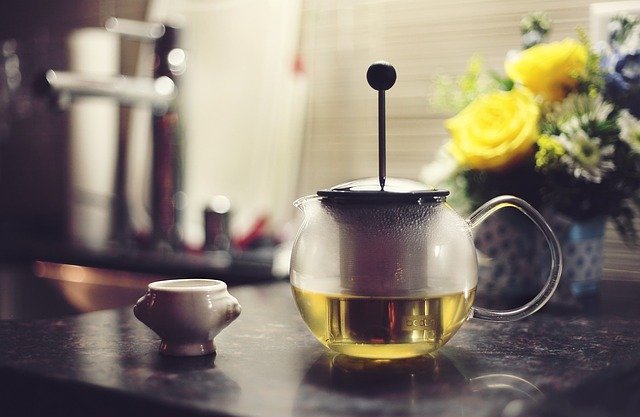 Packed full of vitamins and minerals, wheatgrass is rich in chlorophyll which stops the growth of harmful bacteria, is easily digested and helps purify the liver. Being healthy has never been so easy with these simple but delicious wheatgrass powder recipes!
Try the

refreshing green tea drink

made with 1 & 1/4 teaspoons of wheatgrass powder, a teaspoon of raw honey and 8 ounces of water! A refreshing tea-like drink to cool you down on a hot day.

Go Mexican, and master

guacamole made with wheatgrass

! It's simple and isn't the least bit time consuming, all you need is two ripe avocados. Cut them in half, remove the pip and scoop out the avocado flesh and mash it in a bowl. Simply add 1 tablespoon of lime juice, and wheatgrass powder to the mixture and continue to blend with a fork. It can be served with nacho's, wraps or tacos!

Green Juice

takes minutes if you have a juicer! Chop up celery stalks, cucumber, spinach, parsley, and wheatgrass before placing them in a juicer or blender and there you have it- an extremely healthy, cool and refreshing juice drink.

Whoever said muffins aren't healthy are clearly yet to try the delicious gluten-free

blueberry muffins with wheatgrass powder

! The ingredients and method are as simple as your usual muffin recipe; mix eggs, flax, water and applesauce together in a bowl. Add 16 ounces of gluten-free muffin mix, and sit until the mixture is smooth.
Then add two tablespoons on wheatgrass powder and mix in a cup of blueberries into the mixture. After pouring the mixture into the muffin cases, sprinkle sugar on the top before cooking in the oven.
3 More Wheatgrass Powder Recipe Ideas
These three recipes are all great ways to utilize wheatgrass in your cooking.
Wheatgrass Guacamole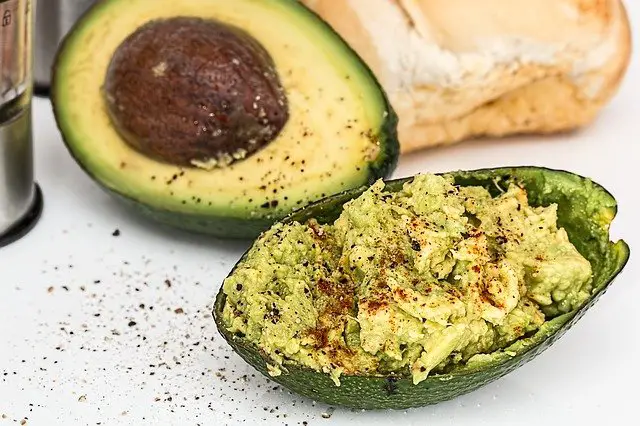 Cut six avocados in half, remove the center, peel, and place in a bowl. Use a fork or potato mash to crush the avocado until there are no solid lumps. 
Next, season with salt and pepper, or if you are able to buy specific guacamole seasoning at your local store, use that. Mix it up well with a fork, as you would if you were making a cake mixture until the seasoning is blended in.
Place the mixture into a blender, then add the juice of half a lime and a tablespoon of water. Lime zest is optional depending on your individual taste. Once this has blended, add two tablespoons of wheatgrass powder, and blend again. 
You can always add more wheatgrass powder if you wish, however, consider how this will impact on the consistency of the mixture. Blend again, then add coriander before giving a final blast in the blender.
Serve in a bowl, and enjoy with salad, chips, nachos, or anything else you wish to sample with this tasty, nutritious guacamole recipe. 
As well as being part of tasty condiments such as guacamole, wheatgrass can be added to breakfasts and salad ideas, and are a great way to add extra nutritional value to drinks such as smoothies.
Energy Blast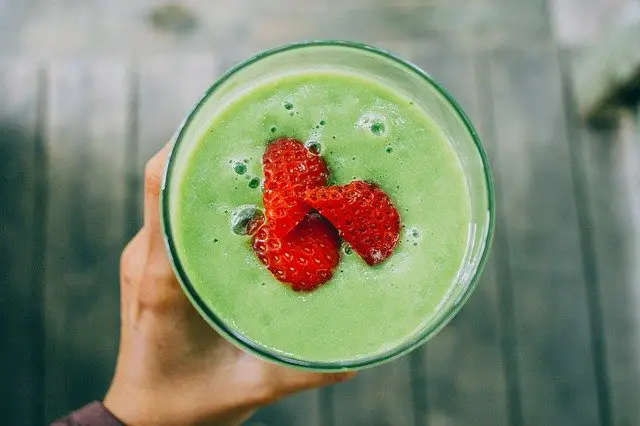 You can make pretty much any smoothie or drink you want and wheatgrass powder. In ours, we placed a glass of pineapple juice and orange juice into a blender, chopped two bananas and added two tablespoons of wheatgrass liquid before blending well.
The result? A refreshing, energizing, thirst quenching, and a highly nutritious drink, which only takes a couple of minutes to get together.
As noted before, you can use whatever you like in this recipe, some of our favorite alternatives are lemons and limes, chopped herbs, and celery. Add a handful of ice on an extra cold day, too!
To make the drink thicker and more milkshake-like, swap the wheatgrass liquid for the powder.
Dressings
Use wheatgrass powder in salad dressings in order to add a detoxifying and nutritious boost to your meal. By mixing wheatgrass powder with fruit juices such as cranberry and pomegranate, you will also be able to add a small dash to vegetables, for an extra health and taste boost. 
Toss in some extra virgin olive oil into the mix and you're good to go!
Have you tried adding wheatgrass to your diet yet?
Please feel free to share your experience in the comments below.