Learn about the best teeth whitening methods and rules to understand before starting your journey for white teeth.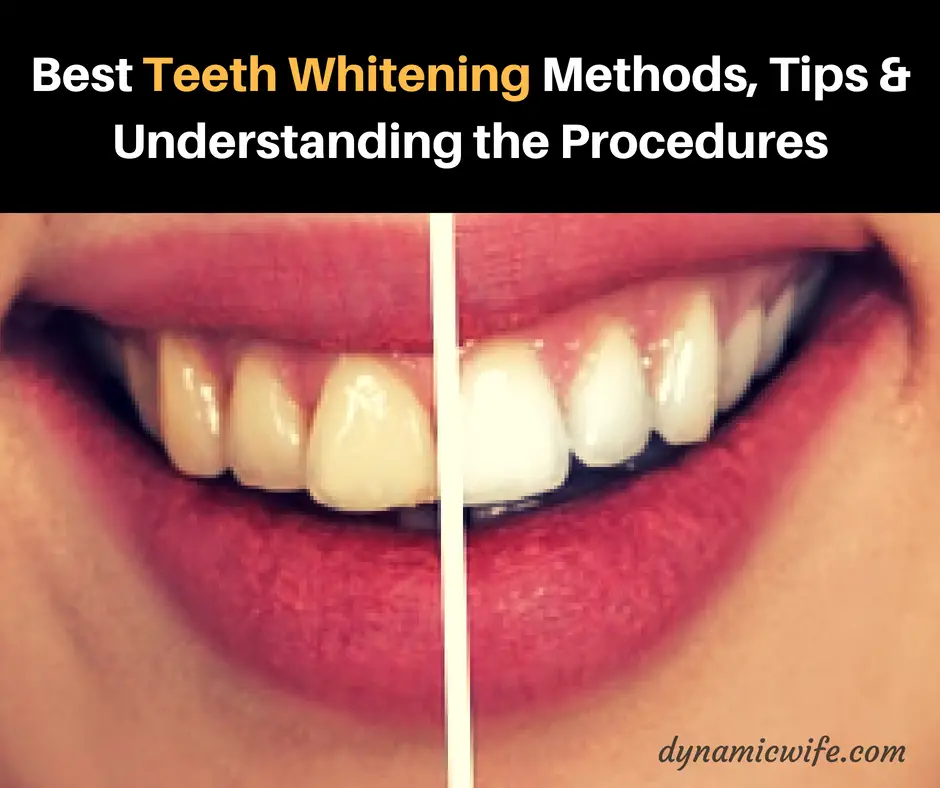 SEE ALSO: Activated Charcoal Teeth Whitening Experiment Before/After
Nothing can cramp your winning smile more than a set of teeth that seem to have chomped on quite a lot – they're turning into a hue far from the natural pearly color which teeth normally have. 
That is why, the desire to get white teeth fast is on most people's wish list along with smooth skin, flat tummies, and shiny hair.
Getting a set of pearly whites seemed to be a tedious process before lasers and instant whitening gels ever came into existence.
Imagine chewing on neem twigs or babul just to have a shining smile, or using dark ash from wood to get a white glow on your teeth.
These practices are still effective nowadays in keeping your teeth in its natural white, although most of them serve as supplementary to the main practice of dental hygiene, which is brushing and flossing.
Brushing Basics for Best Teeth Whitening
Brushing is probably the most foolproof way of having a pearly set of teeth. Although it doesn't literally take you seconds, constant brushing is guaranteed to keep those ugly stains from ever sticking to your teeth since it prevents the causes of these stains, like tooth decay and plaque. 
Be sure to brush for a good two to three minutes while keeping that 45-degree angle. Popping your favorite music on while brushing – so you know when time's up – usually helps.
Honestly, just any fluoride toothpaste will do than shelling out extra dough on whitening toothpaste. 
Although toothpaste can not really whiten the teeth, they prevent the build-up of stain-causing stuff in your mouth. 
Fluoride keeps a healthy dose of much-needed calcium in your teeth making them whiter and stronger.
Consider What You Eat and Drink
With all the stuff we munch on and guzzle every day, our teeth can sure take some extra beating and stains. 
One easy way to get white teeth fast is to mellow down on consuming these "stainers". Coffee, tea, wine – anything that could ruin a white fabric – are serious culprits [1]. 
If you can't really stop yourself from eating or drinking these, then just make sure you brush well enough or better yet, by-pass the teeth by using straws.
Speaking of food and drink, your diet, as with anything, also plays a role on how your pearly – or not so pearly – whites will fare on the teeth color chart. 
Food with less sugar and more calcium are the best ones. Calcium makes your teeth stronger, giving that shiny white color and less sugar means lesser chances of tooth decay [2].
Other Factors to Consider
Be careful in taking those antibiotics like Minocycline and Doxycycline. You may not be aware, but they can give your teeth a pretty nasty yellow or weird bluish hue [3].
Having pearly whites can also be a matter of having the right shade of cosmetic – particularly your lipstick shade. 
Ladies, try to pick lipstick with shades of red, purple, pink and plums instead of oranges and browns. The former minimizes the yellowness of your teeth while the latter highlights it.
Another more obvious and easy way to put a sparkle into your smile is to visit your dentist. Schedule at least two dentist appointments each year to make sure that you get all your oral needs in check. 
Your dentist can also advise you on what whitening treatment to take and maybe help you through the process.
The Natural Route or Going Professional?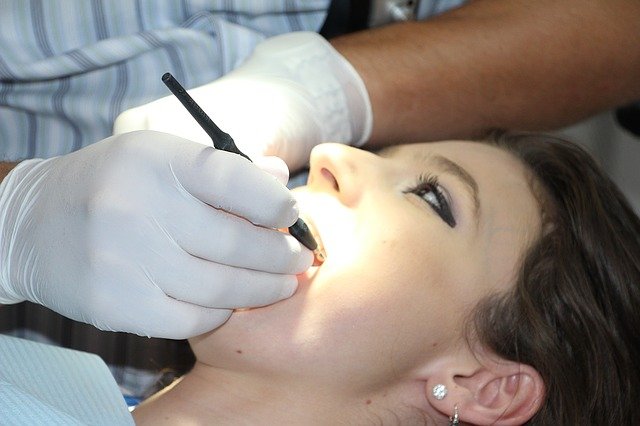 When you want to get white teeth – nowadays, all you really have to do is look in your kitchen, the nearest drugstore or turn to your dentist. 
Gone were the days when you were limited to a small smile as your once-pearly whites succumbed to yellowness.
But then again, you can not just jump into any teeth whitening procedure without having a checklist first, of what you're prepared to do or consider – like perhaps how fast of an effect you want.
There are times when you need instant white teeth for a special day, just like most brides-to-be are concerned about.
For an instant shiny smile, most people choose to undergo professional bleaching. This will only take less than half an hour to an hour top.
The dentist will carefully apply a whitening agent on to the teeth and use heat or laser to further the effect. 
But if you're not really pressed for time, you can try using other whitening procedures that work more effectively through a certain period.
Aside from taking note of the speed of the effect, it is also wise to consider the extent of the whiteness that you expect. 
Most bleaching agents are meant to whiten the teeth at least three shades lighter than it's present shade.
Another factor to consider when you want to whiten your teeth is the current condition of your teeth. Some stains are pretty nasty and they need a more aggressive teeth whitening procedure.
Those that are only slightly off-color can make do with simple procedures, like a white teeth home remedy that can probably be whipped up at home.
Also, if you have cavities, you may need to have these filled first before undergoing any whitening procedure. 
Lastly, know that colored fillings, bridges and crowns cannot be whitened by bleaching.
Next, you may want to consider your budget. Some options like putting veneers on your teeth can be quite expensive, although will be well worth every single penny. Veneers coat your teeth, giving them a white shine that could last for years.
But if you cannot stretch your dollars to pay for these, there are a lot of other, affordable teeth bleaching products and services that can be availed at your nearest clinic or over-the-counter.
It is also wise to consider how much maintenance your chosen option may need. 
Some teeth whitening method will only require little attention – that is other than brushing, flossing, tongue scraping and gargling, which are a must anyway – while some may require re-application after a couple of weeks or so. 
This may cost you extra money yet again and some bit of your time.
Although, this is not really a problem because there are simple ways which you can do to keep your teeth as white as you want them to be.
Simple practices like drinking lots of water especially after munching on something can lessen the appearance of teeth stains since it washes away the acids and debris in the mouth, which can cause stains in the first place.
Munching on hard foods like carrots, apples or celery can help strip stains off too because of their abrasive property.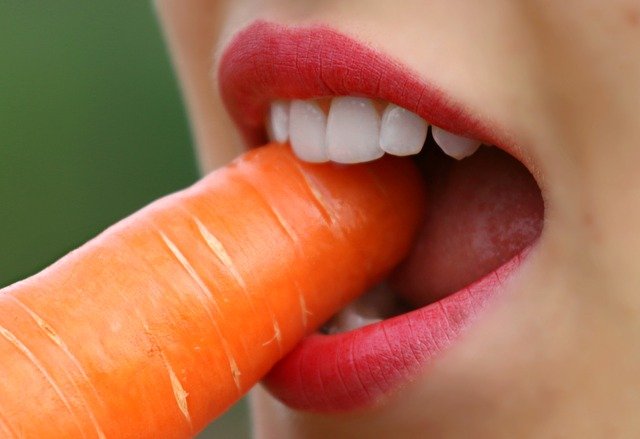 It is definitely not a big issue to whiten your teeth nowadays, but to achieve full effectiveness – and probably to save yourself from hassles – it is best that you consider these factors first.
Otherwise, you might regret doing everything in haste as your teeth turn out worse rather than better.
While most people are trying their best to keep their shining smile, some find the need to get white teeth as just another reason for vanity. 
They're using these munchers every day and they believe that it is quite inevitable for them to get some stains here and there.
For them, off-colored teeth are no license to panic. But then again, the need for whiter teeth is more serious than you think.
For one, not-so-pearly whites can cramp your style. You may have the body and the stylish clothes to enhance it, but as soon as you flash that smile your beauty score may just plummet to zero from a ten.
It is a fact that a simple smile can attract anyone even from a few meters away. A smiling face can really stand out in a crowd.
Understanding the Underlying Causes
The mouth is probably one of the most bacteria-infested parts of your body. More than cosmetic value, white teeth can also indicate your personal hygiene.
When you maintain a low-bacteria mouth – as seen through your teeth and healthy gums – it can definitely tell others much about you and your overall hygiene.
When your teeth are a weird color, it can indicate an underlying dental problem like a decay or a dead nerve [4]. These may need to be given dental attention to prevent further damage to your teeth.
Any attempt to whiten your teeth may end in vain since you need to fix the underlying problem for whitening to happen.
You can no longer hide behind the excuse that it's expensive to get the best teeth whitening treatment. A lot of over-the-counter whitening gels and strips can be bought at reasonable prices.
Some can even be whipped up in your own kitchen. These natural white teeth home remedy recipes are a yummy way to get that healthy shine. Strawberries, oranges, lemons for white teeth – how cool is that?
And if you're thinking that you need a special skill in using them, you're wrong. They're quite easy to use – it wouldn't take you much. You will just have to rub, apply, chew or stick it to your teeth – voila, instant pearly whites.
Sometimes, instant whitening can yield better and lasting results, especially when you desperately need them for a special occasion.
Veneers are one of the most effective ways to guarantee a flash of sparkly, white smile – that is if you're willing to shell out some pretty thick wads of cash.
Although a bit expensive, you'll enjoy white teeth for years. But if you're really on a tight budget, anything from whitening gels to lasers may be a good option.
The perks of having almost-perfect teeth are worth all the time and effort (and sometimes money) you'll put into it. Besides, nothing this good comes easily, right?
7 Quick and Best Teeth Whitening Tips
There are a lot of reasons why your teeth are turning a shade of yellow even when you brush enough to clean every nook and cranny of your mouth.
Blame it on your coffee addiction or the food you stuff your mouth with – sometimes, there are just no escaping stained teeth.
Here are some tested and popular methods for some quick whitening:
Paste a killer smile on.

Come on, how many toothpaste ads with wide-smiled people actually include a line like this: "…make your teeth whiter for that killer smile"? I'm sure almost every toothpaste ad that you can count.
Whitening toothpaste contains mild abrasives that can whiten mildly-stained teeth by removing the stains on the surface, although they can not really "bleach" the teeth to a perfect white.
Paint it white.

Paint-on bleach is one of the fastest ways to get those pearly whites. This comes in bottles – much like nail polish – which you paint on to your teeth and leave on for a few minutes.
This works well with slightly stained teeth. Although it must take great skill to paint every tooth evenly, otherwise your teeth will look worse, like a weird shade of white and yellow. 
Plus, they can really be messy, not to mention also known to cause teeth and gum sensitivity.
Strip It.

Whitening strips work the same way as paint-on bleach although these require you to cover your teeth with strips that have already been treated with a whitening solution. 

The effect can typically keep your teeth sparkling white for about a year.
Go as-tray.

A whitening tray and gel is a fast way to get a gorgeous set of choppers. You can either buy one over the counter or from your dentist. The tray is fitted to your teeth and contains a high concentration of the whitening agent, peroxide. It should be worn for an hour or two every day for a couple of weeks to notice the full effect.
Get into the Blue.

Technology has given another way to whiten your teeth quickly – the whole process only taking less than an hour. This method combined the whitening gel and a blue light technology that zaps your teeth white. Although you must ready your pockets to part with about $400-$600.
A coat for a tooth.

Veneers are porcelain coatings that keep the teeth pearly white for as long as fifteen years. Originally made for red carpet personalities, veneers are fast becoming an option to those people who can afford to shell out thousands of bucks to cover each tooth.
Go Au Naturale.

Veneers come at dizzying tag prices while those other methods may just be too messy for you. Well, you can always whip up a white teeth home remedy from your own kitchen. Many people swear behind the effective whitening powers of strawberries and oranges, as well as baking soda and hydrogen peroxide – although extra care should be taken to avoid irritating the gums.
10 Rules to Follow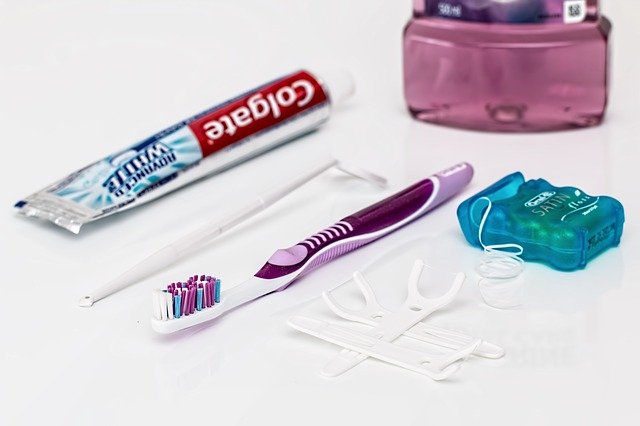 When you want to whiten your teeth, you should always remember to take note of these rules, which can guide you through maintaining that shine in your smile – a smile that's enough to put Mona Lisa on the sidelines.
Maintain good dental hygiene.

Since we were kids, we were taught about the importance of brushing, flossing and using a mouthwash.
When you brush, the residue and other bacteria that stick to your teeth and produce that nasty color will be stripped away, leaving you with fresh and clean teeth.
Flossing, on the other hand, removes the debris that can not be reached by the toothbrush [4]. 
This debris can also be the major source of teeth stains, and removing it can be a considerable help in preventing dull teeth.
Research –

not everyone is a candidate for teeth whitening or bleaching. Some teeth are naturally a bit off-white and this doesn't really indicate a need for bleaching.
People whose teeth are filled with colored fillings, veneers, and bridges will not benefit from bleaching – as well as those with grayish tint in their teeth.
Veer away from the stainers.

Watch your diet and quit smoking. How can you keep your teeth white by what you eat?
Well, it is known that certain foods or drinks like coffee, tea and red wine stain the teeth, so keeping these to a minimum can help lessen the yellowish color on your teeth.
Also, chew on hard foods like carrots, celery or apples which serve as abrasives that help strip away the stain build-up.
Drink up.

Regularly taking a swig of water, especially after meals, washes away the acid and other debris from your mouth which usually causes the build-up of stains.
You should also drink lots of milk for a good source of calcium. Calcium is needed to strengthen teeth and provides their white pearly color.
When deciding to go for the

whitening tray

, make sure that the tray fits perfectly. If not, you will risk irritating your gums.
Be prepared for side effects

like sensitive teeth and gums when using instant teeth whiteners. 

This is because a part of your teeth's covering is stripped off to reveal the natural color and this can leave the teeth more vulnerable to stuff like temperature.
Brush your teeth after using any white teeth home remedy.
Home treatments like using strawberries, lemon or oranges for white teeth can harm your teeth's enamel if used without brushing.
These fruits contain acids and sugar which can cause your teeth to decay or become more sensitive.
Do not bite your nails.

This damages the enamel and when this happens, the teeth are more prone to other causes of stained teeth like tooth decay.
Visit your dentist regularly.

He or she will be able to provide you with all the dental care you need to keep your teeth's nice shine.
Be patient.

The effects of whitening come at a different rate for different people – some manage to get quick results while some may need to try for a number of sessions.
Just remember that if you take care of your teeth and gums carefully, a Mona Lisa smile is not hard to achieve.
Understanding Teeth Whitening Toothpastes
Dentists tell us that the natural color of our teeth can change as our teeth develop.
The foods and drinks that we consume leave behind stains and of course you may have been exposed to fluoride when you were younger and your teeth were developing.
It's also important to recognize that Tooth decay can lead to discoloration of the teeth.
That is why before you engage in any teeth whitening programme or start to use any Teeth Whitening Toothpastes you need to have ensured that there is no teeth decay.
How Do Teeth Whitening Toothpastes Work?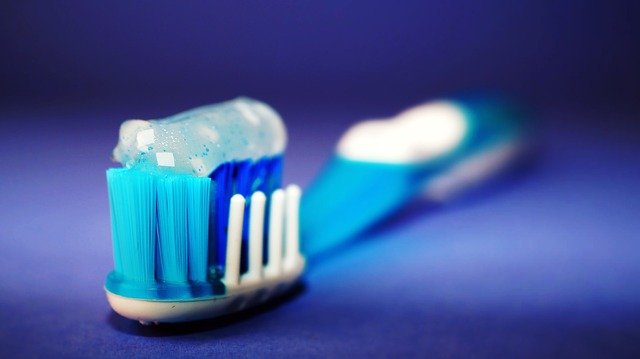 Teeth Whitening toothpastes use special abrasives which gently polish the surface of your teeth and remove the staining. They may use chemicals such as sodium tripolyphosphate to achieve these. 
That is because these types of chemicals break down stains on your teeth and slowly dissolve them.
You should check any toothpaste for a list of ingredients so that you know what you're dealing with, especially those toothpastes which advertise that they have teeth whiteners included.
When you compare the different kinds of toothpaste for their ingredients you may well find that many of them are similar.
This means that you can make your choice based on the size of the tube you are getting and the price being charged. 
You may well find that there is a huge difference in price based on the brand name, even though the ingredients and the performance will not be significantly different.
Once you've made your choice, you must follow the instructions on the teeth whitening toothpaste tube. Do make sure that you do not use it more often than indicated.
You will find that many of these products can be quite abrasive. If you are not careful then you could quite easily cause damage to the enamel on your teeth.
Be aware that with most teeth whitening toothpaste when they are used properly, it can take anywhere from two to four weeks to show a marked improvement. It's very tempting to try to hurry it along but you should not rush it!
If you have had some professional teeth whitening treatment then you may also want to use whitening toothpaste.
Generally, that's because you want to maintain the bright, white color of your teeth after your treatment. 
If you have spent money on teeth whitening then it's important that you take steps to maintain the results because  so the effects of having them professionally whitened wear off after several weeks.
Teeth bleaching VS Teeth whitening
Teeth whitening, also commonly known as teeth bleaching is one of the biggest and most profitable areas of cosmetic dentistry. It's valued by both men and women all over the world and is available in all kinds of treatment and available for all budgets.
Some teeth whitening kits are available to buy over the counter at drug stores or even in supermarkets. There are also options to have a specialized teeth whitening session at your local dentists.
Does it work?
Yes, it does and it can provide amazing results if done correctly. The key to having a vast improvement on the whiteness of the teeth is the type of procedure used and the length of time the kits and procedures take.
Almost everyone who attempts to perform teeth whitening procedures, whether at the dentist or at home, will see some kind of improvement in their teeth.
The thing to remember when doing so is that it isn't a permanent solution and it takes regular touch-ups and regular maintenance.
Is there a difference between bleaching and whitening?
The FDA sees teeth bleaching as when the teeth are whitened more than they would be naturally. 
This recommendation applies to all of the teeth bleaching products that contain bleach – specifically carbamide peroxide and also hydrogen peroxide.
When teeth are whitened, the teeth are restored back to what they should be naturally. This is done by removing stains, debris, and dirt from the surface of the teeth. So, in effect, the process is just like brushing your teeth with normal toothpaste.
However, teeth bleaching is often referred to as teeth whitening as it sounds much better than having your teeth bleached!
As the teeth are like porcelain – they are beautiful and sparkling white when we first get them. Over time, the food we eat, the drinks we drink and lots of other outside factors cause our teeth to look grubby.
The tooth enamel that protects our teeth is eventually worn down over the years. As this happens, the enamel becomes almost transparent and allows the yellow color of the tooth's inner material show.
Teeth whitening procedures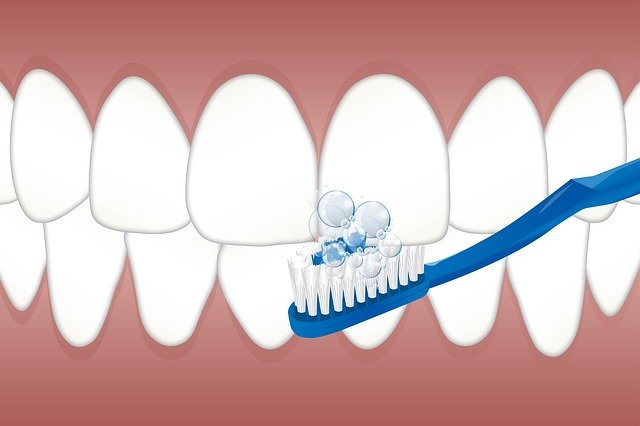 Someone wanting to have their teeth whitened can have it done at their dentist. The sessions usually only last around an hour and can be very expensive for smaller budgets.
A peroxide gel will be applied to the teeth. After this whitening gel has been on the teeth for around 15-20 minutes, it will be removed. Maintenance can be by home kits or other visits to the dentist.
There are also many home kits available that vary in effectiveness and price. There are also teeth whitening toothpaste available to buy. Most of these treatments will show results after a prolonged use.
Which whitening procedure you choose depends on your budget. Some of the home kits can be expensive, but the majority are cheaper than a visit to the dentist. 
The whitening toothpaste is relatively cheap compared the other options that are available.
If you're not in a rush to get white teeth, you can experiment with the tested methods like oil pulling every day for at least 2-3 months.
Speaking of which, oil pulling has many other health benefits that you'll also enjoy in the process.
Teeth Whitening Kits
In Office Teeth Whitening
This option is where you are going to most likely see the most dramatic types of teeth whitening results. 
The procedure, in general, is when you are sat down and a dentist or technician will apply a protective coating to your gums in order to protect them from the actual teeth whitening solution that is applied to your teeth.
Next, the actual teeth whitening solution will be applied to your teeth and it will remain on your teeth for about 20 minutes.
You may want to continue to have this procedure done for the next few weeks, or until your teeth have reached your desired whiteness.
Professional At-Home Kits
The next option is a professional teeth whitening kit that can be purchased from an actual dentists office. 
These take-home kits are professional strength and are great as a follow up to an actual in-office teeth whitening procedure.
These kits usually consist of a somewhat custom-molded mouth device that is similar to a sports mouth guard. 
The actual teeth whitening solution is applied to the custom molded device and is then placed onto your upper and lower teeth.
These type of kits usually require you to leave the device and solution on your teeth for anywhere from about one hour or sometimes even overnight.
Over The Counter Teeth Whitening Kits
With this option, you can purchase an over the counter teeth whitening kit from a local drug store or somewhere similar.
These types of teeth whitening kits are the lowest strength in all three options, and also the lowest costing option available to you.
This type of kit will usually consist of either a brush on type of whitening solution, stick on whitening strips, or a noncustom teeth tray similar to the one that comes in a professional kit, except this is a one size fits all.
The strength of these over the counter kits is dramatically less and so this means that the amount of time that the actual solution can stay on your teeth is extended.
You should always try to consult a dentist or professional in order to evaluate your options and to make the best decision for you and your teeth.
What kind of procedure did you choose to whiten your teeth?
Please share your experience in the comments below.