Ah, the salt water flush. When I tried my first salt water cleanse, I'll admit that I was quite skeptical. Drinking salt water seemed more like a disgusting accident that could happen at the beach, not like something I would actually want to do. Not only was the recipe appalling, but when I started reading reviews, I was completely turned off. Stomach cramping? Sudden and powerful diarrhea…all day?! Potential vomit? It didn't sound like anyone could possibly have a good time performing a salt water flush, yet all of the reviews that detailed this unpleasant side effects also claimed that the cleanse changed their life…in a good way. I was shocked. I just couldn't believe it! How could a process that seemed so uncomfortable make you feel so light and refreshed, which is what all the reviews claimed? It took quite some convincing for me to try a Himalayan salt water flush, but now I can confidently say that I'm on the salt water cleanse bandwagon.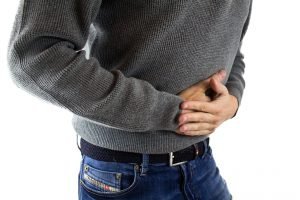 What is the salt water flush?
The salt water flush is a concept that has been around for a very long time. However, it gained popularity in Western cultures in the past few decades as an optional step of The Master Cleanse. The Master Cleanse is a juice fast designed by American Stanley Burroughs in the 1940's with the goal to help participants lose weight quickly and reset their digestive systems.[1]
The Master Cleanse requires participants to drink 6-12 glasses daily of a water, lemon juice, cayenne pepper and maple syrup concoction and nothing else. In the evening they're required to take a laxative, usually in the form of a detox tea.[2] In the morning they have the option of another laxative or performing a salt water flush. The reason that any form of laxatives are used in the routine is because the cleanse itself is all liquid and no fiber so pooping is unable to occur naturally. [3]
The salt water flush is one of the safest and most effective ways to trigger immediate bowel movement. Participants of the flush must drink a full liter of salt water in under ten minutes, which is unable to be absorbed by the body and instead acts as a laxative by shooting through the digestive system. [4]
The recipe for the salt water cleanse is fairly simple: you mix one litre of warm pure water and two teaspoons of natural salt. [5] It's extremely important to use pure water (without any vitamins or minerals) and unrefined, non-iodized sea or rock salt. Table salt is chemically processed and incredibly dangerous for your health. [6] Natural salts on the other hand, like sea and rock salts, are harvested and allowed to dry naturally rather that through chemical processing. They also contain minerals that our bodies need to function properly.
After drinking this salt water sole on an empty stomach in the morning, most people need to make a date with their bathroom within an hour or two at the most. Some people find it helpful to lie on their right side after drinking the solution, but others don't find it necessary. Regardless, it's important that you clear out your schedule for the day if you participate in this particular cleanse. In fact, you might want to clear out a few days if it's your first time doing a salt water cleanse so you can see how your body reacts. For most, they will poop a few times the first day and then be good to go, but sometimes side effects like nausea and weakness can continue for a few days, especially if you have a sensitive stomach.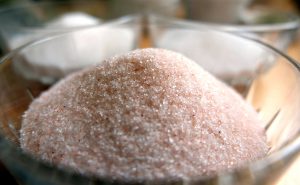 How the salt water flush works
If you've stuck with me this far, congratulations. By this point, I think we've successfully weaved out the ones who aren't serious enough about their health to get down and dirty. For the rest of us, let's talk more about this salt water flush. A simple internet search of the cleanse will bring up so endless reviews and variations of the recipe. This is helpful, of course, but finding information on what to expect during the salt water flush, as well as the side effects and potential salt water flush dangers is not as readily available.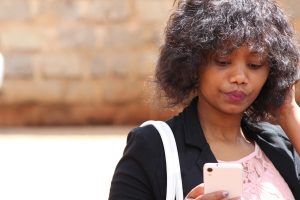 I always keep it real on my blog and this post will be no exception. The salt water flush has brought me tremendous results: a lightness to my body, increased energy, clearer skin, better digestion and much more. But how can drinking salt water do all of this? I asked myself the same question when I was reading all of the salt water flush reviews. A few hours of research later, I can tell you exactly why and how a salt water flush affects your body. The simple answer is: because it's a colon cleanse.
The purpose of the salt water flush is to cleanse and detoxify your body. The only way to do this thoroughly is by cleansing your colon, which is exactly what the salt water flush does. The practice of cleansing the colon has been used for several millennia in many different cultures, but has been popular in Western cultures for the past century or so. There are several ways to cleanse the colon including with an enema, colonic hydrotherapy and oral colon cleansing treatments. [7]
Here's how your colon and a colon cleanse works: food travels from your mouth through your esophagus into the stomach. Once in the stomach, the food mixes with digestive liquids and is transferred to the small intestine, which digests the food's nutrients and sends the waste to the large intestine. The large intestine, also known as the colon, absorbs water and adds it to the waste, which allows it to be excreted. [8]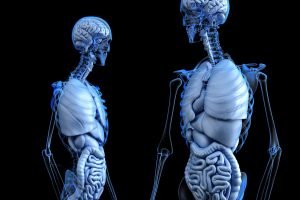 The small intestine is effective, but sometimes there are trace amounts of waste that get stuck rather than sent to the large intestine. This can cause a toxic build-up of waste in both the small intestine and the large intestine, which can lead to severe constipation and other health issues like sluggishness, acne, and water retention. When this happens, our colon needs a large and powerful burst of liquid to flush out all of the toxins. A salt water flush is an ideal way to cleanse the colon because the water can clean out the waste, but the unrefined salt used in the procedure can help absorb the food and scrape out the toxins.
Understandably, when your colon has been cleansed from all of the gunk it's held in for so long, there are several astounding benefits. The release of toxins from your digestive tract can result in everything from decreased migraines, easier digestion and clearer skin. I'll do an entire blog post on the most amazing benefits of a salt water flush soon so you can truly understand how a salt water cleanse can change your life.
Salt water flush dangers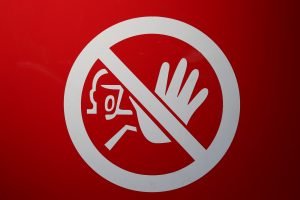 While the salt water cleanse benefits are amazing, this salt water cleanse guide would be incomplete without discussing some of the icky side effects and potential salt water flush dangers. It's important to note that the salt water flush is one of the safest ways to cleanse your colon; however, that doesn't mean that it's for everyone. If you have any of these conditions, you should avoid the salt water cleanse unless you speak with your physician first [9]:
Diabetes
Weak kidneys
Inflammatory bowel disease
Crohn's disease
Hypertension
Gastroesophageal Reflux Disease (GERD)
Pregnant women
Salt water flush dangers exist because our bodies were not designed to process salt water. If it were, our water would naturally be salty, but it isn't. However, that's part of why the salt water cleanse is so effective.[10] Because the body can't process salt water, it rejects it completely and pushes it out of our system; on the way out, it takes with it all of the toxins left over in our small intestine and colon. However, people with the above conditions have much weaker digestive and immune systems than most. The intensity of the salt water flush could be too much for their organs to handle and they could shut down.
Due to the power of the salt water cleanse, there are some other, albeit minor, side effects that can be experienced by anyone. These include: stomach cramps, diarrhea, weakness and vomit. [11] While these may not be the most pleasant of side effects, they don't last very long. Many salt water cleanse advocates would happily take on the side effects because of the results they'll see afterwards.
Tips for a successful salt water flush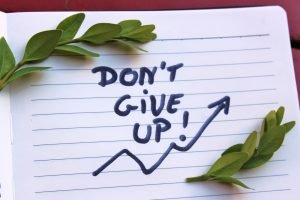 There is a large salt water flush community that is extremely passionate about the cleanse. I myself am one of these salt water cleanse advocates. However, I've still heard stories of people who didn't have the uncomfortable, wonderful eye-opening experience that I did. Why was that? Again, I consulted the internet and was rewarded with a very straightforward answer: they performed the cleanse wrong.
The anatomy of our digestive system and the science behind colon cleanses guarantees that the salt water cleanse will do its job. If the salt water cleanse recipe and method is followed perfectly, there is absolutely no way that someone won't see the results (i.e. that they won't need an immediate appointment with their toilet). Here are a few tips to make sure that you have a successful salt water flush [12]:
Get your ratios right: The salt water flush recipe is very specific. It calls for one liter of pure water and two teaspoons of natural salt. Unfortunately, many people get the recipe wrong, which is why they don't see the results. It's very easy to misread "two teaspoons" and "two tablespoons," but that mistake could cost you; if you use two tablespoons of salt, 1.You won't see results and 2.The water will be so unbelievably salty that you will probably vomit before you're even halfway through.
Chug: I won't lie to you- the salt water sole is not tasty. If you want to make it more bearable to drink, you can add a couple tablespoons of lemon juice, but it still won't taste like lemonade. The best way to do the salt water flush is to just chug as fast as you can. In order for the cleanse to work properly, you should drink the salt water sole in 30 minutes or less (aim for 10 minutes!) but you also need to drink all of it. Some people stop halfway through and wonder why they don't see results.
Make sure your stomach is empty: There's a reason why they tell you to do the salt water flush on an empty stomach. If your stomach is full, the salt water sole will be absorbed by the contents of your stomach and will be unable to flush out your digestive tract.
A salt water flush is the perfect way to rid your body of toxins and act as a doorway into the wonderful world of cleanses and detoxes. The salt water cleanse is by no means the only way to cleanse your colon and detoxify your body. However, the ingredients are natural and easily accessible for everyone, which is why it's the safest cleanse option and one that is only growing in popularity. The salt water flush may have become popularized as a supplement to The Master Cleanse, but it is an effective and powerful detox on its own that has been used by millions of people all around the world.
If you're experiencing any symptoms of a toxin-filled colon such as acne, lethargy, inflammation or constipation, why not give a salt water cleanse a try? It's easy to do and the results will exceed your expectations. I guarantee it!
Please check out these articles related to salt water flush:
Salt Water Flush: Recipe and Method for a Perfect Colon Cleanse
Salt Water Flush: The Master Cleanse Method
Salt Water Flush: Benefits of Colon Cleanse
Super Easy + Effective Himalayan Salt Water Flush for Your Colon!