Em (<that's her name) was first diagnosed with Scalp Psoriasis when she was 14. She found her "natural cure" at the age of 19.
After being free from Scalp Psoriasis for 3+ years, she's now sharing her golden wisdom with others who're suffering from it.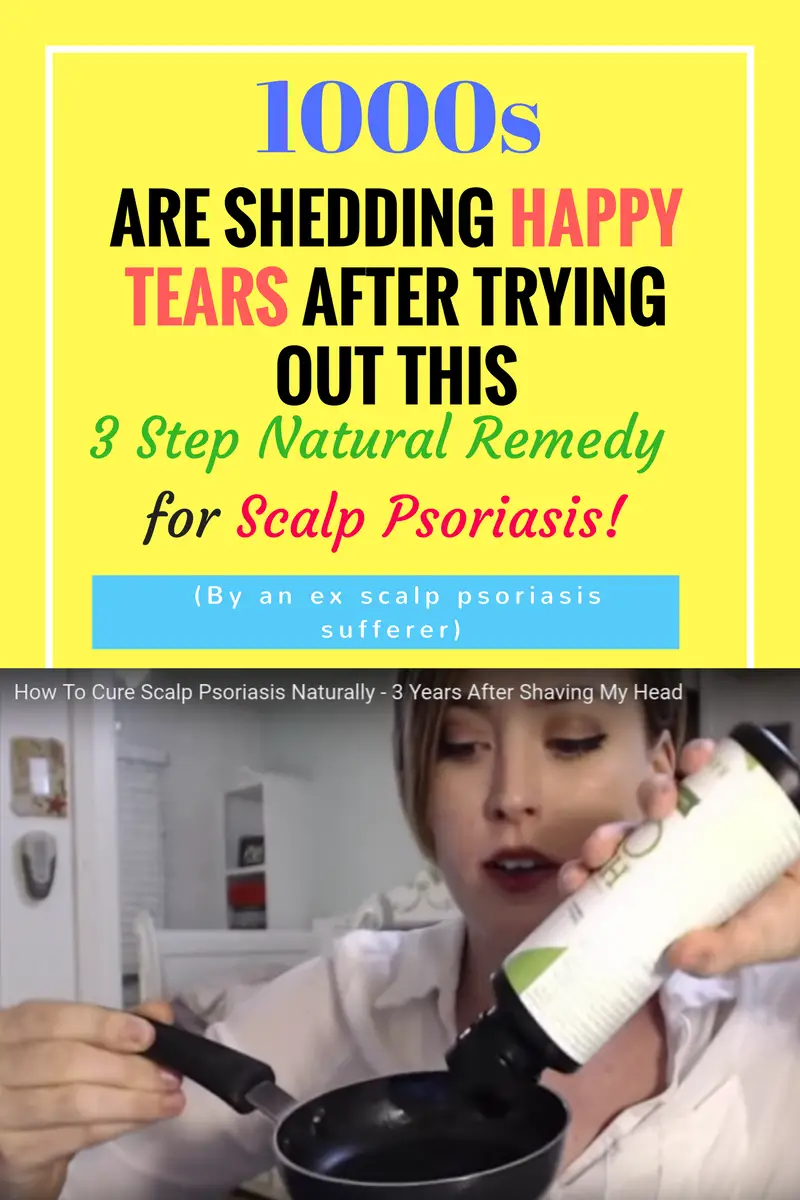 "I shaved my head at age 19 because I was so frustrated I couldn't get a clear scalp"– Says Em, in her video.
Her 22 minutes video with her full story is on the bottom of this post. At 2.11, she starts explaining exactly how she did the oil treatment. At 11.31, she explains how often and the aftercare.
Have a look at the kind of comments that are flooding on Em's Scalp Psoriasis remedy video:

These are the 3 step golden remedies that helped Em to treat her Scalp Psoriasis naturally:
STEP 1: Raw Organic Cold Pressed Hemp Seed Oil
Discovering the benefits of raw cold pressed Hemp seed oil has been the game changer for Em (Emfromyoutube1).
It makes sense because Organic hemp oil is loaded with Omega 6, which plays a crucial part in treating Psoriasis. This is the exact Cold pressed hemp oil Em used, and still uses "every 6 months" or so.
How to use Hemp seed oil to treat Scalp Psoriasis naturally: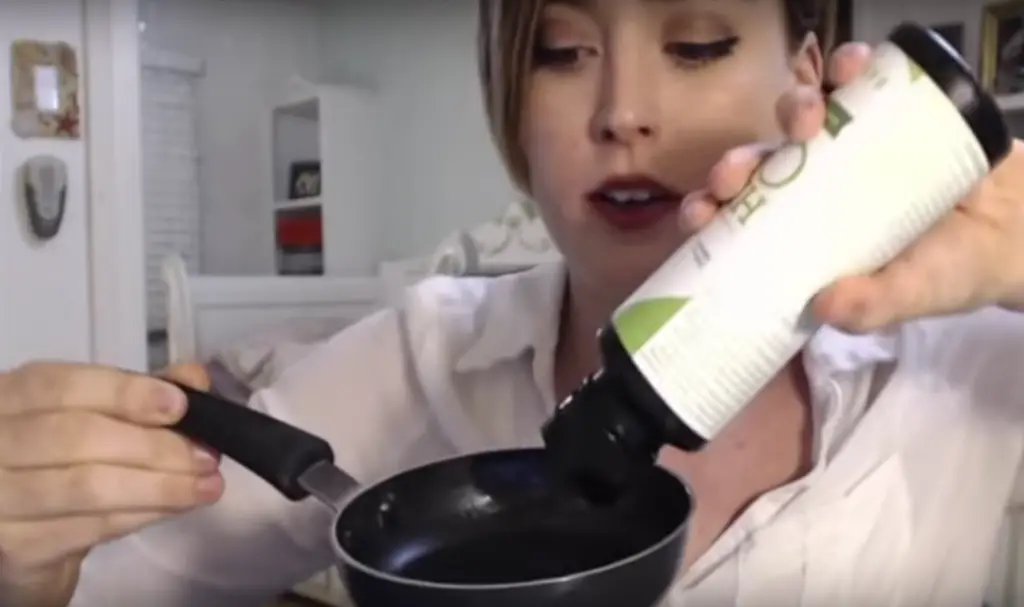 Warm up (not boil) enough cold pressed hemp seed oil to cover your scalp. Apply it on damp/wet scalp.
Do it in the night or day, but according to Em, you must leave it on for at least 6 hours for best results. She did 8.
If you're doing it in the night, put a towel over your pillow so any oil leaking won't damage your pillow cover.
Massage the warm cold pressed hemp seed oil onto your scalp and put on a shower cap. Leave the oil mixture to penetrate your scalp for 6-8 hours.
Em says that this method can be beneficial for body psoriasis too. Instead of a shower cap, you will use saran wrap to wrap your skin.
STEP 2 of the Natural treatment for Psoriasis of the scalp:
In the morning, Em washed her hair with Dr. Bronner's organic Castile liquid soap. She found this to be the only thing that does not irritate her psoriasis prone scalp.
NOTE: Em says it several times throughout her video (link at the bottom), it will be difficult to get rid of the oil on your hair completely, so you might have to wash several times (At least 4) before you know it's completely done.
She recommends washing it in parts also.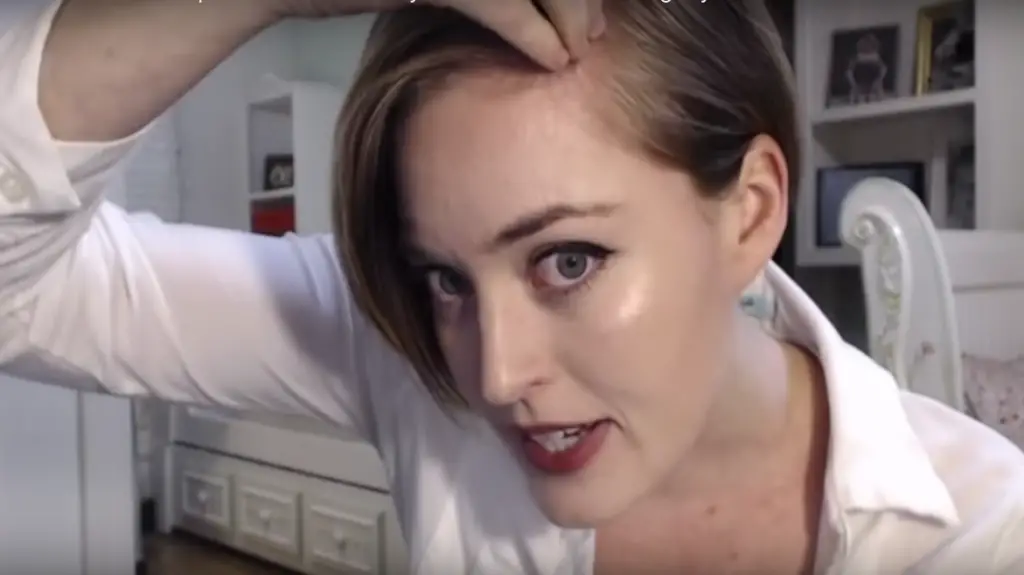 She says that the dr.gronner shampoo is not a cure, but helps keep the scalp in good condition while your oil treatment starts working.
Tip: washing your hair upside down helps speed up the process, especially if you have long hair.
Step 3: Apple cider vinegar (with the mother):
The last step Em used to treat her scalp psoriasis, is to wash her scalp/hair with organic Apple Cider Vinegar that has "the mother" in it. This is the exact ACV she used.
Apply and leave the Apple cider vinegar on scalp for about 2 mins and wash it out.
She says it works great as a conditioner and detangler.
How often to do this natural treatment for scalp psoriasis?
Em says that you should start off with every other night for the first week or two. And then once every 2 days. And then once a week.
And then you might eventually get to the point when you feel like only need to do it once every 2 weeks.
You will know when to do more/less depending on the scalp itching improvements.
Now she only does it once every 6 months. How cool right?
How long before you see results from this natural home remedy for Scalp Psoriasis?
Most people have reported seeing huge improvements after 3-4 oil treatments. Some, right from the first time.
How to maintain the results of the Natural Scalp Psoriasis treatment?
According to Em, once you get to the point where your itchy/flaky scalp is almost nonexistent, you can maintain the results with step 2 (Dr.Bronner's shampoo) and step 3 (Organic APC with the mother).
And top it up with the oil treatment once every few months, or when you feel like you need one.
Other very important points from Em for treating Scalp Psoriasis naturally:
-Use wide tooth combs to prevent scalp irritations.
-Scratching to get rid of the flakes will irritate the scalp, and layers upon layers of flakes will immediately build up as a result.
-The flakes will fall out on their own after about 3-4 weeks. So she advises to ignore them.
Watch the Video of how she treated her Scalp Psoriasis Naturally:
Have you tried out this 3 step home remedy for the psoriasis of the scalp? Do you have any tips you could share with us?