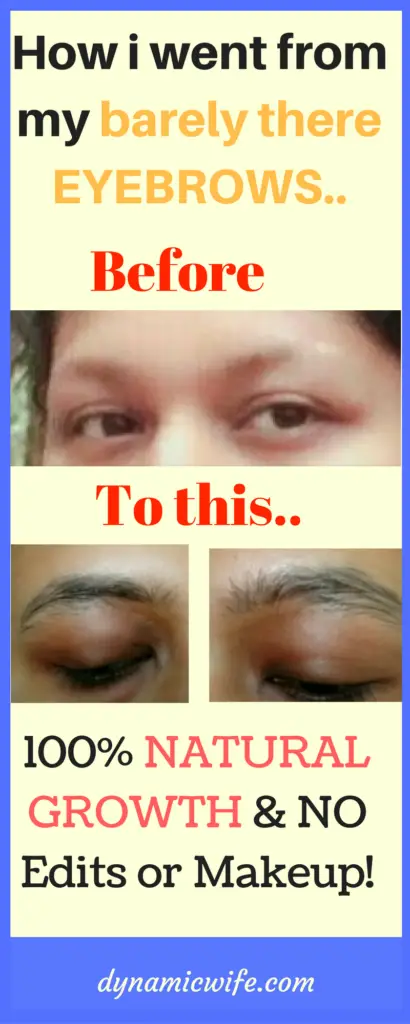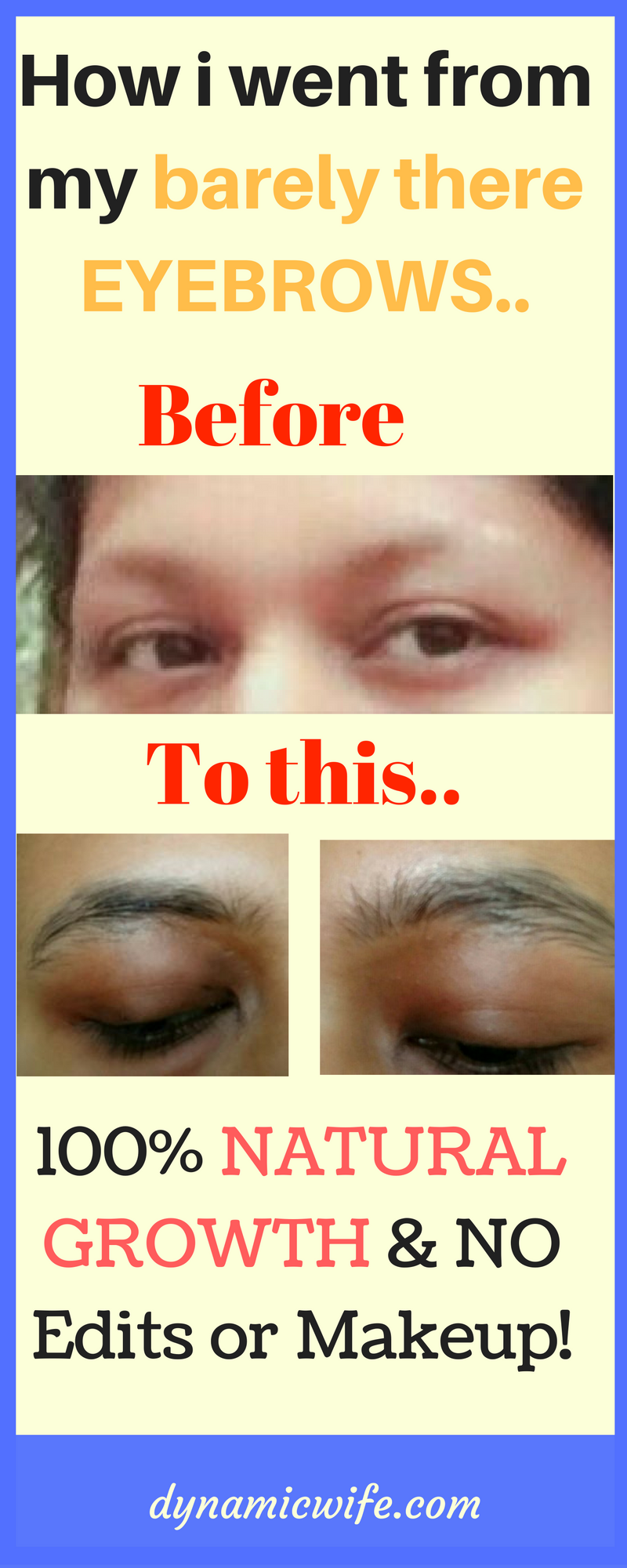 05/07/2017 Update: Guys, I don't think this before photo above does any justice, to compare with the results I've got now. I'm going to try and find a better before photo of my Casper brows and update here asap.
I've grown up with barely there Casper's eyebrows for the most part of my life, from childhood to my teenage years.
It was just barely there and was so embarrassing. You what's more annoying?
The teasing comments and tips I used to get from the beauty salon ladies who used to do my eyebrows. It was always a surprise to me when one of them don't fail to point out how thin my eyebrows are and what products might help.
Like hello? Are you for real? I'm coming to you to get my eyebrows shaped at the age of 16-19, wouldn't I be aware of my invisible eyebrows by now?
See how I'm getting a little ehem just thinking about those days.
So yeah… I used to have what you'd call hardly there invisible eyebrows. I used to get teased and it used to make me feel sad, especially because of my big forehead.
I believe it's a genetic thing because most of my mom's side have the same barely-there eyebrows.
I'm now 25, and my eyebrows as you can see from the after pictures below, are much thicker, darker and visible than they've ever been.
I kind of started doing something about it since the age of 20 or so, but it was an on and off thing until last year 2015.
My eyebrows now: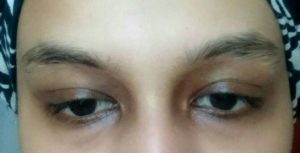 I have literally destroyed every barely there eyebrow photo I had on my phone and some from the family albums too.
The one on the image above was cropped from one of our family group photos so that's why the quality is not good. I will try to find a better picture later on if I could.
So anyway, here's what I have/have not done since 2015 to grow my eyebrows thicker and darker!
NO 1: I have stopped doing (threading) my eyebrows since early 2015.
And…don't plan to pluck them ever again!
I can hear your mind voice saying "I'm not surprised", after looking at my after photos right? Lol seriously.
I have stopped threading my eyebrows for good. At first, it was because the beauty salon lady pissed me off when she overplucked my eyebrows and made them look like a —- drawn with a pencil.
Few weeks went by, I kept saying I need to do my eyebrows and kept being busy with other things like work and so on. Or you could also say, I just couldn't be asked.
About 3 weeks later, I saw that my eyebrow hair, although hardly visible, has grown out a bit without me even doing anything.
The only thing I did do was, that, I didn't pluck my eyebrows for weeks (if that makes any sense).
And.. I've learned from health & beauty experts that threading/waxing/tweezing your eyebrows can cause serious damage to your hair follicles in the long run.
That's one of the reasons why they become harder and harder to grow back as you get older.
In the process of trying to make up my mind on whether or not to pluck them, I started enjoying the thick look they had every time I'd shade them lightly with an eyebrow pencil before going out.
I also learned from various health and beauty sources, that not plucking your eyebrows has many benefits such as:
You don't ever have to worry about over plucking your eyebrows.
Thick and bushy eyebrows tend to make people look a lot younger! (check out the latest models/actresses/famous celebrities)
Temporary fixes like using a brow pencil is safer in the long run.
No need to worry about the risk of contamination/infections from beauty salons.
You can start focusing on growing your eyebrows naturally.
Let's not get into any debates about doing or not doing eyebrows.
I'm just letting you all know that I have stopped doing them since 2015, and believe that it has played a huge role in growing them thicker and darker.
NO 2: Jamaican Black Castor Oil. FULL STOP.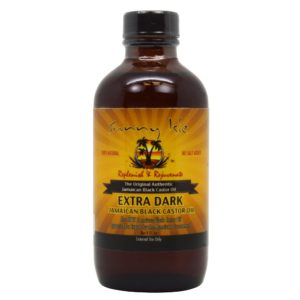 THIS thing has been the real game changer for me when it comes to eyebrow growth and hair growth (I will talk about this later in another post).
What the heck do you do when you have invisible eyebrows?
Well, the first thing anyone would do in this century is to Google it until Google runs out of ideas to offer.
That's what I did.
I researched and read thousands of forum posts, reviews, evaluated tons of before and after photos like mine and then bumped into this beauty.
The 3 things that made me want to get my hands on it right away:
First of all, the price. For just under $13, I really had nothing much to lose. Plus if this thing was gonna cure my YEARS of invisible eyebrow sadness, I'm getting it. That was literally my thoughts when I decided to purchase this Extra dark Jamaican black castor oil by Sunny Isle from Amazon.
Hundreds of positive reviews with over 4-5* ratings from verified customers.
Man, just have a look at the before/after photos on Amazon for this JBCO. And then try if you can resist yourself from grabbing one.
Those reasons are what initially lead me to buy the extra dark Jamaican black castor oil (JBCO).
How I applied the JBCO for my eyebrows:
After washing my face before bed, I'd take a cotton bud and dip it in the Jamaican Black Castor Oil and paint on my barely-there eyebrows.
I'd do this at least 1 hour before bed, that way it gets a little time to fully settle in my eyebrows before I get into the bed.
This lovely lady does a pretty good job explaining how to use JBCO for your eyebrows and hair.
I did this every day when I was in the mood. Only a few times a week or month, when life and its surprises got in the way.
But I made sure to apply it at least a few times every month, and I'm now trying to do it every day without fail. I want to see if I can do it every single day for at least 3-4 months.
When I'm super bothered, I'd warm up the extra dark JBCO for few seconds before massaging it on my eyebrows.
Without a single doubt, if you can keep up with applying JBCO on your eyebrows (lashes also if you want) for at least a month, you will want to share your before/after photos here or on Amazon. I swear!
I will be sure to add more photo updates.
Here's my eyebrow with the JBCO on: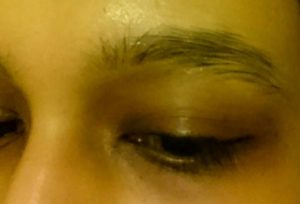 NO 3: Salt & Olive oil exfoliation.
I'm sure any other oil like coconut oil would work fine too. But, at least 2 times a week, I made sure to gently exfoliate my eyebrows with a little bit of salt mixed with some extra virgin olive oil.
The hair follicles in your eyebrows also need exfoliation once in awhile, to clear up all the dirt/dust/makeup.
Doing this helped my Jamaican black castor oil to penetrate better into the eyebrow hair follicles, and work faster.
That's basically it. 90% of the credit goes to Jamaican black castor oil, combined with not plucking them and gentle exfoliation every week did the trick!
Nothing too fancy here, just 3 simple things.
SEE ALSO: My new post on how to use Jamaican black castor oil to grow your hair longer/thicker. 
Have you ever tried JBCO for eyebrow or hair growth? Feel free to share your thoughts and experience with our readers.