A lot of people are shy by nature, making it harder to tell when someone has a crush on you, or they're just being polite. This article will help you look for signs and discover techniques to better tell if a girl, in fact, has a crush on you.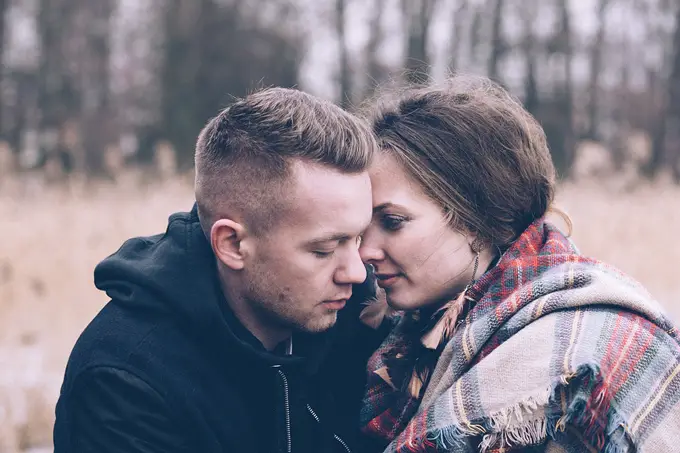 Much of our communication is nonverbal, such as looks, gestures and body language. While it is possible to decode verbal communication, it is thought to be less conscious and more ambiguous than verbal communication. This makes reading flirtatious signals more difficult.
There are, however, many signs that you can look for to confirm that she is crushing on you.
She's Laughing More at Your Jokes than Other's
Lots of women will tell you that they are attracted to a guy with a sense of humor, and if you can truly make her laugh, you are probably already ahead of quite a few potential suitors. If she is attracted to you, she is likely to try harder to understand your sense of humor, and therefore, might laugh harder at your jokes than the jokes of other's.
Not only that, but if she is laughing at your jokes, she is paying more attention to you than other people in the room. If this is the case, she might have a thing for you.
A positive response to your sense of humor is always a good sign.
Physical Attention
A woman might subconsciously touch you now and then, either a soft pat on the shoulder or a stroke on the arm. It may or may not be unintentional, but if you find that there exists quite a bit of physical contact between you two, she might be into you.
While close, personal friends might share physical exchanges that aren't flirtatious, this is a chance to use the signs, as well as your gut, to determine whether or not she likes you before making a move.
Another indication is her physical presence around you. If you find that you two keep "accidentally" meeting at social events and gatherings, she might be trying to run into you to be able to interact with you.
People tend to try to be near to those that they are attracted to. If you two keep bumping into each other unexpectedly, it's likely a sign that she wants to spend more time with you.
Eye Contact
Flirtatious glances are one of the surest signs that a girl likes you. Your eyes are naturally drawn to the things that interest you; therefore, if you notice that she often looks your way, she is likely looking at something she likes, particularly if she looks into your eyes for more than 3 seconds at a time.
Try not to be obvious about catching her in the act, you might make her feel nervous or shy. If you catch her gaze, smile and flirt back, letting her know that you return her interest.
Nervous Behavior
Fidgeting or fiddling with things like her hair or a drinking straw, or other nervous behavior, could also be a sign that she likes you. Lip nibbling and nervous laughter are other behaviors to look out for.
Think about it, crushes typically make us feel nervous or excitable. If she appears to be slightly anxious around you, it could mean that she likes you, but is too shy to let you know outright.
This is another instance where body language can be more telling than verbal communication.
Conversational Practices
If she asks you a lot of questions about yourself, or tries to keep the conversation flowing in general, it's clear that she's somewhat interested. Most people don't pick the brains of those that they find uninteresting or boring.
Remembering small details about your conversation indicates a level of compassion and caring that points toward a crush.
A shift in her demeanor when you appear or approach her is something else to look out for. If she's loudly laughing and kicking back with her friends, and then seems to become timid or shy when you arrive, this is a sign of the previously mentioned crush-induced nervousness.
Decoding More Body Language
Dilated pupils are an indication of attraction. In addition, a woman speaking to a man she is interested in is likely to blink faster than usual.
Turning her body towards yours during conversations shows physical comfort and attraction, as well as prolonged eye contact.
Trying to get in closer proximity to your body, playful teasing, and mirroring your movements and body gestures are all signs that she might be into you.
Be Bold
Of course, the easiest way to tell if a girl likes you is to ask her out. So if you have a hunch, and you like her to, be bold and go for it. You never know what could happen until you make a move.
Click Here: Advanced Attraction and Dating Guide