Garcinia Cambogia and Apple Cider Vinegar: A revolutionary diet or a dangerous hype?
Garcinia cambogia became famous after Dr.Oz called it the "holy grail of fat loss" on his popular talk show.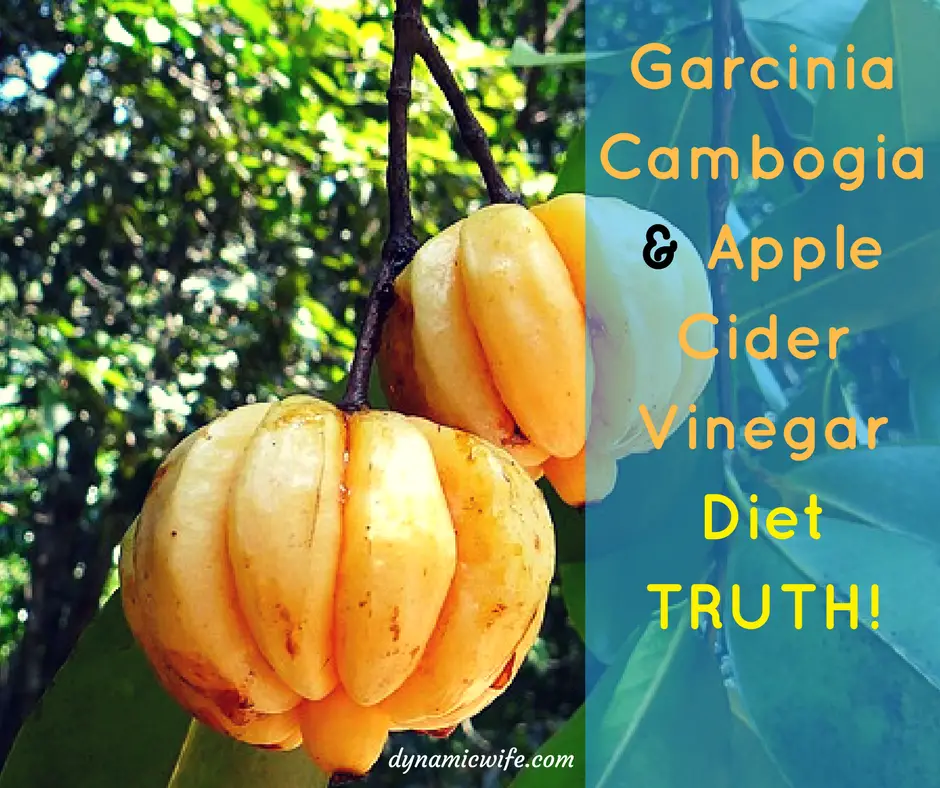 Here's what you can expect from this article:
Quick facts about Garcinia.
An in-depth overview of everything Dr.Oz said about Garcinia Cambogia.
A quick check on if/how many of those claims are true.
How Apple Cider Vinegar works for weight loss.
Garcinia Cambogia and Apple Cider Vinegar diet recipe
Frequently Asked Questions (FAQ)
Spoiler Alert: Garcinia doesn't work. It doesn't have human trial studies to back up its weight loss claims. Keep reading and you'll understand it for yourselves. And that Anna Haughman CNN story is a hoax!
Read Also: Garcinia Cambogia Side Effects Liver Damage
But before that, I really have to share this with you.
Somewhere during my research process on Garcinia, I found out that it has been used as a flavoring agent for fish curries.
Wait a second…fish curries?
I had my aha moment and decided to Google the Tamil/Sinhala name of Garcinia.
And to my surprise, it turns out this sweetypie is what we (Srilankans) call Goroka.
For those interested, Garcinia is called Kudampuli (Pot Tamarind) in Tamil.
And we are those people who traditionally use Garcinia Cambogia to flavor our fish curries.
It's a staple in every Srilankan kitchen.
Let me tell you this, Garcinia (Goroka) flavored fish curry, also known as Ambul Thiyal is one of the best things Srilankans have discovered.
A picture of Garcinia Cambogia I took from our kitchen cupboard: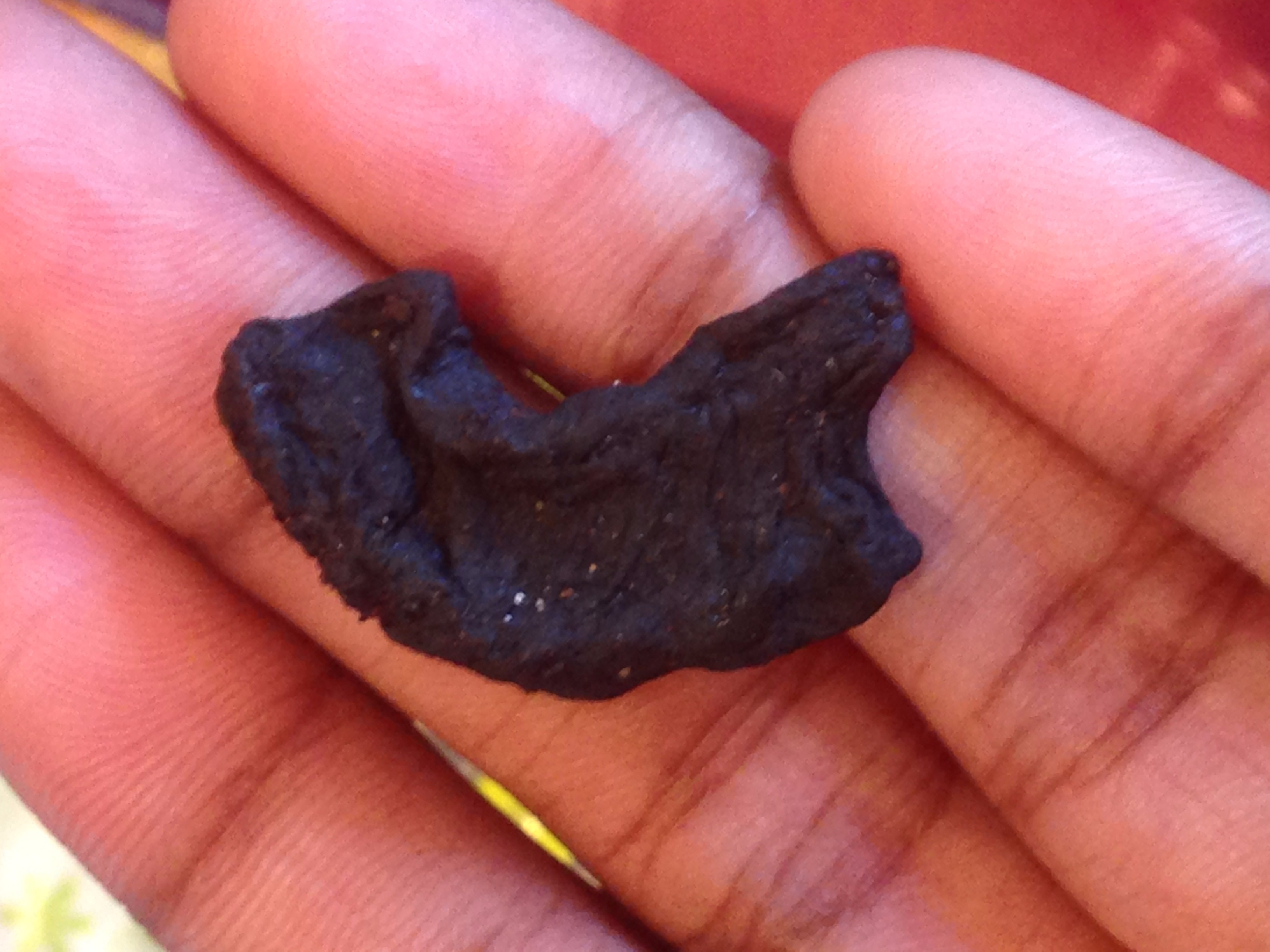 What is Garcinia Cambogia and where is it from?
Garcinia Cambogia, also known as Malabar Tamarind, is a pumpkin shaped fruit that originates from south-east Asia and India.
The rind of this sour fruit is used as a traditional flavoring agent for fish curries.
It's a staple in every Srilankan kitchen cupboard and that's coming from a Srilankan (Me).
There are claims that Garcinia has been used as a home remedy for bowel problems, intestinal parasites and rheumatism [1].
As mentioned earlier, Garcinia Cambogia became super famous after Dr. Oz labeled it as the "revolutionary fat buster" in his show.
An Overview of Everything Dr. Oz said about Garcinia Cambogia
He's the name behind the success of this viral weight loss supplement, so it only makes sense to start off with his claims right?
According to Dr.Oz, Garcinia Cambogia is the:
"Holy grail" of weight loss.

"Newest, fastest and least expensive fat buster".

"Revolutionary fat buster you've been waiting for."
Let's go through each claim about Garcinia from Dr.Oz show.
What does Garcinia Cambogia do for you?
These are the exact words of Doctor Julie Chen from Dr.Oz show:
It's actually been seen in studies to help increase weight loss by 2-3 times, what people would naturally lose with just diet and exercise alone.
See the bolded words above?
Those words are what pretty much sold Garcinia Cambogia on the show.
I mean who wouldn't like the idea of munching on KFC, sitting on the sofa all day and still lose that stubborn belly fat?
How does Garcinia Cambogia work for weight loss?
According to Dr.Oz, Garcinia cambogia works for weight loss in 2 ways:
By blocking fat production and converting excess sugar into energy.

By dealing with emotional eating. This works as an appetite suppressant.
What they repeatedly claimed is that Garcinia inhibits the production of fat in the body.
So if the body is not making fat, it will burn the fat it already has.
They also said that Garcinia Cambogia increases the production of serotonin in your brain.
Serotonin is a compound that helps avoid excess eating by making you feel fuller longer.
How is Garcinia different from all the other weight loss supplements out there?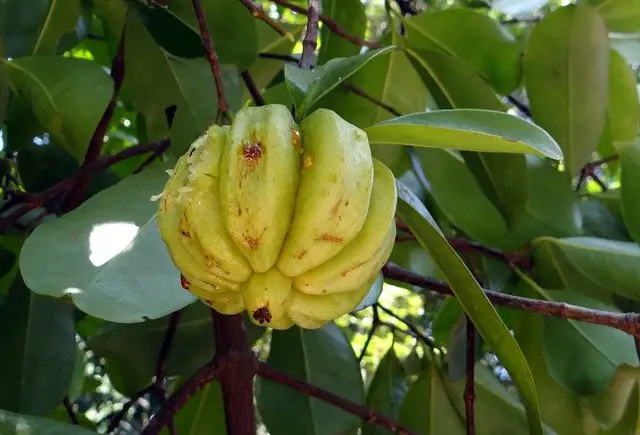 Were you wondering about that?
Dr.Oz can read your mind because he asked that question to Julie Chen and she said:
Because it suppresses appetite and it helps to prevent fat from being made in the body. It moves it towards glycogen which is actually an energy source for the muscles to burn when you exercise.
Dr. Oz did a demonstration in which he explains how the liver turns excess sugar into fats.
He showed how Garcinia Cambogia will block the enzyme that turns the sugar into fats.
He explained that Garcinia uncorks the pathway that allows sugar to be converted into energy.
Here is another EPIC comment by Dr.Oz regarding Garcinia:
Your fat cells can begin to shrink out and convert into energy. Now even if you eat sugar, you're unable because of Garcinia to make more of that fat cell.
See that?
That means you can eat your Ice cream, Pizza with double cheese and still get ready to brace the bikini season!
Sarcasm. Yes.
The whole focal point of their discussion is that Garcinia helps burn fat and not the muscle because it converts into energy that helps build muscle.
Other claims made on the Dr.Oz show:
It doesn't just help with weight loss, Garcinia also helps with overall body health.

They saw in studies that patients had a decrease in total cholesterol, triglycerides, LDL.

Improvement in HDL which is a good cholesterol.

Those studies saw improvements in patients with obesity.
Watch Dr.Episode about Garcinia Cambogia:
---
Where is the REAL Evidence to prove these Weight loss claims about Garcinia Cambogia?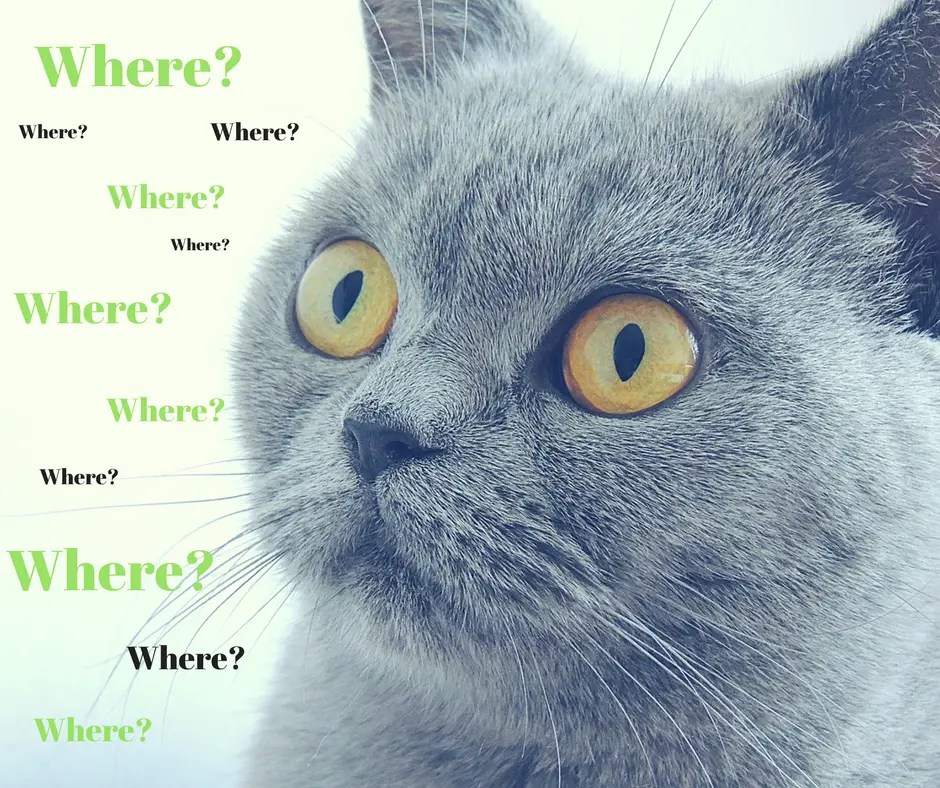 I'm yet to find those "studies" talked about in Dr.Oz show.
If anyone gets hold of accurate studies supporting the above claim about Garcinia, please feel free to send me the link.
However, I've found a research paper that concludes Garcinia Cambogia works for weight loss in the short term.
It says that the magnitude of the weight loss is so small that it requires more rigorous future trials to draw any serious conclusions [2, 3].
Another research paper has also concluded about the lack of human trial evidence to support the claim about Garcinia Cambogia for weight loss [4, 6].
It points out that most studies in humans have been conducted on small samples.
All of those studies have failed to show the long-term effect of Garcinia for weight loss.
Does Garcinia Target Belly Fat?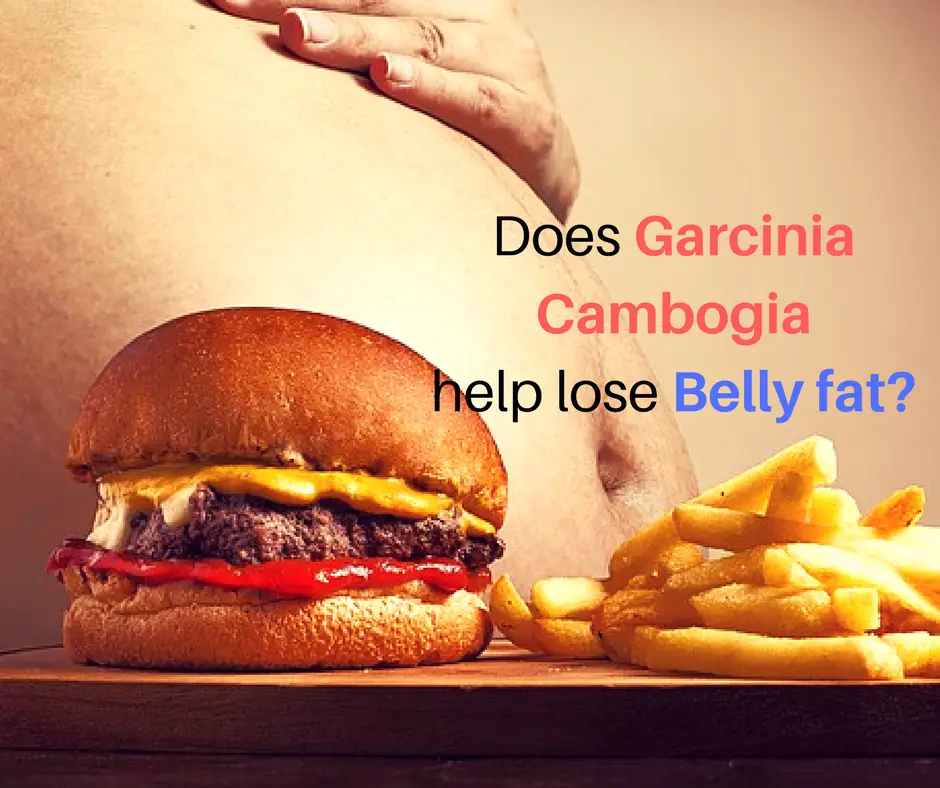 Now here is an interesting finding.
Earlier we read that there isn't much evidence to support the claims of weight loss caused by Garcinia Cambogia.
Here are 2 studies stating that Garcinia can help lose visceral fat (belly fat).
The first study was carried out on mice and the second was on humans.
Study 1: This study was carried out on obesity-prone mice.
They were fed with high-fat diet for 16 weeks.
One group was given Garcinia Cambogia every day and another group was a control.
Results: No significant changes in body weight and food intake between both groups of mice.
However, they found out that the group of mice that had Garcinia had a significant reduction in their visceral fat (belly fat) [5].
Study 2: Double-blind, randomized and placebo-controlled.
This study was carried out on a group of men/women aged 20-65 years.
They all had a visceral (belly) fat area of 90cm or more [9].
What they did:
One group received 1000 mg HCA (Garcinia Cambogia) per day.

The other group received placebo.

The treatment was given for 12 weeks.

After 12 weeks, both groups were given placebo for 4 weeks to assess any rebound effect.
Findings: After 16 weeks, the group that received Garcinia Cambogia had a significant reduction in visceral fat compared to the control group.
They also didn't see any rebound effect from week 12 to 16 without Garcinia.
Regardless of their gender, both groups that received Garcinia showed belly fat reduction.
Bottom line: The belly fat loss from Garcinia was mentioned in Dr.Oz show and this is probably one of the rare studies out there to support that claim.
There still needs to be more human trial research to draw any serious conclusions.
This is primarily because of some of the rumored side effects of Garcinia.
---
Let's Talk About Apple Cider Vinegar for Weightloss!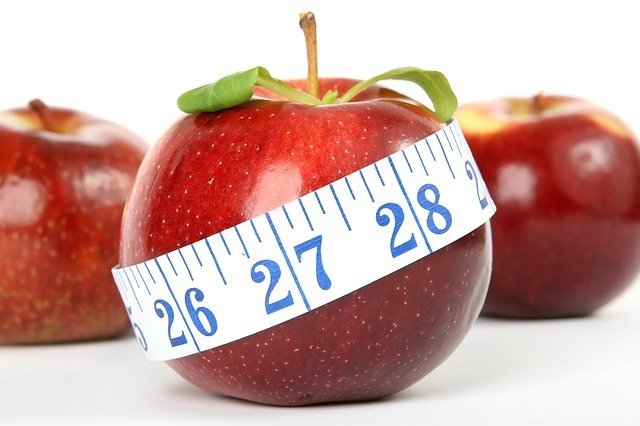 Apple Cider Vinegar is widely popular for its antifungal, antibacterial, antidiabetic and antioxidant properties [7].
As for its weight loss properties, here's what a double-blind trial study found:
Participants: Japanese obese individuals with the same body weight, BMI and waist circumference [8].
What happened:
All participants were divided into 3 groups.

Each group was given 500 ml of a beverage containing either 15 ml vinegar, 30 ml vinegar or 0 ml vinegar.

They were given this treatment every single day for 12 weeks.
Results: The study found out that both groups that took the Vinegar beverage had significant weight reduction than the placebo group.
They also noticed more reduction in belly fat.
Bottom line: Apple Cider Vinegar actually has more reliable evidence for weight loss than Garcinia in human trial studies.
Garcinia Cambogia and Apple Cider Vinegar Diet Recipe
This is the method used and recommended by everybody to lose weight with the Garcinia Cambogia and ACV diet.
What you will need:
Pure Garcinia Cambogia Capsules: Buy a brand that's FDA approved and has 60% HCA with no fillers etc.
Apple Cider Vinegar with the mother (Bragg's is an excellent choice)
8 ounces of warm water in a glass.
A straw: To protect your teeth/enamel from any damage by the ACV.
How to do it:
Mix 2 teaspoons of Apple Cider Vinegar into a glass of 8 ounces of warm water.

Swallow the Garcinia Cambogia and drink the ACV water.
When to do it: Once in the morning, 30 minutes before breakfast and once in the afternoon, 30 minutes before lunch.
Frequently Asked Questions (FAQ)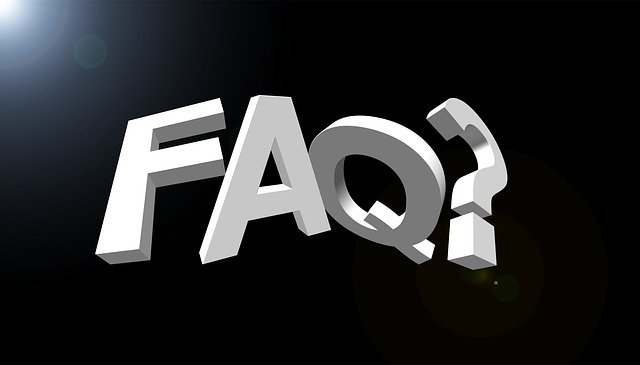 1 . Which brand of Garcinia Cambogia did Dr.Oz recommend?
Dr. Oz did not recommend any brands and he clearly mentioned that on his show.
2 . Which brand of Garcinia Cambogia is the best?
Although we traditionally use it in our fish curries, Garcinia Cambogia is not something I will be using for weight loss purposes anytime soon.
I've done my part to educate you guys about this product for weight loss but I don't trust it, yet.
My opinions might change in the future if/when there are enough studies to support the claims on humans.
I'm not very satisfied with the before/after pictures and videos I've seen so far either.
Therefore I refuse to mention or link out to any Garcinia brands.
3. What should you look out for when buying Garcinia Cambogia?
Strictly watch out for online scams. Don't bother with the free trials from random websites and Facebook pages.

Look for an FDA approved brand.

Make sure it has at least 60% Hydroxycitric Acid (HCA) which is the active ingredient.

And make sure it doesn't have any fillers.
4 . Is Garcinia Cambogia safe for diabetics and pregnant women?
If you're diabetic, pregnant or under any serious medications, please consult with your doctor before taking any weight loss supplements.
5 . What are the side effects of taking Garcinia Cambogia?
There's been a lot of talks on this lately.
There have many claims of Garcinia causing Diarrhea, constipation, and insomnia.
Those, we can deal with.
However, there are also accusations of Garcinia causing liver damage, kidney and heart problems.
Now that's something I wouldn't want to risk myself with, which is another main reason why I'm not recommending any brands on here.
I'm still doing some research on the side effects of Garcinia Cambogia.
I'll link my new post here when I'm done.
6 . Do you have any reliable before/after photos of Garcinia Cambogia and Apple Cider Vinegar diet results?
I have searched all over the internet and still haven't come across any reliable before/after photos yet.
Some of these YouTube videos I saw on Garcinia reviews is just plain promotional ones.
Some have created a YouTube channel to post 1 video review of Garcinia Cambogia and that's it.
No further updates or reliable photos whatsoever.
Even many of the comments left on these videos sound so fishy.
Request for you: If you have seen any reliable before/after photo results of Garcinia and Apple Cider vinegar diet anywhere, please send me the link so I can add it on here.
Photo credit will be given of course but I just can't seem to find any that seem convincing.
7 . What about Apple Cider Vinegar for weight loss. Does it work for real?
As mentioned earlier, Apple Cider Vinegar also lacks much evidence from human trial studies.
However, I've definitely seen convincing before/after photos and videos of ACV diet.
I myself have a bottle of Braggs ACV and drink it whenever I'm bothered.
Another plus is that Apple Cider Vinegar side effects are definitely don't sound scary compared to Garcinia.
8 . So is the Garcinia Cambogia and Apple Cider Vinegar diet a scam?
All I'm saying is, ask your doctor first.
And don't bother with the free trials of Garcinia from the Internet because your card will be charged month after month.
Have you had any results with the Garcinia Cambogia and Apple Cider Vinegar diet? 
Speak your mind in the comments below and share your experience with others.
Tell us if it worked for you or not and if you've had any side effects from this diet.