If you've ever seen a dancer's body, then you know just how toned they are. However, another feature that tends to stick out is their plump, shapely bums. If you are after a bum like this, here is some good news: you don't need to slave away in a gym doing squats to get a big butt. If you're bored by squats and lunges, you'll be pleased to know that you can dance your way to a bigger butt.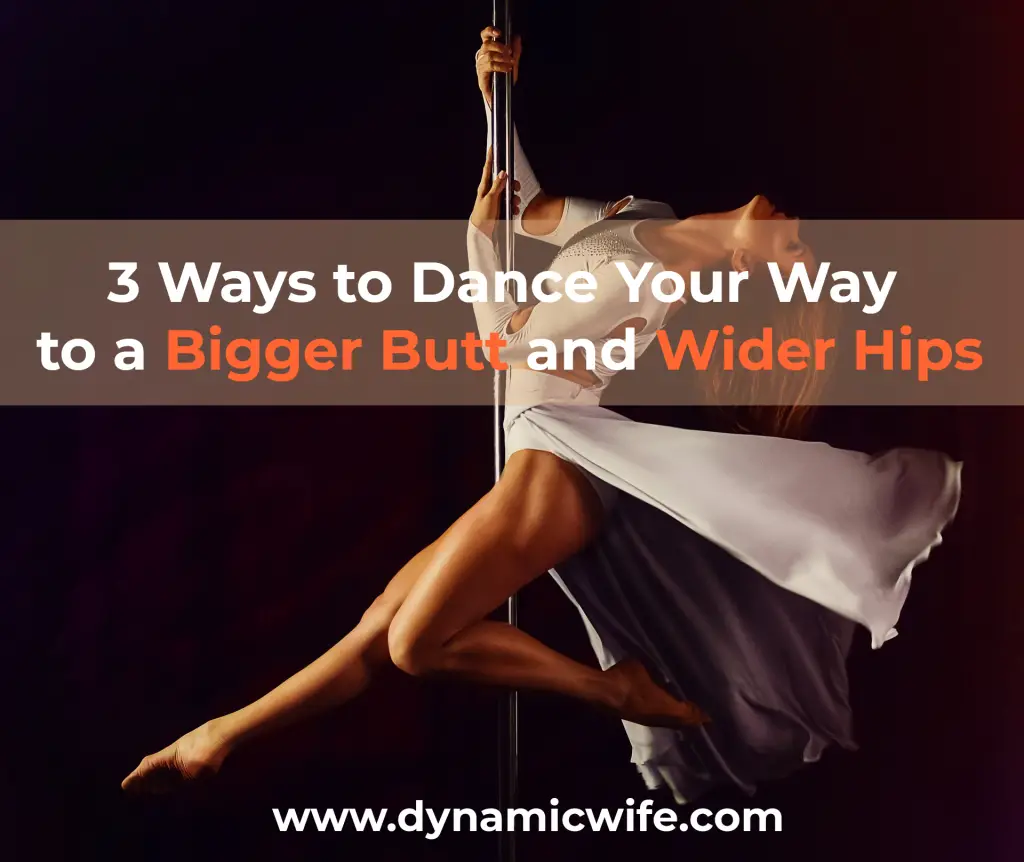 Very few people consider dancing a workout. In actuality, dancing provides an intense full-body workout with emphasis on the lower body. If you thought that there was no way to have fun while growing your bum, you're sadly mistaken. Dancing is enjoyable, relaxing and can also give you a Kim Kardashian booty!
Did you know that you could burn 460 calories an hour just by dancing? When these dance moves target your glutes, you can get a killer workout in while getting a bigger butt. Dancing is quickly growing in popularity amongst women on the hunt for booty-building exercises. When it comes to dance, it is also extremely versatile. There are so many different types of dance and they all have bum-growing moves! Here are three of the best moves to help you dance your way to a bigger, rounder butt:
Belly dance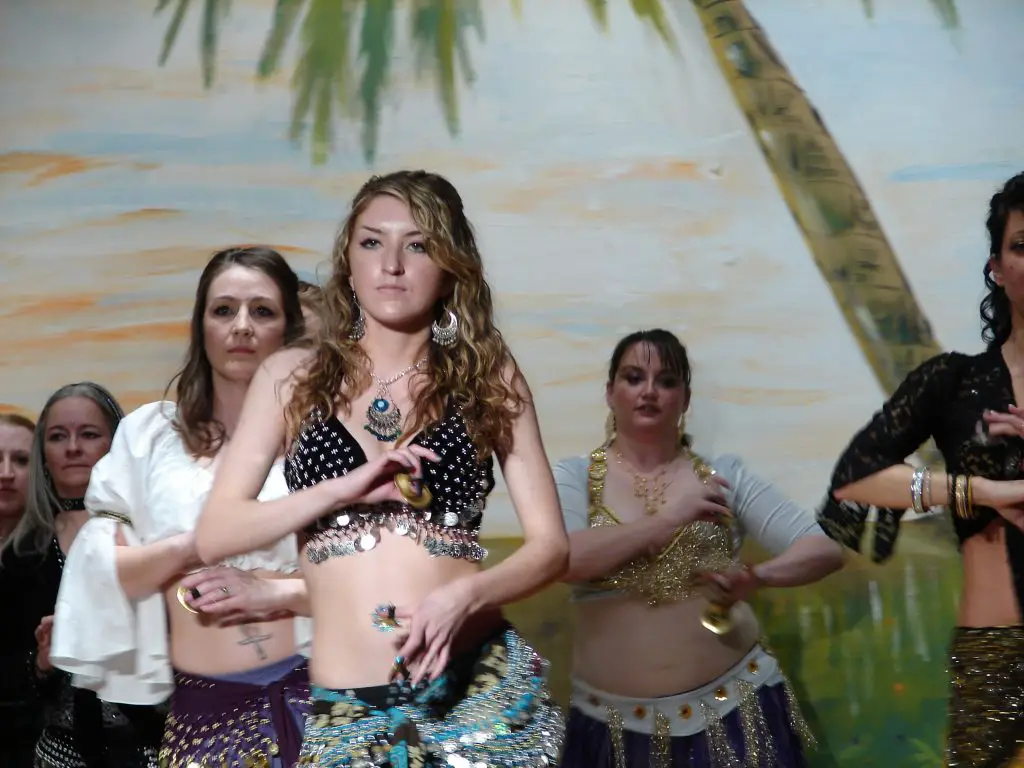 It's no secret that belly dancers are known for their curvy, hourglass figures. It's common to see Indian women adorned with brightly colored saris that enhance the shape of their hips and size of their bums. Belly dancing is a challenging, but rewarding, way to get a bigger butt.
Belly dance features many hip movements, such as hip rolls and figure eights. These exercises are considered low-impact cardio and can surprisingly burn a whopping 300 calories in an hour! Belly dancing also helps you to target specific muscle groups because all of the moves isolate certain body parts.
While you are belly dancing, your glutes are also constantly engaged. Nearly every move requires you to shake your butt quickly and at different angles, which triggers your gluteus maximus muscles to tighten. Not only does belly dancing help your butt grow bigger, but it also tones your bum, legs and core.
If you belly dance consistently over a certain period of time, your hips, glutes, quads and back muscles will become much stronger. Therefore, belly dancing also helps improve your posture. The better your posture is, the bigger your butt appears.
Belly dancing can help anyone get a bigger butt. The low-impact motions make the dance safe for people of all ages, from young to old. If you already suffer from some joint pain, belly dancing can even help to alleviate the pain!
Belly Dancing Basics:
Twerk
"Twerking" has become quite a popular trend thanks to celebrities like Miley Cyrus and Rihanna. While many people think that twerking is a new dance, its origins date back hundreds of years. However, there's no denying that it is one of the best modern ways to get a bigger butt.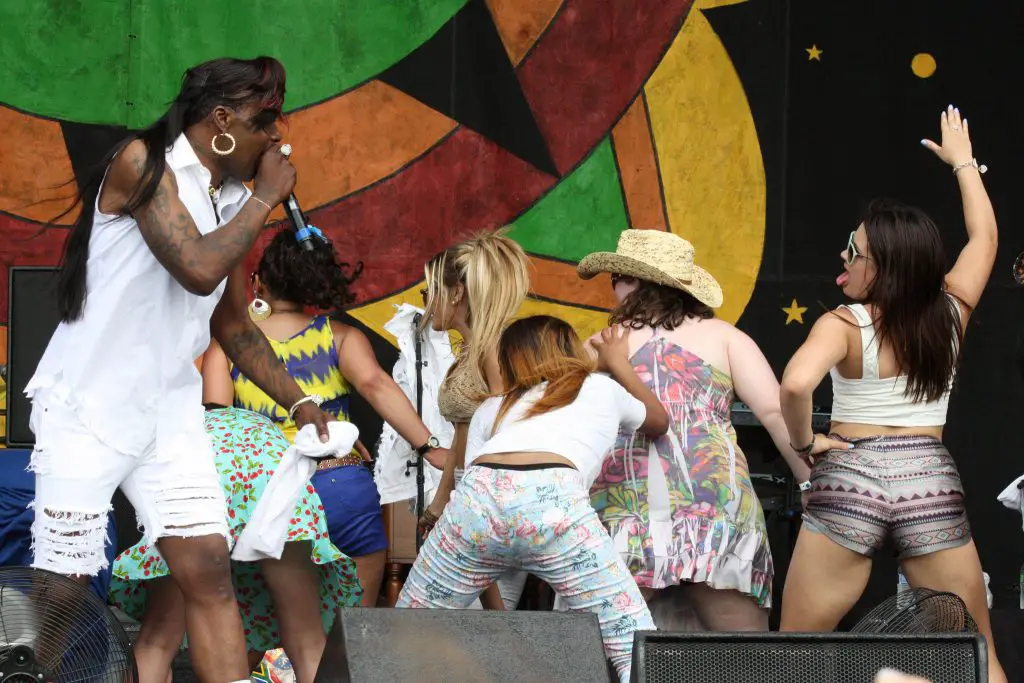 The Oxford English Dictionary defines twerking as "dancing in a sexually provocative manner, using thrusting movements of the bottom and hips while in a low, squatting stance." [1] While the definition was only added a few years ago, its origins can be traced back hundreds of years. The moves in twerking very closely resemble those done in West African dances, like the mapouka from Cote D'Ivoire. The mapouka means "dance of the behinds." [2]
Most people twerk for fun while they're out partying, but it can actually be a fun and effective booty-growing dance workout. When twerking, your feet are out wide and you essentially performing squats and pelvic tilts. As you may know, these exercises strengthen the glute muscles.
There is also a lot of bouncing involved in twerking, which strengthens the legs, hips and lower back, as well. In order to see the best bum-growing results, always twerk from a deep squat position. If you want the twerk to be a particular challenge, you can also place your hands on your knees and turn your wrists out.
If you're still unsure about twerking for a bigger butt, studies have proven that someone twerking burns as many calories as someone who jogs for an hour. With twerking, not only are you getting a good workout, but the areas that you want to enlarge are specifically targeted. In fact, some regard twerking as the ultimate full body and bum-specific workout because it increases heart rate, improves metabolism, and strengthens your core. [3]
If you make twerking a part of your normal workout routine, then your entire body will be toned and your butt will be much larger.
Want to learn how to Twerk? Check this video out:
Bollywood Dance
Bollywood has made a powerful comeback in pop culture. People around the world are becoming increasingly fascinated with Indian culture, especially Bollywood films. The concept of the Bollywood Booty has stemmed from these films and is a fantastic way to get a bigger butt.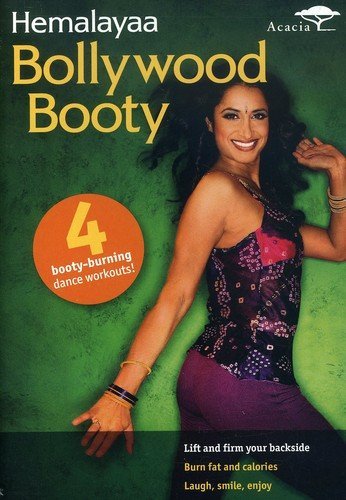 Hemalayaa Behl, an influential Indian fitness instructor, created the Bollywood Booty workout and it has been changed lives one at a time. Bollywood Booty is a program that help you to get a bigger, rounder and shapelier butt without paying for expensive private trainers.
Behl's program is 45 minutes long, but it's broken up into four sections of six to twelve minutes. This helps you to customize your workout, depending on your schedule. Each of the four mini-workouts have a warm up and cool down routine so you can be sure to get the most out of your workout.
Some of the moves in the workout include squats, lunges and back-kicks because the main goal is to make the shape of your bum more alluring. However, the program is far from a typical gym workout video. Behl's Bollywood Booty program also includes hand movements so that you can feel like you're truly doing some Bollywood dance. Behl also suggests modifications for each move so that you can do the full workout, regardless of your physical limitations. The program resembles aerobics, but is also very low-impact.
Dancing is fun, challenging and can help you get the big butt you've always dreamt of. If you want to have fun while growing your bum, then you should definitely give dance a try! There are many different types of dance that can grow your derriere. You're sure to find one that you enjoy, whether it's twerking or belly dancing.