KIND NOTE: Do not bother reading this post, if you have already been brainwashed into thinking "a woman doesn't need anyone who doesn't need her" type of words of wisdom.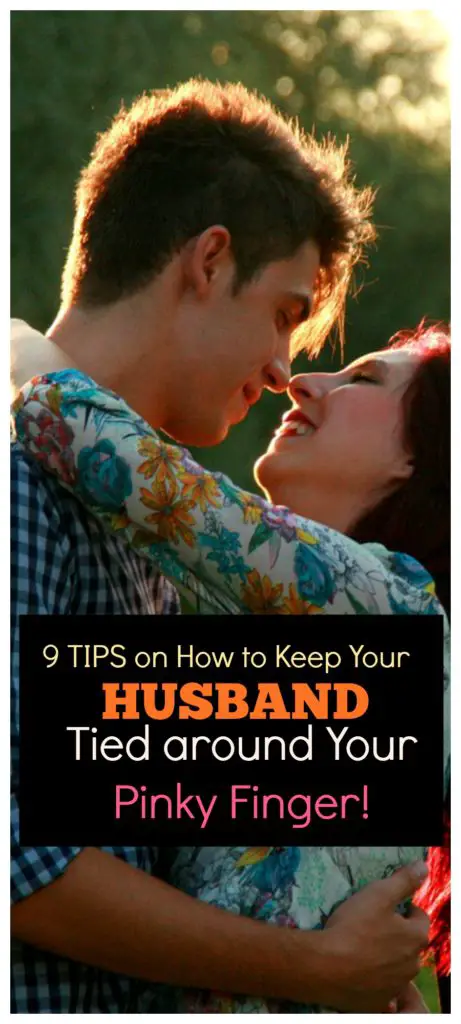 In my culture, women, especially the grannies tease younger women saying "You girls don't know how to keep your husbands tied around your saree knot".
What that basically means is, you know how to keep your husband satisfied in a way, he can't help but be desperate for your love and attention all the time.
I got married this April 2016, to my long distance soul mate, who lives many thousands of miles away from me. We were in a relationship for almost a year and a half before we decided to tie the knot.
You might think 1 and a half year is nothing, to learn about the good/bad about each other to see if we were really meant to be together.
But here's the thing, we weren't total strangers. He is a long distance relative of mine, whom I knew since the age of 15.
We used to play together and share many good memories with each other whenever I visited his country. We also kept in touch and would talk once in awhile on Facebook and phone.
So yeah, we were already friends and when the moment came, we just dove in.
Here are 9 things I strive to do and YOU Can also Do to Keep Your Hubby Tied around Your Pinky Finger:
NO 1: Bury your Ego and Pride.
"Here's my opinion. If your man expects you to do all of this, run like hell! Because you deserve better!"
The above comment was left on one of my old articles on a similar topic.
It's a perfect example of how many women are being brainwashed into thinking that making efforts and sacrifices for your husband, makes you look low. It apparently makes you look powerless.
Don't let your ego and pride come in the way of how you express your love for your husband.
Wedding anniversary coming up? Start making the move and do whatever your heart says to make that day special for both you and your husband.
Don't just sit and wait around for him to say the first word about it. You get me?
If something is going to bring happiness into your marriage in some way, DO NOT wait for him to make the first move. Just do it. Whether it be buying a sweet present or giving a random kiss, go for it.
NO 2: Submit to your husband, in every aspect.
"The smartest thing a woman can ever learn, is to never need a man."
"Keep calm and be a woman who doesn't need a man to survive"
The above quotes and a whole bunch of Marilyn Monroe quotes used to get me thinking, in order to be a strong independent woman, I'd need to be the dominant one in my relationships.
It was either be the man in the relationship or don't have a man at all type of thing that used to rule my thoughts for years.
And lately, I have learned those kind of quotes and sayings from famous people, are seriously influencing the way women treat their boyfriends and husbands.
But the moment I started striving to be the type of wife I am today, everything started changing. I have learned to respect my husband and submit to him in every aspect of our lives.
Many times I fail, many times I would mess things up, but guess what? Just trying alone, makes a huge difference.
As a result, my husband too has changed in many miraculous ways. He strives to show me unconditional love and faithfulness that I don't even have to force on him.
NO 3: Make efforts to do unexpected sweet things for him once in a while..
Why do some women think only men have to do all the cute romantic stuff? Let him see how much you love and appreciate him every once in awhile with something sweet and cute.
Like sending him a quick 20 secs video of yourself saying "I love you baby and missing you so much" or whatever you think your husband would be thrilled to hear.
Me and my husband had a small argument today and when he got home and called me, I rejected his call and told him to check his WhatsApp immediately.
I sent him 2 short videos of me saying something cute and funny to him that instantly put a smile on his face because he didn't expect it at all.
He called me back and said, "What's this? You have to stop doing these cute things because I'm supposed to be angry at you" and started smiling.
It doesn't matter whether you've been married for 1 month, 1 year or 10 years, making an effort to do sweet things for your husband every now and then, should be a priority.
It will save you an awful lot of time, effort, and stress from searching for ways to bring back the marriage spark after.
NO 4: Avoid doing things you clearly know, he DOES NOT LIKE.
I don't want to sugar coat it. It is what it is. If he doesn't like you talking to this particular male friend of yours, wave goodbye to that friend because your husband matters more.
If he doesn't like you saying negative things about people who matter to him, avoid doing that.
If a part of your heart tells you that this man is the man of your life, make every effort to keep him rather than to lose him.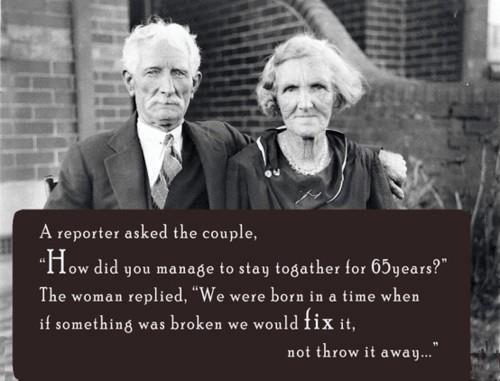 The above quote, is everything for a happy marriage life. If something is broken, we have to try and fix it rather than looking for ways to hate it more so we got plenty of reasons to get rid of it.
My and my husband are working on destroying these 3 poisonous habits in our marriage life. It's brought us closer than ever before.
Imagine this, your husband having a catch up with his friends and they're all complaining about their wives not listening and so on.
And then your husband thinks to himself, damn, my wife is so different. He tells them, my wife respects what I like and what I don't like. He will be looking and feeling like he has the best wife in the world.
Why wouldn't you want that?
NO 5: Make efforts to look and smell good for him.
I had to write and erase it 5 times before deciding to go ahead with this one. Some women get so offended whenever they hear someone advising them to make efforts to look good for their husbands.
Stop it. Stop taking every single thing in a negative way.
Your husband doesn't expect you to look like a Victoria Secret model and neither do i. I have some belly, arm and thigh fat, that I know I could get rid of if I just work out and eat healthy a little bit.
My husband thinks I'm beautiful and appreciates every dot of my body, but why wouldn't I want to look good for my husband anyway? I want to look my best for him. 
If you can find some time to exercise a little bit and eat healthy to get back into shape for your husband, stop feeding yourself with excuses as to why you shouldn't or can't do it.
We're not talking about surgeries, filters or painting your face with makeup to look good here. But anything natural, things that you have control over, like your diet and exercise, is what I'm talking about.
Don't pay attention to this tip if you have any medical condition that stops you from doing any of these things.
NO 6: Kiss him, a lot.
On the forehead, lips, his neck and wherever, just kiss him at least a few times every day. First thing in the morning, before going to bed, when he comes back from work and so on.
Kisses help create a soulful connection between you and your husband.
Again, bury your ego and pride. Go ahead and kiss him whenever you feel like.
NO 7: Strive to fulfill his every bedroom desire and need.
Crap, again, I had to bite my teeth a little bit before writing this one. A lot of the things that should be counted as a priority in marriage life, are now, considered as choices.
As I always say, unless you have a medical condition, or are sick at some point, do not withdraw yourself from being intimate with your husband whenever you want, and whenever he wants.
Why do we all forget that we are in the flesh? Many times even though the heart is willing, the flesh becomes weaker to fall for sin.
As a wife, it should be your duty to fulfill the bedroom desires of your husband whenever he likes. If you married this man because you thought "he was the one", then make every effort to keep it that way.
NO 8: A simple oil massage and bath together.
If you can do it, why not do it? Don't be like "Ah but this is so not us, he's going to think I'm a freak" or anything similar.
I can't stress enough about how small things like these play a huge role in the physical and emotional bond you have with your husband.
It could also save you thousands of dollars you'd otherwise have to pay for therapists and counselors.
I know we all have to work hard to put food on the table and so you might not always get the time for these things, but when you do, make full use of it.
NO 9: Never talk about your husband in a negative way to ANYONE.
But instead, always talk about the positive things about him even if he happens to be a grumpy or boring type of guy.
Trust me, the more you hide his negatives and start appreciating the good things about him, especially to others, he will eventually become your dream husband and change for the better.
YOU manage to read tip 9? WOW! You, my love, IS an awesome wife already! Because not many make it to tip number 9. Perhaps you might also want to read How to be a good submissive wife too. 
What kind of sweet things do you do to put a smile on your hubby's face?
Click Here: Advanced Attraction and Dating Guide