Did you know that one of the astounding benefits of Baobab fruit is that it has more calcium than human and cow milk?
Amazing right?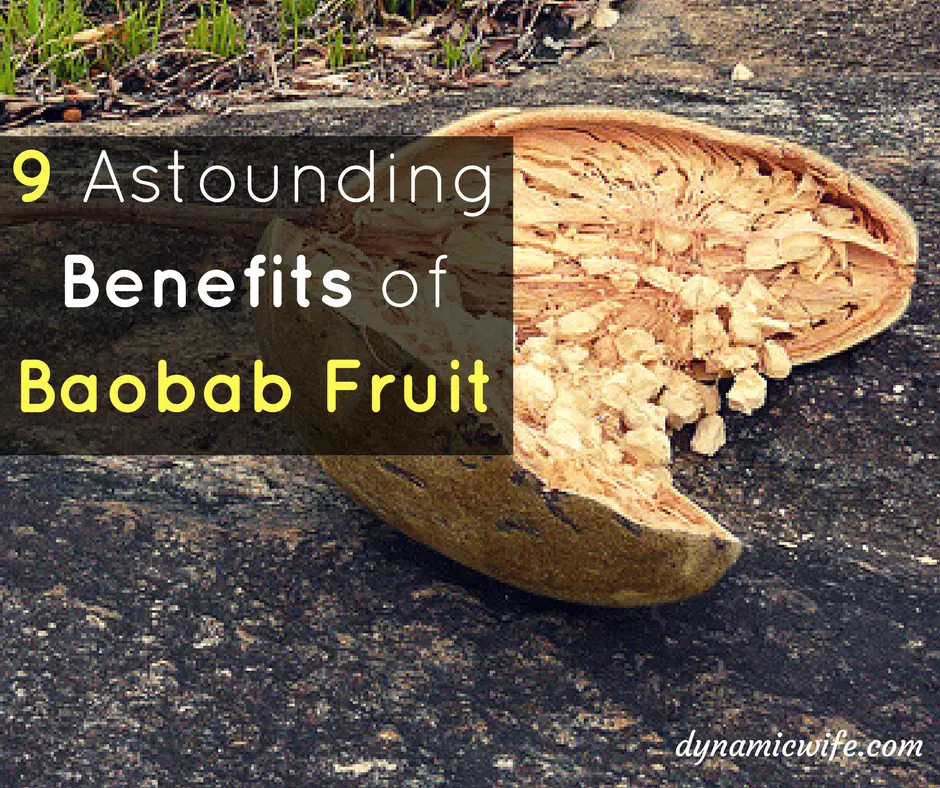 Just wait until you finish reading the rest of the amazing benefits of this super fruit!
Baobab, also known as Adansonia digitata originates from Africa and Australia.
During my research on the benefits of Baobab, I came across the sad news about Baobab trees becoming endangered.
And I was even more shocked to find that 6 out of 9 species of Baobab are already on the endangered list, including the most famous Grandidier's Baobab. 🙁
That's just so sad.
You'll feel my pain on that when you finish reading all the marvelous things about this superfruit and its tree.
4 Interesting facts about Baobab tree:
Baobab trees can store up to 36 000 gallons of water in their trunks.

Carbon dating indicates that Baobab trees can live up to 3000+ years.

The tree can be used for water, storage, and food: everything you need for survival.

The Baobab tree is also known as upside-down tree and monkey bread tree.
The Unique Look and Taste of Baobab Fruit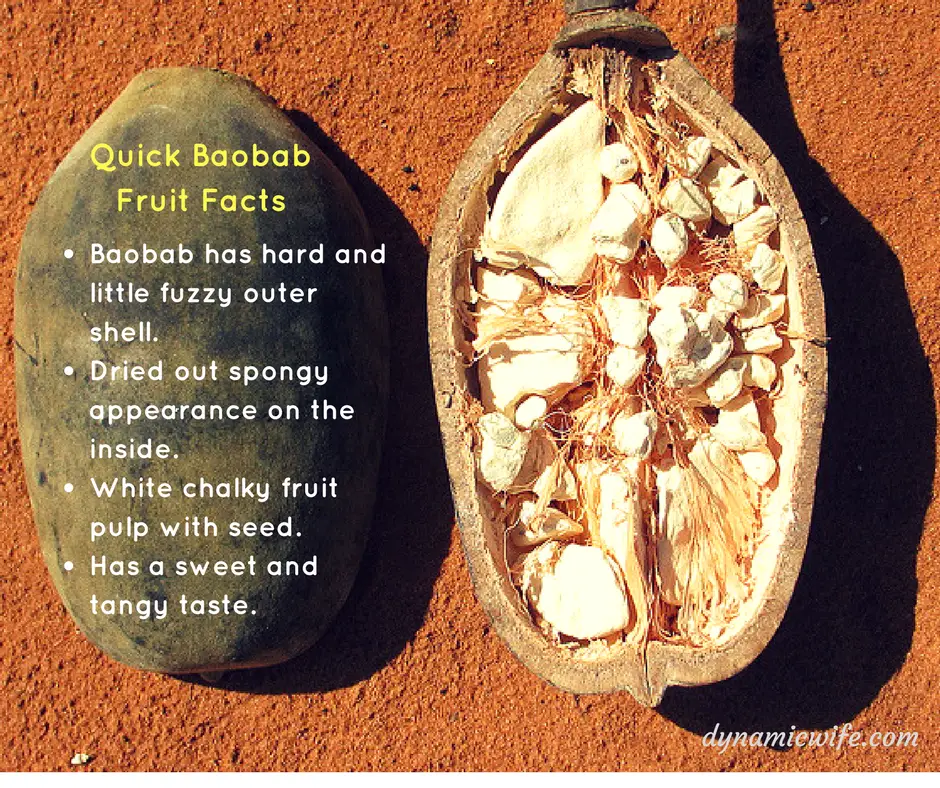 As you can see, this is how a Baobab fruit looks like.
Hard and fuzzy on the outside with a dried out appearance on the inside.
The chalky white part you see on the inside of this Baobab fruit is its pulp.
The fruit pulp of Baobab has its seed which is used for extracting Baobab oil.
How does Baobab fruit taste like?
Baobab fruit has a sweet and tangy taste.
Some people compare the taste of Baobab to strawberries.
7 Unique Benefits of Baobab Fruit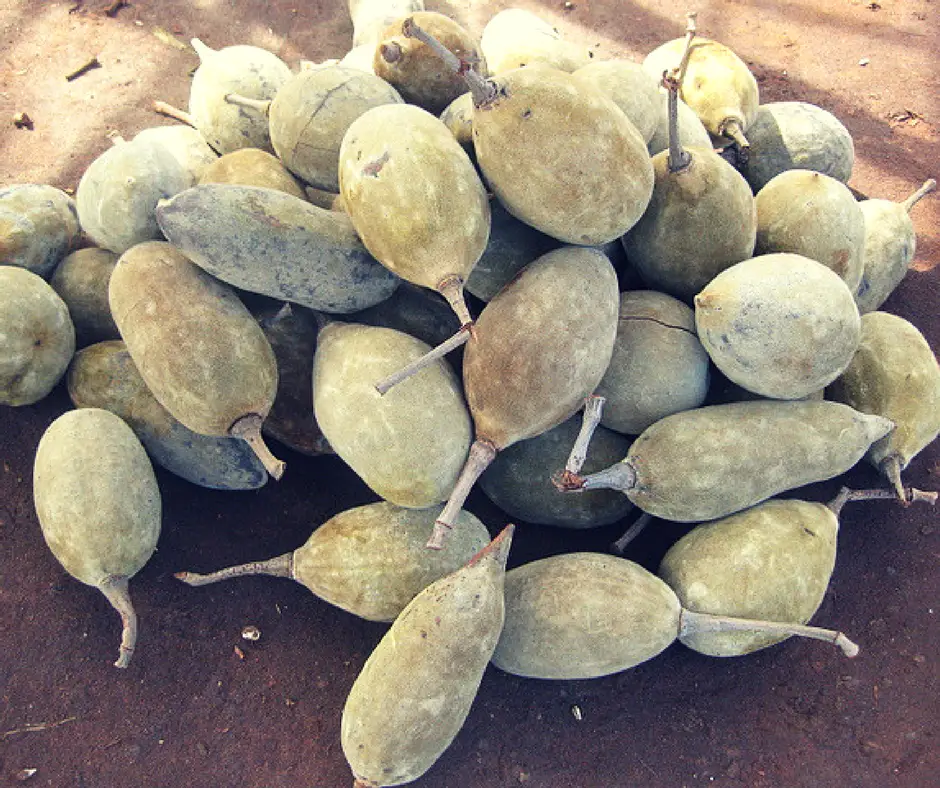 1 . Baobab fruit powder can reduce your hunger levels.
2017 study: It was a 1-day single-blind study carried out on 20 healthy participants to test the effectiveness of Baobab fruit extract on satiety (fullness) [2].
What they did: Participants were randomized to receive either a test smoothie with 15g of Baobab extract or a control smoothie without any special additions.
Results: The participants who had Baobab extract in their smoothie had reduced hunger and felt fuller compared to those who had the control smoothie.
This research concluded that Baobab fruit extract can be used to control appetite and weight maintenance.
What does this mean for you?
Are you planning to lose weight anytime soon?
Even if you want to maintain your current weight, you'll enjoy this hunger reduction benefit of Baobab.
It's time to sprinkle some Baobab fruit extract powder in your smoothies.
2 . Baobab fruit extract can protect against drug-induced liver damage!
In this case, Baobab fruit extract can protect against liver damage caused by Acetaminophen (Paracetamol) overdose.
A 2016 study carried out on male Wistar rats found that the Methanol extract from the fruit pulp of Baobab gave signification protection against Acetaminophen-induced liver injury [1].
What they did:
40 rats were divided into 4 groups of 10 each.

One group was the control group and the rest were being used for the test.

The treatment groups of rats were given distilled water mixed with different doses of Adansonia digitata (Baobab) extract for 7 days.

On the fifth day, they were all given an oral dose of Acetaminophen.
Results: The study found that Baobab fruit extract offers protection against drug-induced liver damage by scavenging free radicals and boosting the antioxidant defense system.
What does that mean for you?
I seriously think this is one of the awesome benefits of Baobab for Paracetamol junkies like my mom and sister.
If you're someone who grabs Paracetamol for every little pain in your body, it's worth adding Baobab powder to your smoothies, porridge or shakes from now on.
3 . Baobab fruit pulp contains more Calcium than Human and Cow milk!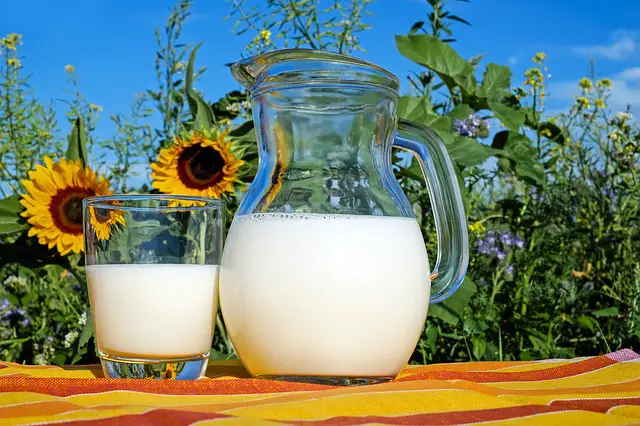 Yup, the milk made from Baobab fruit pulp contains more calcium than breast milk and cow milk [3].
In fact, research shows that Baobab was given to infants in some parts of Nigeria to help with their weight gain.
This is because it's a rich source of Calcium, iron and healthy fats [4].
What does that mean for you?
We all need a good and regular dose of calcium for strong bones and teeth, don't we?
Baobab fruit powder will be a great alternative for those with lactose intolerance and vegans who don't want to miss out on Calcium.
4. Baobab fruit pulp is good for the heart
A 2016 study carried out on rats found that Baobab fruit pulp has cardioactive protective effect against Isoproterenol induced heart injury [5].
What they did:
Male albino rats were divided into 4 groups (10 each).

Group 1 served as a control.

Group 2 isoproterenol according to body weight to induce heart myocardial injury.

Group 3 were myocardial oxidative treated with Baobab fruit pulp for 4 weeks.

Group 4 received Baobab fruit pulp only.
Results: Baobab fruit pulp brought back all the parameters to near normal level in rats with ISP induced a heart attack.
What does that mean for you?
Data reveals about 610 000 people die of a heart attack every year in the United States alone. That's 1 in every 4 deaths.
If consuming the fruit pulp powder of Baobab is going to reduce that risk for you, I say why not?
5. Baobab fruit pulp extract is packed with Antimicrobial properties.
Silver Nanoparticles (AgNPs) are generally used for various antibacterial purposes in many fields especially in health care [6].
Some uses of Silver Nanoparticles include wound dressings, self-cleaning windows, crack resistant paints and more.
A research study has found that Baobab fruit extract can be used as a cost-effective and eco-friendly alternative method to produce a large scale of (AgNPs).
And that is because of its incredible antimicrobial properties!
What does that mean for you?
Think about this for a moment.
Silver Nanoparticles (AgNPs) can be used against bacteria that are resistant to common antibiotics.
And Baobab fruit extract can be used to create AgNPs.
If that's not enough, studies have found that stem bark extract of Baobab is loaded with antimalarial properties [7, 8]!
6 . Baobab fruit extract for Diabetes.
Glycemic response refers to the changes in glucose level after eating a carbohydrate-packed meal.
Research says that reduction of dietary glycemic response can help reduce the risk of diabetes [9].
What's that got to do with Baobab you ask?
A 2013 research study has found that both high and low doses of Baobab fruit extract have the power to reduce glycemic response in humans [10].
What does that mean for you?
According to the 2017 national diabetes stats, 30.3 million people have diabetes and 7.3 million people are undiagnosed.
Why would you want to miss out on the antidiabetic benefits of Baobab fruit powder anyway?
7 . Two times more Vitamin C than Oranges and Goji berries!
That's right.
Research reveals Baobab fruit extract is loaded with Vitamin C, way more than oranges, Goji berries and lots of other popular Vitamin C rich foods [11].
We all know the importance of Vitamin C for the growth and repair of our body tissues right?
Plus vitamin C deficiency can cause Scurvy with symptoms such as dry scaly skin, loose teeth and bleeding gums [12].
What does that mean for you?
Baobab fruit powder can become your all natural and cost effective vitamin c alternative to oranges, Goji berries, and Vitamin C supplements.
Have you ever tried Baobab? What's your experience with it?