Is there a guy you miss and want to talk to, but you don't know how to win him over again? This article will provide techniques that will have him crawling back sooner than you can say "boyfriend." There is an element of psychology used in these tricks, which make them that much more effective. Additionally, they can be used on an ex, a crush, or a friend that you've recently developed feelings for.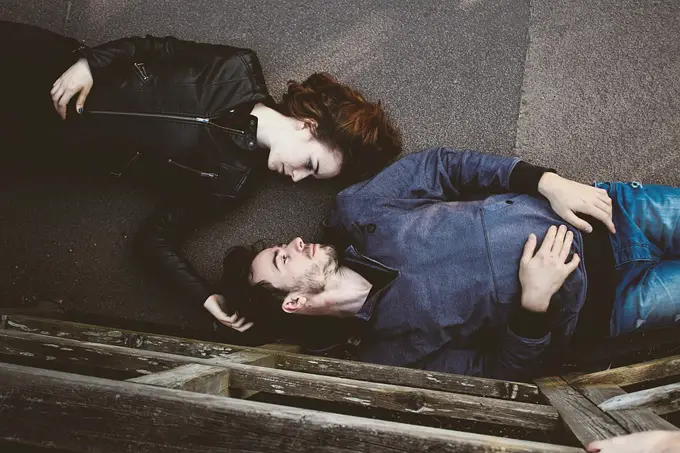 This doesn't require magic, or even talent or skill. The fact is, we all have desires, and we all want to be desired. Let's take a look at a few tips to leave him begging for more.
Pretty Woman
Relationships and attraction isn't all about looks, but when you put effort into your appearance, you are putting positive energy into yourself and that will reflect inwardly, as well as outwardly. You don't have to own designer brands or buy new outfits every week, but putting on an article of clothing that really makes you feel special will create a radiance within you.
Feeling confident in your skin, as well as your clothing, will make you more attractive than ever.
Most men do not appreciate an overbearing amount of perfume, but dabbing a small amount behind your ears, and at the base of your wrist, is alluring. He will forever associate that subtle, sweet smell with your body.
Let's Get Physical
Light, soft and harmless touches during conversation, with the man of your dreams, will discreetly show him that you're interested, as well as entice him. The touch of a woman is almost irresistible to a straight man. Try flirtatious little pats, or a hand on the shoulder, a brush of the arm when telling a story, or even a light graze of his palm.
Be Mysterious
Never be too available in the beginning; you have to give him time to miss you. Being a little unavailable at times, and a bit mysterious, will only intrigue him further. Don't be snotty or rude, just enjoy your busy lifestyle and try to remember that you don't have to immediately answer every text or phone call.
Time that he isn't around you is time that he gets to miss and think about you. It's not always easy to delay this gratification, but it is well worth it.
Don't Be Afraid to Shine
If you are big into social media, use this time away from your crush to post some pictures of you and your friends having a blast. It's not to rub it in his face, or make him jealous, but to show him that you know how to have a good time.
Chances are, you would have uploaded these images anyway, so there's no real harm done. It's not as if you're being fake, these are real experiences you've had. You're simply sharing yourself in a different way.
Again, with the Mystery
Once again, it must be said, not to come on too strong. Don't overload his phone with text messages, snapchats, memes and emojis. It's quite alright to send a text every now and then, but try not to overdo it here.
The consensus seems to be that the best time to text your crush is at night. The morning can seem a little clingy, and too late at night might just sound like a booty call.
All that being said, if he does ask you out, certainly accept! You do like him, after all.
The Gift that Keeps on Giving
Gifts can be a subtle way to entice your crush, as long as you don't go overboard. Not necessarily a birthday or holiday gift, but something seemingly random that let's him know you were thinking about him.
It doesn't have to be extravagant or expensive, just something that you think he would like, or that reminds you of a joke or an exchange that the two of you share.
These techniques, when used properly and consistently, will help you gain the attention of your dream boat in no time.
Click Here: Advanced Attraction and Dating Guide